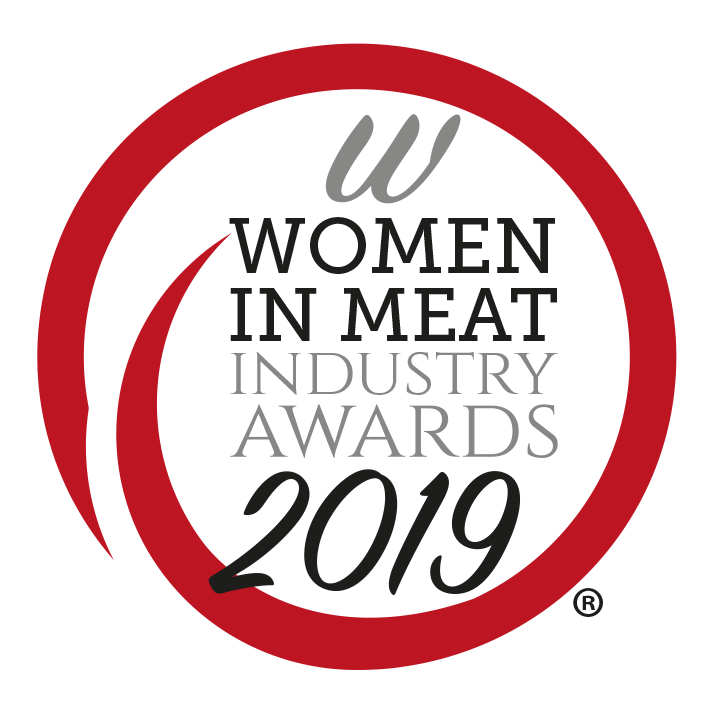 Quick Links:
You can click the links below to navigate to see each of the awards winners.
Meat Businesswoman of the year Award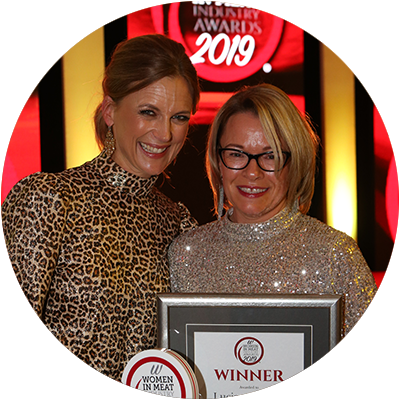 Lucianne Allen
Sales & Marketing Director
Aubrey Allen
Pictured: Katie Derham (left) presents the winner of the Meat Businesswoman of the Year Award, Lucianne Allen of Aubrey Allen with her trophy at the Women in Meat Industry Awards.
"I am absolutely thrilled to have won this award. This initiative is just tremendous and so, so important to acknowledge the incredible talent there is in this fabulous and glorious meat industry. Fantastic evening."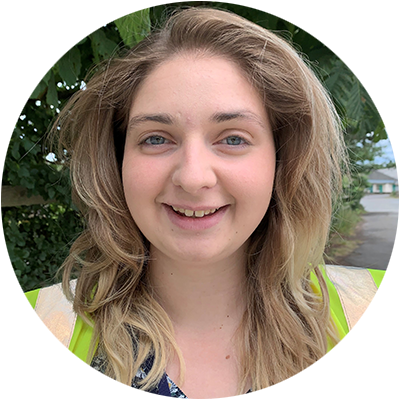 Rebecca Phillips
Food Safety & Quality Manager
Dunbia
Having joined the company as a Graduate Trainee in 2017, Rebecca was quick to show an aptitude and commitment within the Food Safety and Quality Department. This dedication has seen her rapidly rise through the ranks, becoming not only a vital member of the team but a key asset to the business. Rebecca's enthusiasm, in a very demanding role, has seen her build strong rapport with colleagues as she passionately works on continuously improving the Food Safety Culture within the business.
Meat Businesswoman Award – Trade Body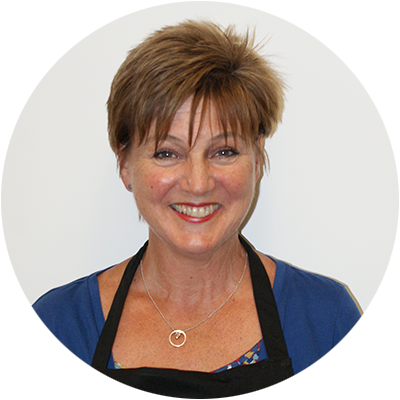 Elwen Roberts
Consumer Executive
Hybu Cig Cymru / Meat Promotion Wales (HCC) 
Elwen Roberts' career in red meat began with MLC Wales in 1999 and subsequently as Consumer Executive for HCC. The mum-of-two from north Wales has shown commitment and dedication to educating the public, teachers, children and health professionals on the value of including locally-sourced red meat in a balanced diet. Her sessions receive exemplary feedback and she fires the enthusiasm of audiences of all ages. She strives to meet requests from the smallest rural primary to the largest industry show, including the Royal Welsh Show which this year is her 36th working visit. Meat-cooking expert Elwen has become a familiar face in Welsh households due to thousands of informative demonstrations in the media and at events across the country.
Meat Businesswoman Award – Foodservice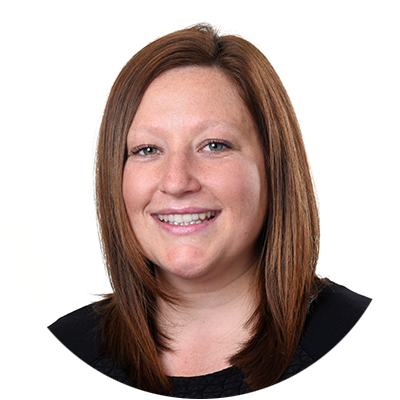 Rebecca Hinton
Commercial Executive
Tulip Ltd 
Rebecca graduated from the College of Food – University College Birmingham in 2007 with a Food & Consumer Management degree. After working for an artisan charcuterie business as a Sales & Marketing Manager, followed by a Production Manager role at a pie manufacturing business, Rebecca joined Tulip Bodmin in 2014. Initially joining as a Food Developer for cooked bacon, within 6 months Rebecca progressed to Customer NPD Manager for a multi-national, which was Tulip's largest account at the site. Rebecca's present role as a Commercial Executive, mean she works with one of Tulip's largest customers. Rebecca's drive and determination to succeed will no doubt lead to further progression within Tulip.
Meat Businesswoman Award – Wholesaling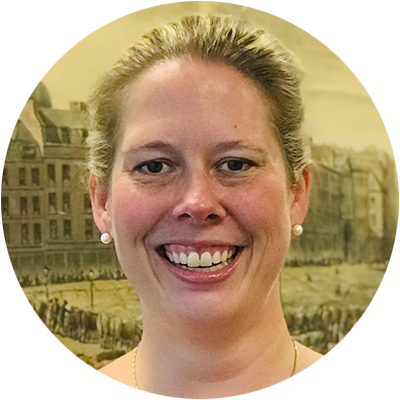 Nicola Thompson
Office Manager
Towers Thompson
Despite coming from a non-meat background working in HR Nicola was persuaded to join Towers Thompson in 2007 and is the 3rd generation of her family working in the business. Originally joining as a Project Manager Nicola was then promoted to Office Manager which more closely matched the wide remit of her role. Nicola is responsible for HR, Marketing and Branding, Fleet Management, telecommunications and purchasing amongst a myriad of other responsibilities. Tenacious with a positive attitude and an organised approach, Nicola has a reputation for rising to every challenge whether it is organising the office move or helping Towers Thompson to attain BRC Agents and Brokers Grade AA. Nicola always goes the extra mile and is focused on driving the business forward to address the challenges of the future.
Meat Businesswoman Award – Training & Education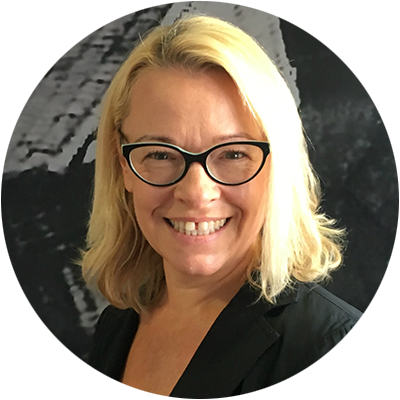 Lucianne Allen
Sales & Marketing Manager
Aubrey Allen
Passionate about education, Lucianne has created a culture of constant improvement and sharing of knowledge not only within her team at Aubrey Allen but also to the wider industry. Lucianne loves finding untapped talent and helping people to reach their full potential. Lucianne had a vision to bring the industry together through a training academy available for butchers, chefs and colleges. Since Aubrey's Academy opened in 2017, it has welcomed over 500 people through the door, from craft butchery training, running inspiring Teach First events for schools to facilitating 50 apprentices from across the sector of farming, chefs and butchers for National Apprenticeship Week. Lucianne leads by example and is always looking for ways to learn and improve.
Meat Businesswoman Award – Industry Supplier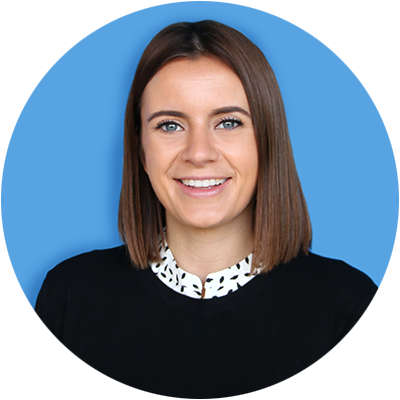 Laura Affleck
UK Marketing Manager
Multivac UK
Laura began her marketing career with MULTIVAC UK, a major packaging and processing equipment supplier to the meat industry, in 2014. Since joining the business, Laura has worked hard to understand the demands of the meat industry, and how to market effectively to it. She can often be seen in her wellies walking the floor in customers' production facilities to further understand the challenges faced by the industry as it's 'all part of the day job'. Her latest project includes organising live meat and butchery skills demonstrations at MULTIVAC UK's Oktoberfest event in October this year.
Meat Businesswoman Award – Manufacturing / Processing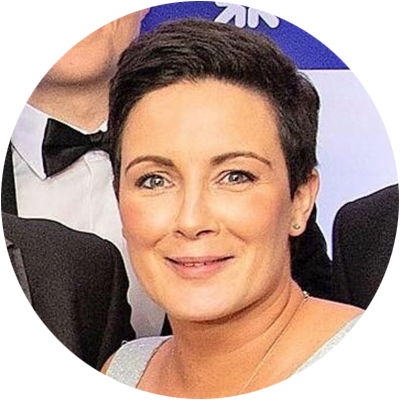 Dawn Speers
Technical Manager
ABP
Dawn has a strong history in the meat industry, coming from a farming / agricultural background, through to her current role as Technical Manager at ABP Newry. Holding a bachelor's degree in Food Technology and a masters in Business Management, Dawn uses her breadth of knowledge, passion, and skill to drive the business to the next level, helping to achieve numerous BRC AA+ grades, promoting continuous improvement and food safety as well as animal welfare on site, inspiring her colleagues to be the best they can be with her super "can do" attitude. Dawn has been instrumental in introducing the ABP bursary programme, working with placement students from Queens University and Loughry College, encouraging newcomers to join the meat industry and supporting their development as a mentor.
Meat Businesswoman Award – Craft Butchery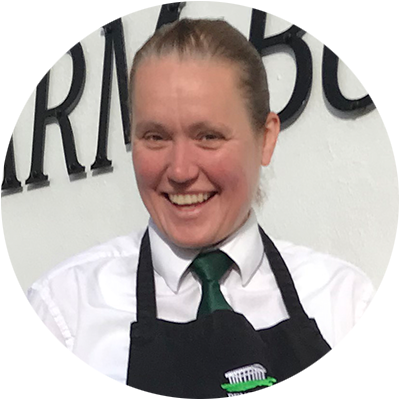 Lisa Gardner
Traditional Butcher
Penshaw Farm Butchers
Lisa started helping out in a butcher's shop when she was just 15 years of age. Lisa's interest quickly developed and she took on the full role at the age of 21, eager to forge a career in the industry. Not to be outdone by the 'lads', she learnt all she could from her mentors – from sausage making to breaking up carcasses. Now, 25 years later, Lisa manages a thriving Farm Butchers Shop in the north east of England. She is hugely passionate about keeping the art of traditional butchery alive for the future, training the next generation as she goes.
Meat Businesswoman Award – Retailing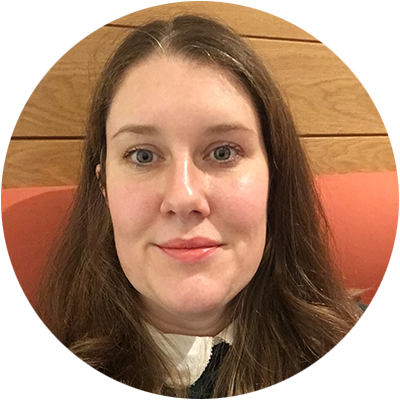 Joanne Cramer
Senior Brand Manager
SPAR UK
Described by her colleagues as a role model, Joanne has established a reputation for her unparalleled leadership and determination to grow SPAR own-label sales. Despite having no previous experience in the meat industry prior to joining SPAR, her appointment as Fresh Foods Senior Brand Manager in 2012 has led to year-on-year category growth, up 10.6% in the last 5 years alone. Joanne goes over and above to ensure that SPAR's offering is relevant, with launches in Tex Mex and Slow Cooked Meats driving seasonal interest in key periods throughout the year. Joanne was also instrumental in developing internal and consumer campaigns encouraging the purchase of higher welfare chicken in SPAR retailers. With her infectious smile and relentless passion, she truly is the hidden hero of SPAR.
A SPECIAL THANKS TO OUR 2020 PARTNERS: