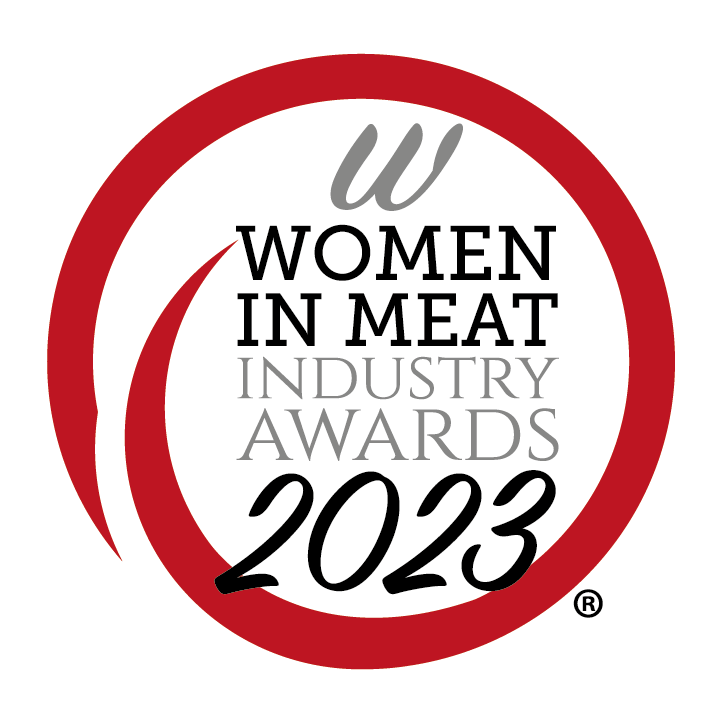 Quick Links:
You can click the links below to navigate to see the finalists in each of the awards categories. The narrative length for each finalist may vary, based on information supplied and has been edited by the organisers as appropriate.
Meat Businesswoman Award – Independent Retailing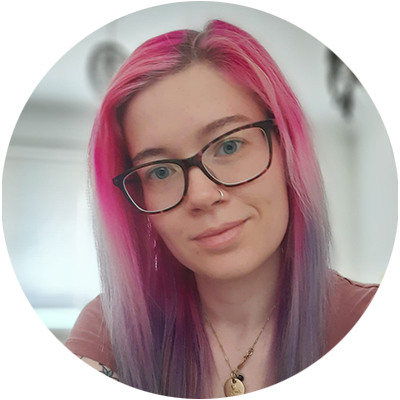 Amy Nicholas
Butchery Manager
Morgans Butchery
Proprietor of Morgans Butchery Miles Nicholas will tell you that Amy, his daughter, has been an amazing support since joining the butchery. He suffered a stroke five years ago and was unable to speak let alone run the business in the way he did prior, and confirms that Amy has helped behind the scenes with so much that he just couldn't do without her. She has put the business first and helped it grow in ways Miles didn't think possible and undertaking things he wouldn't have been able to do in the butchery without her support. Amy is a real asset to Morgans Butchery and this nomination confirms how much everyone at the business appreciates the hard work she puts into its continued success. Mike added: "Amy has supported and guided me through many difficult times at the shop and is always so supportive as well as having a logical business head. I can't thank her enough, so nominating her for this award is the least I can do."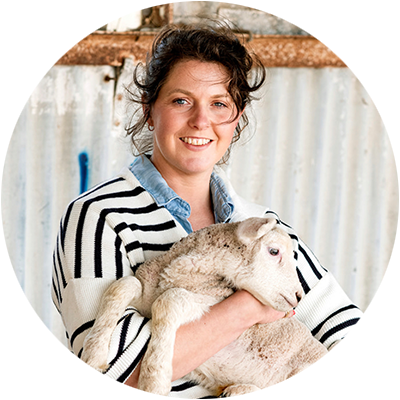 Charlotte Brooks
Director
Paley farm
Charlotte has been in retail for many years, she has a keen eye for the display at the shop, its colours and design. She has a passion and a goal to achieve, which is to encourage families to visit the farm where its butchery is located and to educate customers as to where the meat comes from, and talk about the importance of supporting British farms. She promotes this on the company's social media pages and promotes how hard the butchery and the farm work, and what it is trying to achieve. Her proposer says that it's only right that Charlotte has some recognition about what she is doing to promote British meat, butchery skills and farming – hence this worthy nomination.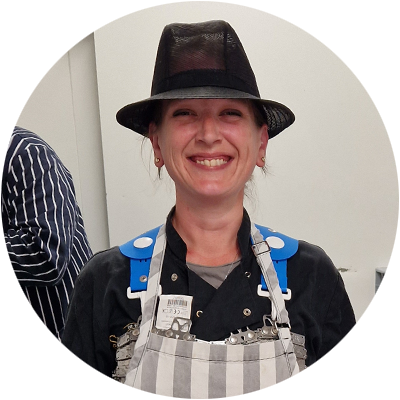 Tracy Wells
Training Butcher with M.E.A.T. Ipswich
Stratton Food Hall & Butchers
Tracy has been with the Stratton Food Hall & Butchers business for ten years in a deli service role. After Covid she decided she wanted to move into fresh meat retail / wholesale. Now, two years on, and as a single 36 year-old mum of two children, driving herself to achieve success is paramount and she is established as an important and organised part of the fresh meat team, achieved through sheer determination. Colleagues recognise and admire her passion for her job role and she is put forward as a strong woman who deserves recognition.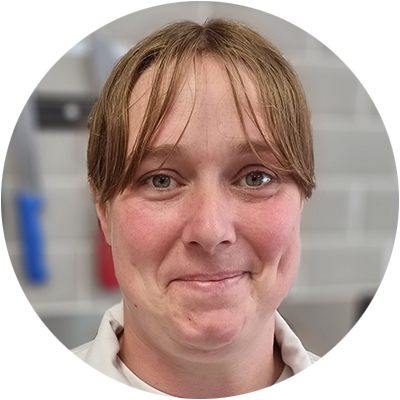 Michelle Holsey-Sheppard
Head Butcher /Co-Owner
Butcher's Block Bromsgrove
Michelle, representing her all-female team, is put forward for this award as someone who has brought a high street butchers shop back to the town and is described as running a business that the whole town can be proud of. Last year's winner of this category, her ethos on affordable food for all, and her traditional customer service at her shop, has really gained substantial support. Each year the team hold an annual anniversary event when they raise money for two local charities, as well as helping to raise funds for two other additional charities through the year. She sources all the high quality produce and nothing is too much bother when it comes to her customers. Michelle is a very well-liked 'face of the town' and has provided a fresh business approach and is a welcome addition to the area.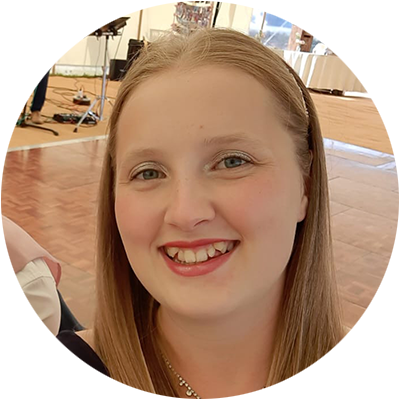 Olivia Slack
Butcher
Crich Butchers
Olivia is an extremely driven young woman. She works part time as a butcher in an independent shop whilst also looking after the tenancy of a small farm. Known as Liv, she tends a flock of 220 sheep and 215 lambs, together with a herd of 106 beef cattle. She also milks for a local farmer once a week. She has passed her Level Two butchery exam with 'excellence' status and is currently studying for her Level Three in butchery at Meat Ipswich. Liv constantly comes up with new products, mostly added value, to contribute to the shop's range, which is a great hit with customers. Since starting at the business she has built up, and now maintains, the shop's Facebook page and she posts daily updates helping to increase turnover and followers. She demonstrates a real passion for the industry and is a great team player, always going above and beyond.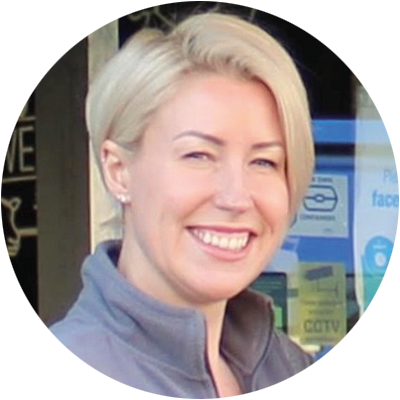 Carly Webster
Director
Webster Family Butchers
Carly Webster and her husband, Kane, are expanding and now have three Webster Family Butchers shops. Carly undertakes all the admin, invoice paying, most of the ordering, payroll, bookkeeping, sales and marketing, plus website management, as well as raising two small girls along with husband Kane. As if that wasn't enough, you can often see her working in one of the shops, or out on deliveries. In addition to all this she is the Vice Chair of BH9 Business Community Trading Group. Hard work and commitment are no strangers to Carly, who is another a great example of a successful woman setting standards in the independent and butchery sector.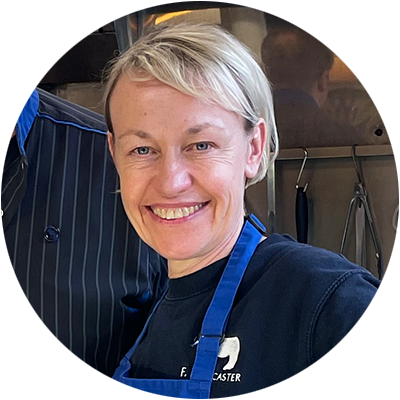 Rachel Doncaster
Deli Manager
F Doncaster Ltd.
Rachel is nominated for this award after she brought a new lease of life into the Southwell shop. She has identified her customers' needs and bought a new product range to the shop which has sold exceptionally well. She also manages the hot counter and serves on the meat side too. She is seen as a 'Jack of all trades' within the shop and her proposer says that her passion is unmatched. Her hard work and exceptional customer service skills have led to the shop increasing its footfall as well as producing increased positive customer feedback.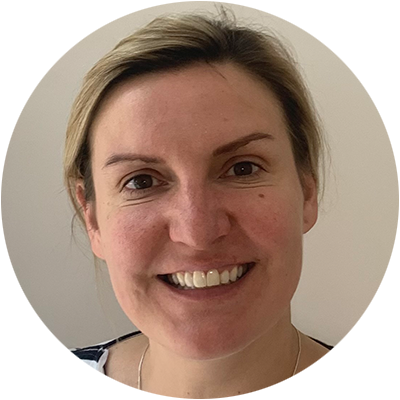 Laura Black
Owner / Managing Director
Cooper Quality Butchers Ltd
Laura left a career in banking to join the family business in 2018 and, following her parents' retirement in 2019, she took over the helm, just prior to the start of the pandemic. Since then Laura has worked relentlessly to transform and grow the business to meet the diverse needs of her customers. When the pandemic hit in 2019 she very quickly adapted to the changing environment by introducing a website to enable customers to order online and receive a contactless delivery, working seven days each week to ensure that no customers were left without food. In the last year Laura led the business to win first place in the Best Sirloin Steaks in Scotland competition and top spot again in the inaugral World Haggis Championship. In January she purchased a second shop in a sale due to retirement, retaining its staff and keeping the 'local butcher' on another high street.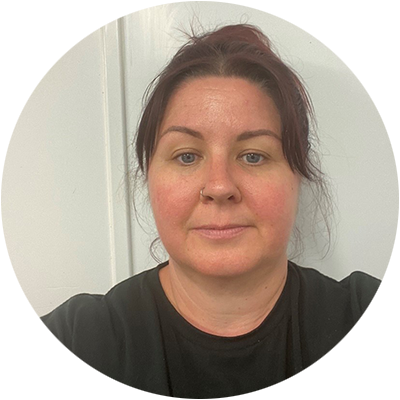 Natasha Watkins
Butchery Manager
Bespoke Butchers
Natasha's proposer is also someone who is a big supporter of traditional, local businesses and values their contribution. He felt it was most appropriate to nominate 'Tash' for this award. Working initially with her husband in another local butchers, Tash decided she wanted to ultimately take over the running of the business so embarked on a journey of learning the trade from both a technical and business perspective. Described as now being extremely knowledgeable she provides a fantastic quality product with an equally consistent quality service. Her proposer adds: "It's a pleasure to pay a little bit more for this experience and I truly believe Tash is worthy of this nomination."
Meat Businesswoman Award – Multiple Retailing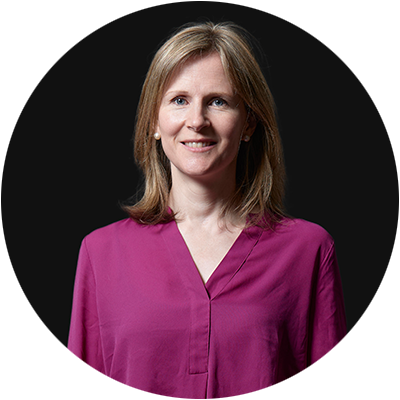 Katie Smith-Bingham
Buying Manager – Meat, Poultry, Eggs & Fish
Waitrose & Partners
Kate leads a team of five meat and poultry buyers as well as two fish buyers. She is a tenacious commercial leader looking to drive value back into the business without compromising on the quality, high standards of animal welfare and relationships with the Waitrose supply base and producers. Kate was instrumental in securing a multi-million pound investment for pig farmers at a time when they really needed it. She has worked tirelessly with the Waitrose supply chain teams and its suppliers to ensure shelves are stocked at a time when rising costs have put a strain on supply for many.  Internally Kate is a supportive manager with a real passion for the people in her team, ensuring they are happy, developing and supported within work and without.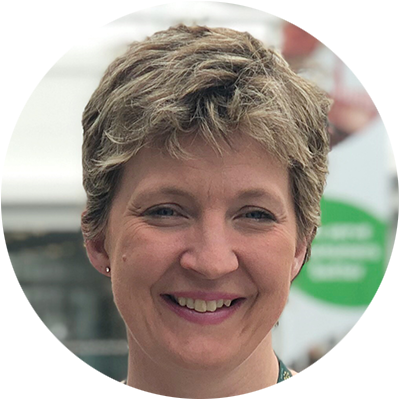 Sophie Throup
Head of Corporate Services – Agriculture
Morrisons Supermarkets Limited
Sophie is leading the Morrisons Net Zero Agriculture programme which is a multifaceted industry leading approach to improving the sustainability of its supply chain. This has included the launch of the first School of Sustainable Farming in the UK in what is described as 'a world first partnership' between Morrisons, Harper Adams, McDonalds and the NFU. She has also launched tree advisors to help farmers plant trees in the right place and a support scheme to help producers achieve net zero by 2030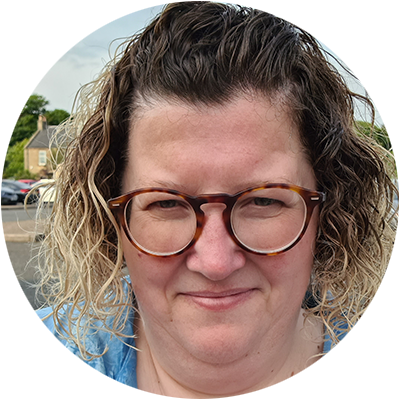 Suzanne Coombes
Senior Manager – Quality and Technical
Asda
Suzanne's passion to do the right thing for Asda customers is both refreshing and relentless says her proposer. Her inspiring leadership style is an asset that defines the dynamics of her team who she always has time to develop. She has delivered major changes and mitigated numerous meat industry challenges over the last twelve months whilst offering her knowledge and experience to fellow colleagues. Her proposer from Asda added: "Without Suzanne we would not have the highest quality of wholesome and safe meat our 18 million weekly customers have become accustomed to."
Meat Businesswoman Award – Poultry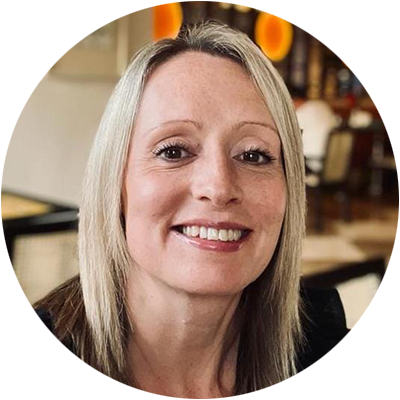 Danica Hillson
Technical Director
2 Sisters Food Group
A number of nominations confirm Danica's integrity and resilience working in different roles in technical and accomplishing great achievements for 2 Sisters. One nomination said: "There is nothing this lady doesn't know about poultry. With over two decades of experience she leads the way for women. She is a tenacious driven individual who has developed colleagues around her. She is a fountain of knowledge and a pleasure to work with. She strives to make her site teams the best so they can deliver the best product." Another commented: "Danica has devoted her life to the protein industry in both red meat and poultry. Professional leadership qualities and genuine commitment and expertise within the meat industry has come through for all of her career." The general consensus confirms that Danica provides a pillar of support for the business. She is a specialist in processing and has extensive experience from a career centred around meat manufacturing.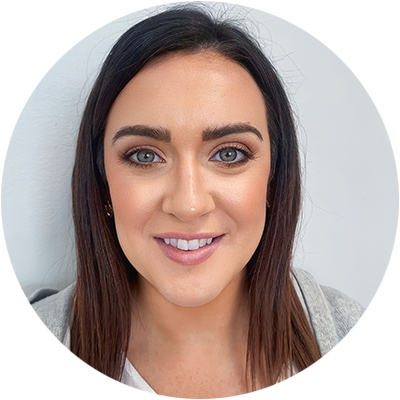 Catherine Glendinning
Supply Chain Manager
Moy Park
The year 2023 opened with a multi-million pound operational investment programme at Moy Park's Dungannon site. This huge operational upgrade opportunity brought with it a major demand and supply challenge which Catherine, as Supply Chain Manager, led the site through, focusing on the supply / demand plan and both liaising with customers and coordinating the company's commercial and plant teams. She liaised with the team to establish a critical path to create success factors, milestones and actions. The plan was designed to negate any impact on customer supply whilst delivering the installations, often referred to at the company as the poultry processing factory equivalent of open heart surgery! The benefits were clear to Catherine and she motivated others around her on the art of the possible. Her ability to cut through problems is due to 18 years' experience, personality and communication skills at top levels, plus a calmness under pressure. The project was successfully completed over 16 weekends, on plan and is delivering the expected benefits. Catherine's peer relationships grew throughout and she is an outstanding example to anyone.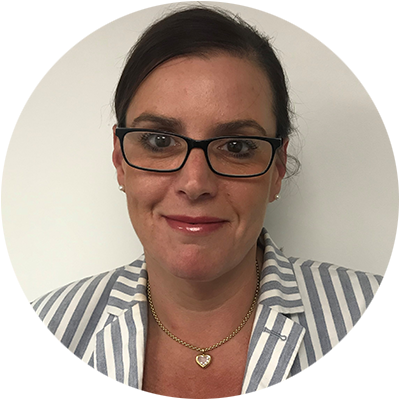 Francesca (Fran) Wyatt
Managing Director
Porky Whites Ltd
Porky Whites is a company traditionally associated with pork and sausage products and to explain this nomination Fran's proposer said: "I would like to nominate Francesca Wyatt for the Poultry Category this year. She understood during the repositioning of the business that poultry growth was continuing and was increasingly becoming the dominant protein within the meat sector. Fran believed that there were gaps in the sausage market and the wider product sector and that in general the poultry offering available was often poor, particularly in sausages and not representative of what good products should be." With her typical enthusiasm and positive energy Fran embarked on the development and sales of a good quality healthy eating range of chicken sausages, burgers and meat balls, selling into both retail and wholesale. As a result, Porky Whites chicken products are currently the biggest organic growth sectors within the business. Fran remains dedicated to the meat and food industry and is very enthusiastic about her business and last year became a Liveryman with the WCB.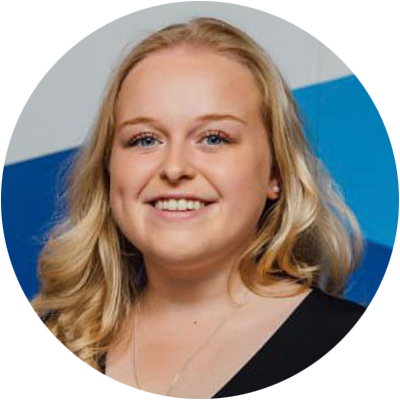 Constance Reeves
Area Manager
Moy Park
Constance is put forward as an exceptional individual who possesses brilliant skills, boundless enthusiasm, and makes a real difference in the Moy Park business. She currently holds the position of Area Manager for the breeder division. Over the past two years in this role she has showcased her abilities and dedication to the poultry industry. Prior to her current position, Constance worked as a placement student in the broiler division for a year, gaining valuable experience and insights. One aspect of Constance's commitment to the industry is her active involvement in supporting and empowering other women. She participated in the inaugural Young Women in Poultry Production Dinner, demonstrating her passion for fostering an inclusive environment and supporting the growth of women in the industry. Constance's dedication to the success of her peers exemplifies her leadership qualities and her desire to see others flourish. She also serves as a Young Ambassador for the British Poultry Council, actively promoting the industry and encouraging others to consider poultry as a career option.
Meat Businesswoman Award – Foodservice (Catering butcher)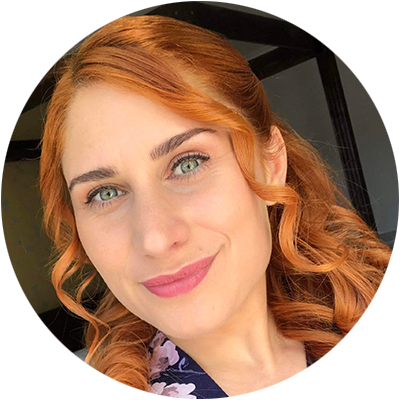 Laura Valentina Ghirau
Assistant Technical Manager
ABP Langport
Laura is put forward as an example for all the employees in ABP Langport. She started her career in ABP as a boning hall operator, and has progressed having shown interest in developing her career inside the company. She went forward step by step and successfully attended college and successfully gained her certificates. Subsequently, she was promoted to Assistant Technical Manager. Laura is described as a clear and beautiful example of successful women who exceeds her limits – in fact she has no limits.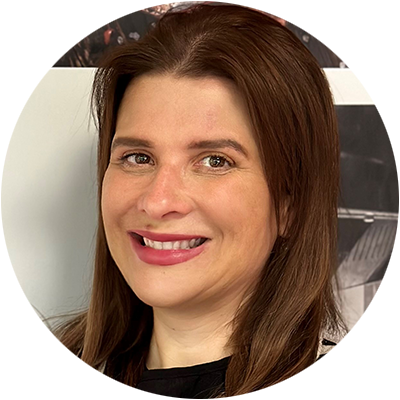 Daniela Giardin
Regional Sales Manager
JBS Global (UK) Ltd
Daniela has a deep understanding of the global protein trade. She worked in the North American and South American markets before moving to the JBS London office. In her current role at JBS Global (UK) Daniela is responsible for servicing the southern European markets as well as controlling the supply base production in Brazil. Colleagues report that Daniela exudes a positive energy that is infectious to her suppliers, colleagues, and customers alike.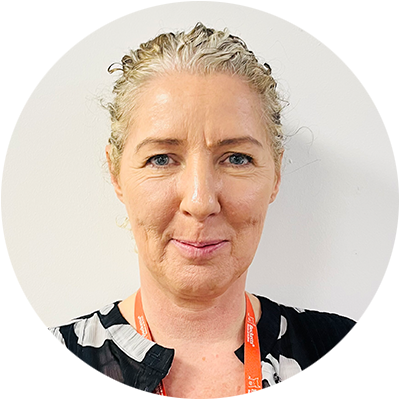 Diane Lumley
Head of Operations
Becketts Foods Ltd
Diane has worked in the Becketts Foods business for two and half years. Her proposer reports that during that time she has: "Really made her mark on the business." Her passion for the industry and the improvements that she has made are described as incredible even in the most challenging of circumstances. Diane is said to have a way of communicating with her colleagues that has really improved the engagement within the business and has improved the retention of staff. She has worked with the HR team to really support and develop the team through training and upskilling. She cares passionately about her colleagues and the business and is actively supporting other women in the production area to develop skills and experience.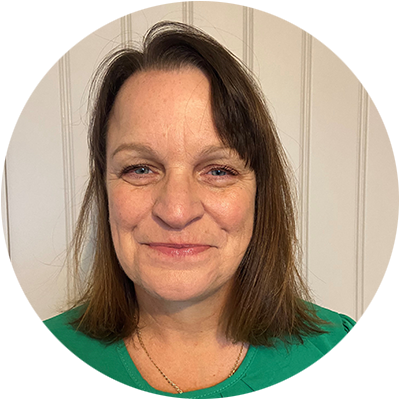 Maria MuNden
Logistics Co-Ordinator
ABP UK
Maria has worked for ABP for over 20 years and is highly regarded as extremely dedicated to her job as well as her colleagues. She is described as a fantastic role model and colleagues confirm that she inspires others with her passion for excellence, especially so to the younger women in the ABP Logistics office.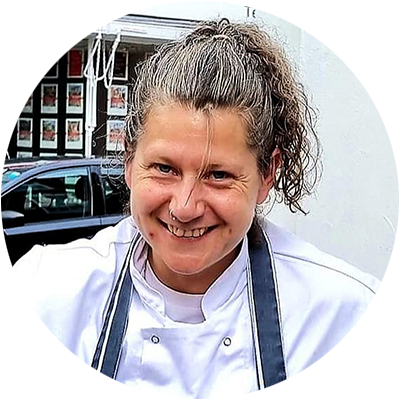 Lilith Holsey-Sheppard
Co-Owner
Butchers Block Bromsgrove
Lilith is well known for going above and beyond to ensure taste, variety, quality and value in her product range. Described as a 'huge hearted woman, loving and giving' she has single handedly created a homemade food range that has people from across the UK travelling to enjoy it. A previous winner in the Independent Retail category, last year saw her range expand to become one of the largest independent stockists of homemade gluten and dairy-free sausage rolls, Scotch eggs, ready-cooked meals plus a huge selection of pies. She is currently working in collaboration with radio DJ Malcolm Boyden from BBC Hereford & Worcester where together with listeners they created an exclusive Boyden Pie, available as a regular or gluten-free product. Lilith specialises in allergy-free catering and has spoken to local Coeliac UK group about her food range.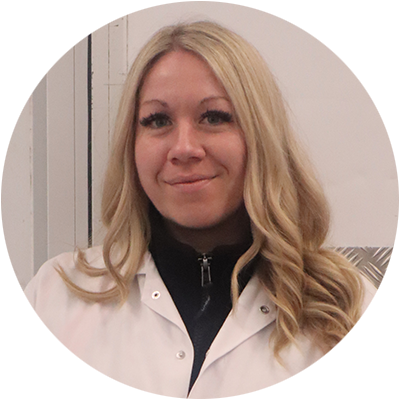 Rachael Martin
Butchery Office Supervisor
Creed Foodservice
Rachael was promoted this year due to what one of her many proposers report is her total commitment and enthusiasm shown to the business. She is said to be hugely customer and service focused – continually liaising with the internal sales team and external customers to ensure the department delivers the best quality meat possible. In order to achieve this she has built a great rapport with suppliers to ensure that the business receives the best quality products into the butchery. Over the last 12-months meat sales have grown by over 40%, and this has been massively impacted by Rachael's approach within the department. She has proven herself to be an invaluable butchery office supervisor at Creed Butchery due to what is described as her exceptional organisational skills and extensive knowledge of the meat industry.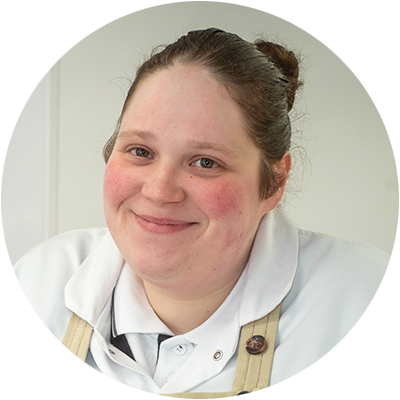 Katie Potter
Partner
Tim Potter Son and Daughter Butchers
A past winner of the Rising Star Award, Katie has been in the business for many years, and as a young woman has made her way in a very competitive 'man's world'. Her ideas and talent in the display of products including meats, pies and quiches, all of which she cooks herself, is described as a joy and reported to always be delicious. She is also put forward as a credit to her father's business and a delightful person with it. This year's proposer added: "I have watched her grow into an extremely talented and knowledgeable butcher."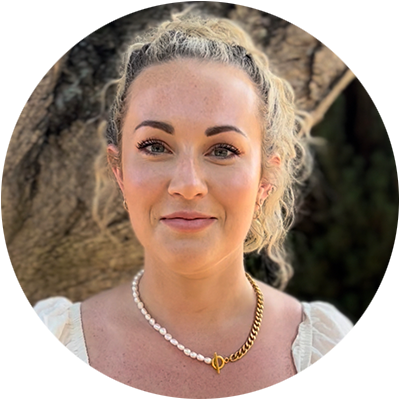 Ellie Wotherspoon
Procurement Manager
Whitbread Food and Beverage Procurement Team
Ellie's drive for her role and her focus on supplier engagement has remained constant despite the exceptionally challenging times experienced by the industry. She adopts a data and research-led approach to decision making and brings a practical skillset to promoting collaborative responses to key issues, including animal welfare and sustainable farming practices. Ellie is always seeking to expand her knowledge base and coupled with a 'can do' attitude has proven herself a real industry asset.
Meat Businesswoman Award – Manufacturing/Processing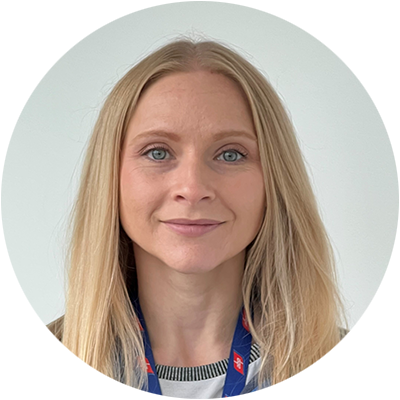 Lauren Lockwood
Financial Controller
ABP UK
Lauren joined ABP Doncaster 16 years ago as an Account Administrator and worked her way up through various roles including Accounts Supervisor, and Site Accountant to her current role as Financial Controller and part of the senior management team at Doncaster. She supports the site working with ABP's multiple retail customers and always goes the extra mile in everything she does, and is recognised as a role model and mentor to so many colleagues – both in the ABP business and for its customer partners. She recently completed the ABP 'Empowering Leader Programme.' She is also a regional leader for the internal 'ABP SHE' community that champions female talent across its UK business. Her proposer said "She is an overall wonderful person, and is highly deserving of recognition."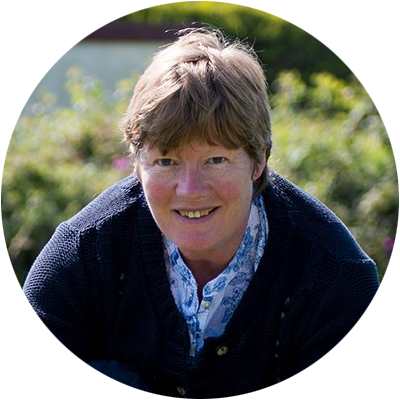 Sally Lugg
Owner and Manager
Primrose Herd
Sally has grown the family business from two pigs (gifted by her father) in 2000, to one of Cornwall's best-known food producers. Maintaining the highest welfare and production standards, she's adapted to the times – moving from the farm butchery to an industrial unit in Truro to keep up with demand. Primrose Herd Pork is often name-dropped on menus at top hotels and restaurants, and the online business is strong, yet she still ensures the family business has a regular presence at farmers markets and food festivals, keeping a face-to-face connection with customers.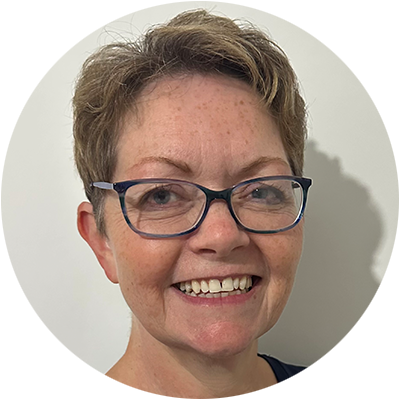 Andrea Brown
Group Head of HR
Becketts Foods Ltd
(Part of CPC Holdings)
Andrea joined the business nearly 4 years ago and has made a massive impact right across the five business sites in the Group. Her knowledge and ability is described as incredible, reflected in the changes that have been made. These include huge improvements in company policies aligning them throughout the business and generally improving the HR standards. In particular, Andrea implemented a training programme within the Group. She has planned and engaged all levels of the business from the directors through to hourly-paid colleagues. Her proposer added that the response from colleagues has been incredible and that this development can only improve the business still further.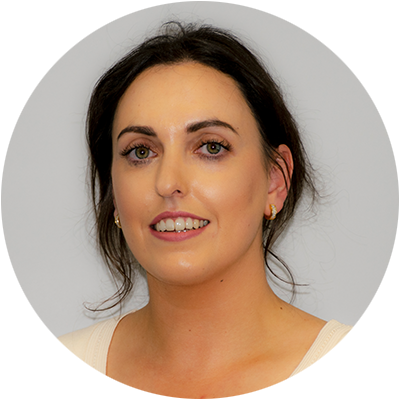 Donna Gahan
Strategic Procurement –
Senior Category Buyer
Dawn Meats Group
Donna is described as a pleasure to work with. After a career change from healthcare and looking to challenge herself, she completed a Masters in Business Management and a Higher Diploma in Supply Chain Management. She then joined Dawn Meats in 2019 through the company's Brighter Futures Graduate Programme, where she established herself with her supportive and positive attitude to work. Donna soon progressed into the role of Category Buyer which she excelled at and is now in the position of Senior Category Buyer for High-Risk Services. Donna shows great resilience with a motivational spirit and works with a smile on her face. She is a great support to her team whilst still continuing to learn and develop her skills having recently completed a CIPS Procurement Diploma.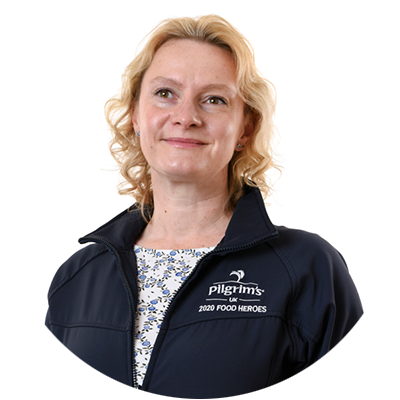 Felicity Richmond
Technical Account Manager
Pilgrim's UK
Felicity has grown her career in the world of meat manufacturing starting at site based technical roles and then moving into the company's group function. She now heads up the technical relationship with several key customers thanks to her proven ability to build and maintain relationships. She is described as a 'light up the room' personality and consistently shows her ability to bring multifunctional teams together around a common agenda to deliver the best outcomes for customers and the business. She is an effective problem solver with a real 'can do' attitude who inspires others to succeed through her leadership and as a mentor – Pilgrim's says she is a true inspiration to everyone around her.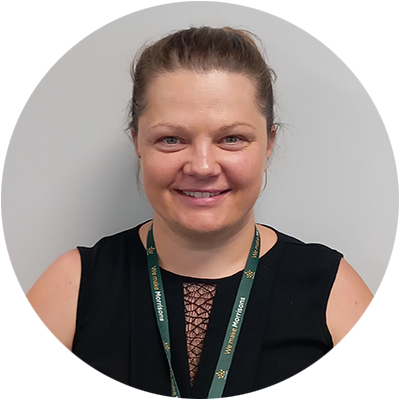 Kamila Nieborak
Production Manager – Pork
Morrisons Manufacturing –
Woodhead Bros
Kamila is considered a shining light at the company and leads from the front within the production management team at Morrisons Spalding. She is a dedicated individual that embraces every task she is faced with and delivers with professionalism and passion. That passion is transferred through to her team who deliver and drive forward to a high standard. She has been instrumental in the commercial growth of the business by her hands-on approach through butchery demonstrations to those who may not know how pork products progress on a journey to the table. This has led to sales growth in the business in a challenging market.  She has navigated her way from a butcher, to team manager and is now a production manager,  tipped for continued growth over the coming years.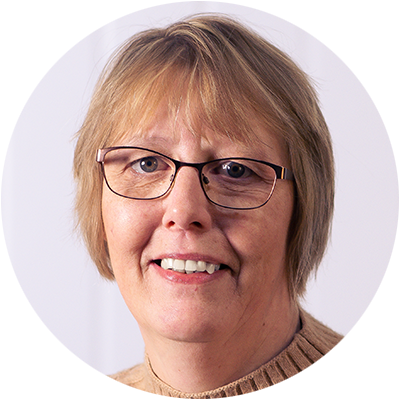 Angela Whatling
Site Director
Heck Food Ltd
Angela has been with the business since its launch in 2013, and has taken production from a small industrial unit to a state-of-the art 35,000 sq. ft. facility. She has built a strong team around her and has always focused on profit and quality. She spearheaded the company's move to automated lines, increasing labour outputs from 35 kilos per man hour to 70 kilos per man hour. She also spends a lot of time with her team out on the floor making sure they are happy and knows the staff of 130 all by name. As someone with extensive production knowledge, Angela has personally sourced and purchased around £4m of equipment to ensure Heck is one of the lowest cost producers of premium sausages in the UK. Angela also heads up all meat purchasing for the business.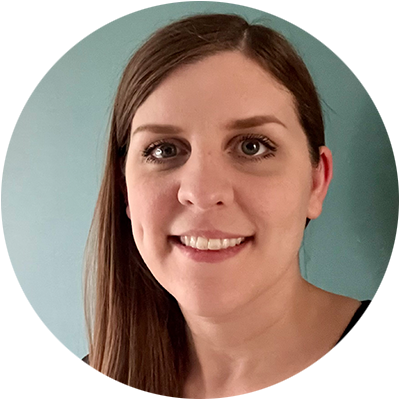 Jess Crudgington
Site Director (Designate)
Pilgrim's UK – Corsham
As a finance colleague, Jess was a crucial member of the finance team at Corsham. Since then she has stepped up as Site Director – Designate. Her role within the site finance team gave her a great understanding of operations, processes, and technical aspects. It's clear to see that her experience is paying off and helping her fit into her role immediately. She has developed a great insight in food safety culture and continues to learn more to support her new role. She also recently managed growth and changes within the site which has included expansion of operations. Her biggest achievement has been safeguarding, maintaining and forging new customer relationships, all of which has cemented her reputation within the business and the site.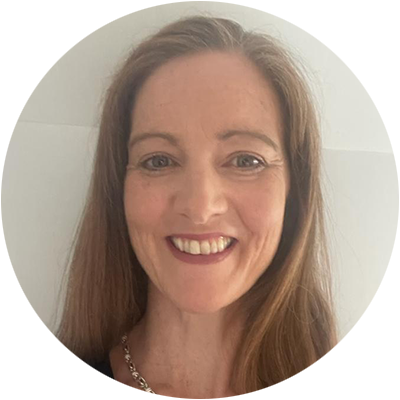 Therese O'Riordan
Supply Chain Manager
Dunbia
Therese is extremely hardworking and conscientious. She actually works a 4-day week structured around her duties as a mother, but never fails to address an issue or attend to an important call on her day off. She offers extensive meat knowledge, and is a specialist in offal. She provides guidance to all UK sites on offal harvesting, production, packing, specification and valuation and has a comprehensive knowledge of all offal markets worldwide. Therese commands the respect of all Operations Managers, Commercial Managers and (most impressively according to her proposer) all Abattoir Managers, through her knowledge and guidance. She has an ability to chair an internet call attended by a large number of colleagues, ranging from board members to abattoir charge hands. Being very highly regarded by all her colleagues, Therese also possesses excellent account management skills.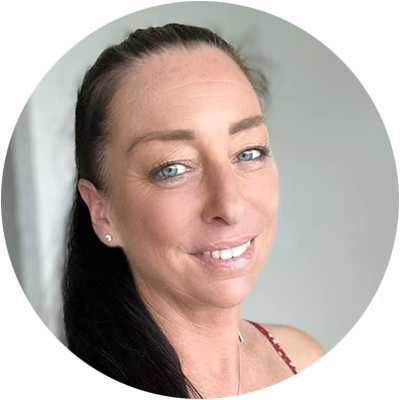 Nicola Davies
Operational Manager
Pilgrims UK (Redruth)
One of several nominations for Nicola highlights her good organisational skills and that she is supportive yet challenging, sharing her knowledge accumulated over 29 years of working in the meat industry. Over her time at Redruth she has worked her way up from an Operator to Operational Manager. Colleagues agree that her vast experience and knowledge benefits herself and others. She is committed and dedicated, and is a key person in the industry, and not just at the Redruth site. One proposer said: "Nicola has made a lasting impression on me since I started at Pilgrim's seven months ago. I'm nominating her for this award due to her relentless and industrious approach. I've recognised her style and her due diligence and knowledge, culminating in making her a well-respected and liked manager."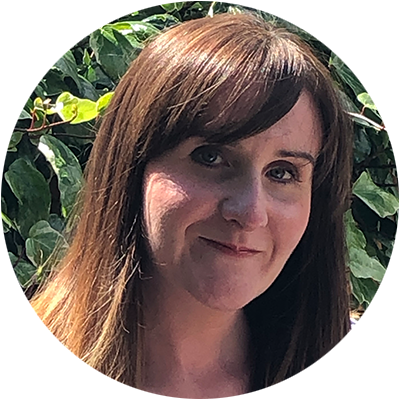 Tricia Sykes
Technical Director – Operations
Asda – International Procurement and Logistics
Tricia has had another challenging and successful year in the meat industry as Head of Technical at International Procurement and Logistics, which is part of the Asda family. Tricia's unrelenting focus on food safety and quality has remained constant which is exceptionally valuable in these uncertain times. She takes a great interest in developing her team and personally drives female mentoring circles. This is no easy achievement across nine supplying sites nationwide servicing over 600 Asda stores, whilst at the same time ensuring a continuous supply of high-quality and safe meat and produce into Asda seven days a week. Her proposer enthused: "We at Asda are so lucky to have her."
The Shortlisted finalists continue after the advertisement below.
Meat Businesswoman Award – Craft Butchery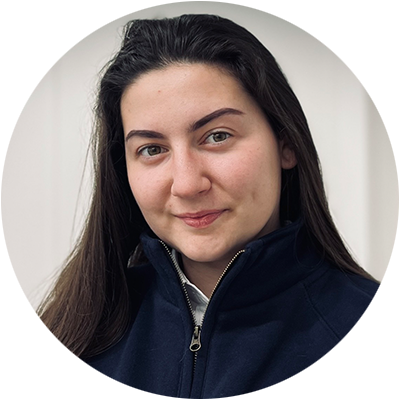 Mia Tamburrini
Owner / Butcher
Raise The Steaks
Mia has been in the industry for 4 years, passing her Level 3 with distinction a year early. Her passion and skill to produce high quality, bespoke and traditional cuts of meat from high welfare, small farmers and small holdings has driven her to open her own business and at only 21 years of age. Working from a unit near Sudbury she is striving to educate people on the farm to fork process, the benefits of high welfare produce and the importance of supporting UK small farmers. She is meticulous with her work, has an eye for detail and has an enthusiasm that her proposers believe will take her far in the industry.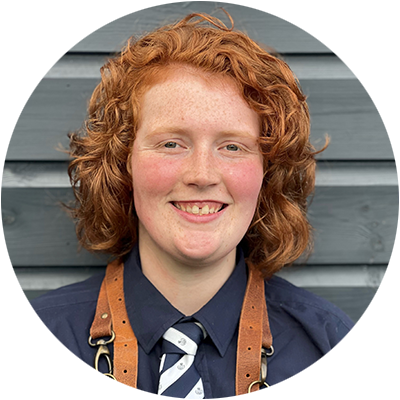 Ariane Bennett
Butcher
DH Robertson
Ariane is described as an amazing example of a woman in meat. She has completed her SCQF 5 and SCQF 6 Modern Apprentice qualifications in Meat and Poultry Skills. She plays and integral part in the development of new products in the shop. She went on to win the SCQF 5 Apprentice on the Year Award through Scottish Craft Butchers in November 2020. Her proposer said: "Ariane has shown an absolute commitment to the course even during a nationwide lockdown due to the Covid19 outbreak. She is a highly motivated part of the team and although she is working in a mostly all male working environment she can certainly give as much banter as she gets. The work from her portfolio has been of extremely high standard."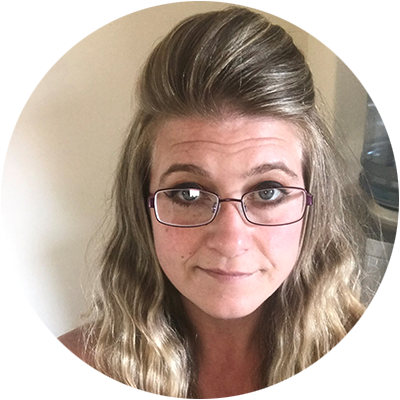 Aimee Rowe
Butcher
McFarlane's Butchers
Aimee completed her butchery apprenticeship program and sat her EPA in June 23 gaining a pass for her butchery Level 2 qualification. Before joining McFarlane's Aimee had previously worked in the hospitality and catering industry for the majority of her working career. A change of direction came about due to lockdown and since joining the business she has worked extremely hard to develop her butchery knowledge, skills, and behaviours. Her supporting narrative confirms that she has gone above and beyond to create a personal experience for the customers of McFarlane's Family Butchers, building strong relationships with regular customers.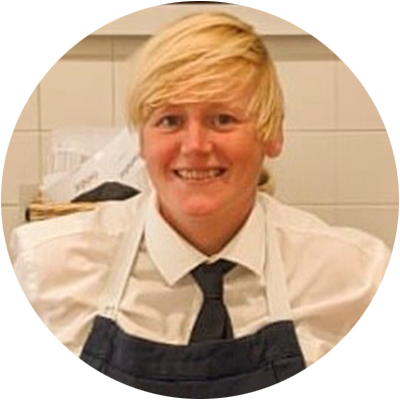 Sammy Isaacs
Butcher
Bridget B's
Sammy has been in the industry for the best part of two decades working in Dewhurst Butchers through to Dalesfords, to now being part of the award winning team at Bridget B's Butchery. Her proposer confirms that Sammy has an incredible eye for value added products and display, and can 'butcher with the best of them.' Described as someone with a fantastic range of skills that transcend the block through to her relationship with customers, Bridget B's says that Sammy is a true star and a 'rock star butcher' details of which can be found on Sammy's Instagram. Rock on Sammy!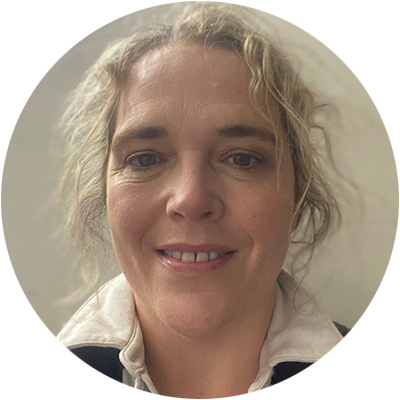 Tesni Jones
Director/Animal welfare/Butcher
Cig Eryri/Snowdonia Meats CYF
Originally a farmer, Tesni is the driving force behind Snowdonia Meats, a small slaughterhouse that reopened after many years. Tesni is always very helpful and nothing is too much bother for her. She is described as a jack of all trades and has done a marvellous job in setting up Cig Eryri. One of several proposers said: "She has done an amazing job reviving the abattoir, and we are delighted to support it as the animals we deliver are happy to walk into the pens and we know they will be well looked after." Another proposer added: "I nominate Tesni because without her commitment, personable skills, diligence in the abattoir and butchery, not to mention her natural talent for moving livestock calmly and quietly, I would struggle to run my small farm business."
Meat Businesswoman Award – Trade Body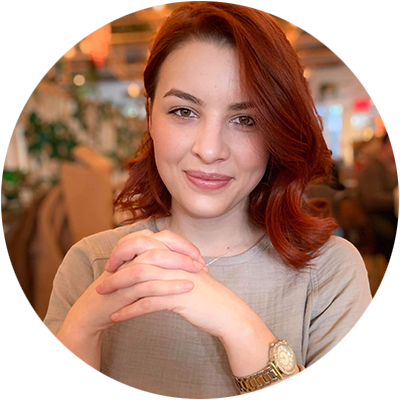 Angela Istoc
Official Auxiliary
Food Standards Agency
Angela has been working in the meat industry for some years now as a Meat Inspector. She has demonstrated exceptional leadership skills and her proposer said: "It has been a pleasure to have Angela as part of my team, being professional, confident, reliable and pro-active." She has recently taken on the challenge of being a Welfare Assurance Team member, where she has carried out her training in a swift and positive manner, and has encountered quite a few challenges in this role that the proposer believes many men would avoid. She has met various difficult circumstances and dealt with them in an admiring way. Colleagues testify to Angela's hard work and determination.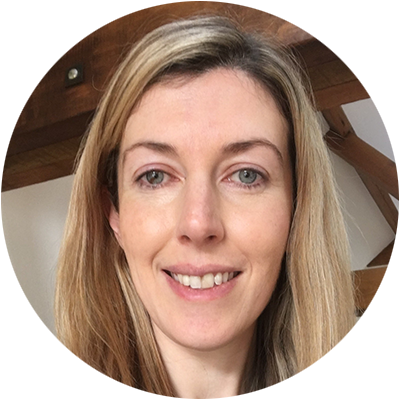 Carrie McDermid
Head of Marketing
AHDB
The reputation of British red meat has been under attack from certain quarters. In response, Carrie McDermid's proposer reminds us that she has spearheaded a highly successful omni channel 'We Eat Balanced' initiative to help reinforce the reputation of British red meat. Carrie has focussed on some of the 'forgotten' benefits of beef, lamb and pork from Britian. The campaign has triumphed over vegan adversity, exceeded KPI's and delivered value growth. When Carrie first aired the TV advert, the anti-meat/vegan lobby groups raised over 500 complaints to the Advertising Standards Authority to try and get it taken off air – making it the most complained about TV advert of the year. Yet, because Carrie had followed an evidence-based approach, AHDB was able to successfully defended the campaign against all complaints. This was a huge win, not just for AHDB, but for the entire British red meat supply chain and a credit to Carrie and her campaign.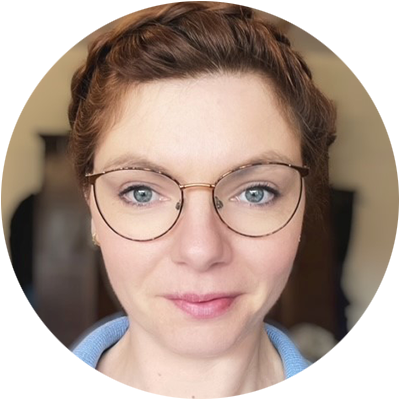 Claire White
NFU Senior Veterinary Adviser
(Animal Health & Welfare)
NFU
Claire White has been working as a vet in the agrifood supply-chain for all her career, beginning in farm practice before moving to the abattoir and meat processing sector, academia and now the NFU. Spanning all these roles is an enduring commitment to public health, food safety and animal health and welfare, in the context of sustainable and secure food systems – both in the UK and internationally. She is passionate in sharing her love for the industry in its diversity and opportunity, seeking ways to enable young professionals to access CPD and thought leadership, both through organising the City Food and Drink Lecture Future Generation Forum (FGF) event, held alongside the main lecture, and coordinating the Worshipful Company of Butchers Young Butchers initiative.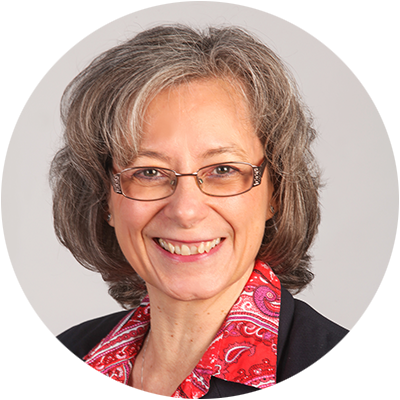 Susana Morris
Senior Export Manager – Americas (Livestock)
AHDB
This proposer candidly admits that Susana has been with AHDB for "more years than I can remember." A native of Spain (Menorca) she represents the British meat industry across the globe though most notably in the Americas. She has been instrumental in the reopening of the market in the USA for British Beef and British Lamb as well as new export markets for British Pork in Chile and Mexico. She is currently working on developing markets across the Americas including for all red meats in Canada and Pork in the Dominican Republic. The way forward for the UK is in exports and Susana is leading the charge.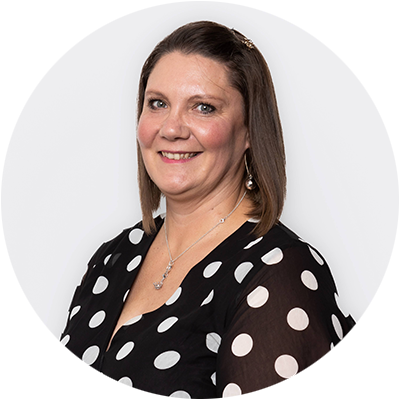 Sarah Davison
Membership Manager
National Craft Butchers
As a membership-based organisation, keeping and developing members is critical to ongoing success. NCB members are artisans and skilled specialists, made up of independent butchers, farm shops, and small abattoirs, as well as key suppliers to the industry. Having joined NCB in January 2022 during a period of change, Sarah leapt into action playing an integral part of the new website launch and rebrand. Throughout her first 18-months of work both at NCB and within the meat industry she has shown passion and commitment for NCB members and wider industry.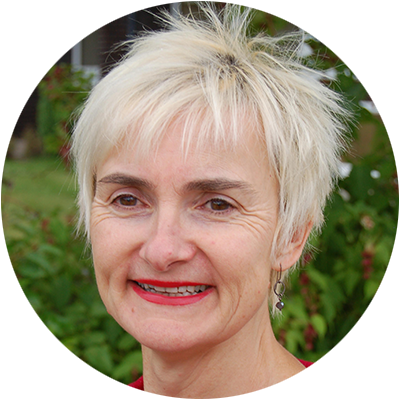 Stasha Napior-Kowska
Senior Account Manager
AHDB
Stasha was a lead in the 'Re-thinking Retail' project which AHDB confirms offered an exciting opportunity to further engage shoppers with the meat aisle and showcase the quality products of British meat. There was an appetite to come together as an industry to make bolder and braver interventions in the retail space. Stasha chaired joined-up workshops with over 80 processor colleagues, led meetings with processors and retailers, and supported outcomes with research and evidence based insights to present new innovative POS designs to retailers.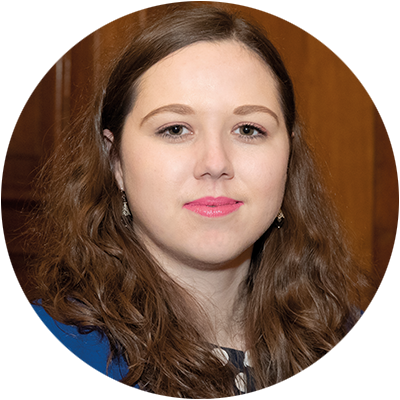 Katie Doherty
Chief Executive Officer
IMTA
Katie originally joined The International Meat Trade Association (IMTA) without any trade knowledge, yet quickly developed a grasp of the industry and a knowledge of the complex world of trade related quotas. A baptism of fire followed with Brexit. Her rapid promotion to CEO occurred at a time of great change and uncertainty due to the Brexit negotiations, which had and continues to have a major impact on IMTA members. She has built a strong reputation and has developed a good team around her, gaining a healthy respect from all those she deals with.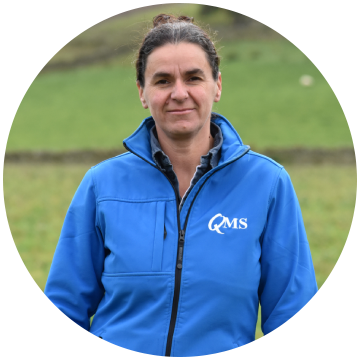 Kate Rowell
Chairman
Quality Meat Scotland (QMS)
Kate is both a hands on farmer, a vet and an articulate, respected and purposeful voice for farming and the meat industry. She blends that with grace and courtesy, cogency, significant experience and expertise and objectivity. She is a fifth generation farmer and continues to run Hundleshope Farm on the Haystoun Estate where the family have been tenants for 150 years. Recently launching the new five year QMS strategy, Kate commented: "Our new vision is to make Scotland the premium choice for red meat across the globe. Ambitious and bold, it reflects both the passion we have for the red meat supply chain we work on behalf of and our belief in its potential."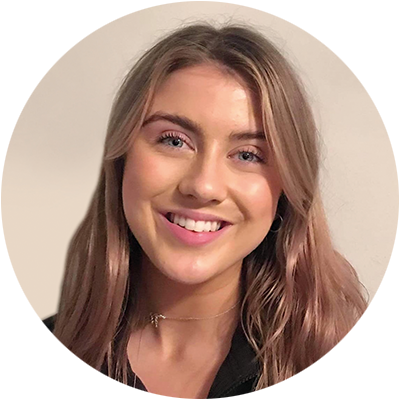 Kerry Maxwell
Communications Officer
British Poultry Council
As communications officer for BPC, Kerry has excelled in developing a constructive and authoritative voice for the trade body through the content she produces for online and print. She doesn't shy away from tough topics, ensuring that a serious challenge of public policy is at the heart of the BPC's social media strategy and her column for Meat Management magazine. It is Kerry's ability to successfully keep pressing issues at the forefront of industry discussion that makes her a worthy finalist in this year's Trade Body category.
Meat Businesswoman Award – industry supplier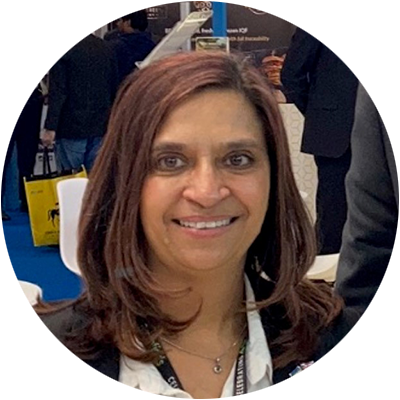 Dharmista Nagar
Logistics Team Leader
MHP Food UK Limited
Dharmista is described as a person who always provides amazing service and is constantly willing to help both customers and team members. She is not afraid of challenges and her proposer says that she goes an extra 1000 miles (not just one extra mile) for delivery in her role as Logistics Team Leader. She is also well known for being a kind and thoughtful person. MHP is positive that she deserves an award – good luck Dharmista!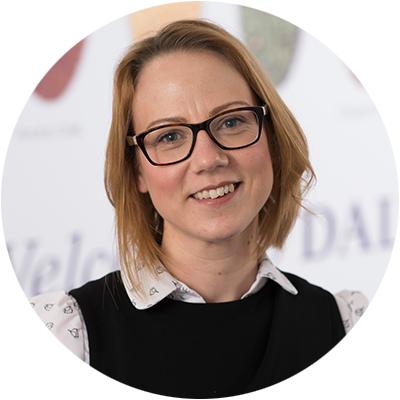 Fran Hutton
NPD & Technical Services Director
Dalziel Ingredients
Fran joined Dalziel Ingredients 23 years ago straight from university to work in what was then a NPD team of two people. Just three months after starting with the business, her then manager left the company and Fran inherited control of NPD. Today she heads an NPD & Marketing team of 20 people and a Technical Services team of seven. Fran has been instrumental in the growth of Dalziel Ingredients. Fran is described as being comfortable and engaged with discussions at both senior board level or on the production floor. Moreover, she always ensures the customers' demands are exceeded and has instilled this culture throughout her team.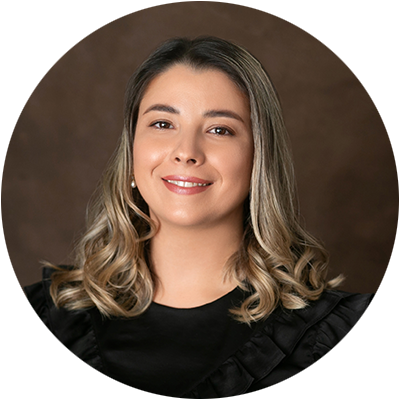 Ioana Dobre
Business Development Manager
Eville & Jones
Ioana has been active in raising awareness about the incredible burdens that exporters have had to face since Brexit. She is highly valued for playing a key role in veterinary public health, successfully helping exporters deliver their products of animal origin throughout the world. Safeguarding the welfare of animals, ensuring food is safe to eat and enabling international trade to continue unfettered is all part of her achievements. She provides excellent technical support to the industry and guidance on SPS regulation (covering more than 255 exporters across UK). Ioana has been part of a remarkable period of achievement within a business that in less than 30 years has grown from a handful of vets to become the largest independent provider of veterinary controls in Europe.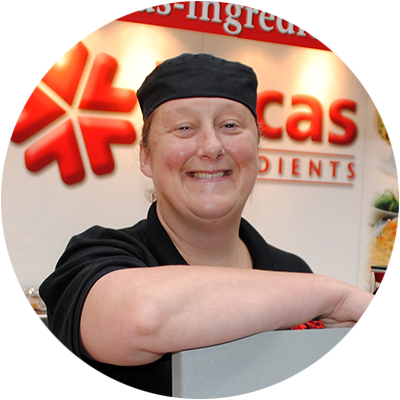 Judith Johnston
Senior Account Manager (Lucas Ingredients)
Kerry
Following a career in the food industry after leaving university in 2000, Judith joined Kerry and then the Lucas team in 2003 as a Development Technologist. In 2011 she became Senior Sales Account Manager. Judith supports over 4,500 independent butchers shops in her role. She is the creative mind (and hands) behind core Lucas products, new innovations and is also the 'star' of the online "How To" company videos. She loves visiting butchers' shops offering practical advice and supporting the industry using her culinary background to help accelerate selling new added value areas such as culinary, pies and ready meals. Her understanding of the retail butchery market combined with her outstanding technical ability continues to be of immense benefit to Lucas and her customers.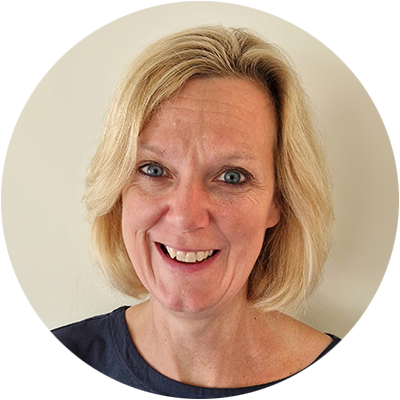 Polly Rowe
Sales Manager
Leonards Ingredients
Polly started working for Leonards in February 2022 and the company report that 'hand on heart' they would be lost without her. Every customer, regardless of size, be it a small home user, a family butcher, or a large manufacturer, gets treated with exactly the same level of expertise and guidance. The business reports that her amazing organisational skills mark her out as an exceptional member of the team, and has meant that it has been able to streamline and improve customer service. Polly is described as a true team player, being happy to learn all aspects of the process flow, from product development through to quality control and even order picking and processing. One proposer said: "I am always amazed by her meticulous planning, attention to detail and timely completion of all services provided by Polly."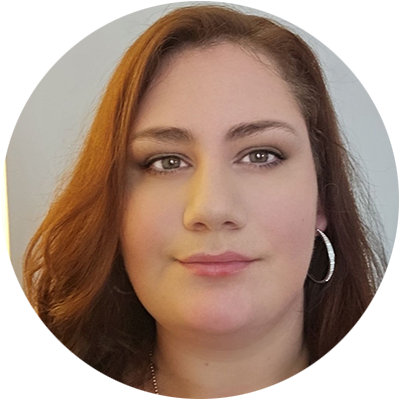 Ruth Massey
Site Hygiene Manager
Atalian Servest/OCS group
Ruth Massey started her career working within HR at Woodhead bros, a subsidiary of Morrisons. Within the People Team, she excelled at everything she did, proving herself a very capable and determined individual. Ruth is extremely passionate about manufacturing and is a strong advocate of supporting women in a male orientated business. To be able to progress within meat manufacturing Ruth needed to understand every position on site and set herself the target of being the only female to work in every single department. She trained as a butcher on the beef line, within weeks mastered the skills required to become a trainee trimmer and then a full trimmer. Further progression followed and Ruth was consistently highly commended by her colleagues within Morrisons for her level of determination and professionalism. Ruth was adamant that by instilling Morrisons core values within the team she could turn the hygiene department around and create the most efficient team that the site has ever had – which she did!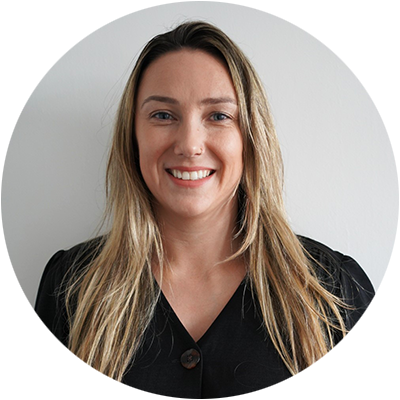 Stephanie Brooks
Senior Implementation Manager
Foods Connected
Stephanie Brooks PhD joined the company nearly three years ago, bringing a wealth of industry experience with her. This has proven invaluable in delivering the Innovate UK Funded project 'Trace Connected'. This technology solution reduces risk, cost and provides real-time access to traceability information of raw material and finished goods, helping manage and track product traceability at every level in the supply chain. Stephanie's involvement has been pivotal to the success so far, promoting the importance of connecting all data to create one clear picture of a product's history among customers and the wider industry, the latter being achieved by speaking at various events to educate food businesses and to spread her expertise. She is universally liked and respected, while at the same time delivering exceptional customer service. Her determination, leadership, and ability to work alongside customers and deliver on their requirements has been an integral part in establishing Foods Connected as a leader in Supply Chain Software for the Food Industry.
Meat Businesswoman Award – wholesaling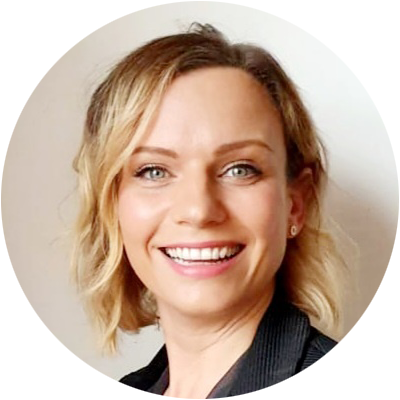 Michelle Chisholm
National Account Manager – Fresh Meat
Bidfood
Michelle started with Bidfood in 2016 as a business manager at the Manchester depot and quickly moved into a specialist sales role within the fresh meat division. After seeing great success in this role, she achieved a promotion to Fresh Meat National Account Manager within the new business team. Michelle's role was new to Bidfood and to date she has built a portfolio in excess of £26m and partners with high profile customers like P&O, Stena, Stonegate, Kew Green, IKEA and Bourne Leisure. Michelle has a natural passion for her role which is evident to everyone that works with her from customers and suppliers, through to her colleagues. She has a great mix of experience both as an operator within hospitality and now as a foodservice wholesaler.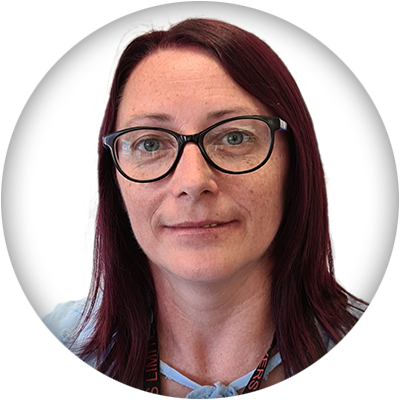 Lisa Davis
Section Leader of Internal Sales
Danish Crown UK
Lisa is a true ambassador for Leivers, Danish Crown UK's wholesale division. With 28 years in the business, she has developed a varied skill set and unprecedented knowledge of the meat industry, working her way up from Receptionist to Section Leader (internal sales team). Lisa is always happy to get stuck in, support the team and go the extra mile for customers. Her commitment to delivering best-in-class service, and her work in the local community, make Lisa an asset to the company and wider industry.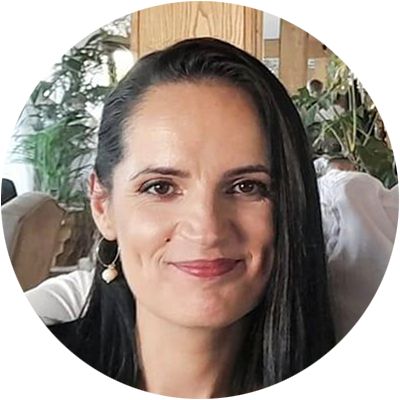 Agata Utting
Senior Trader
James Burden Ltd
James Burden Ltd., is a long established business based at London's Central Markets (Smithfield) and well regarded for trading in the wholesale and distribution of poultry, meat and game, along with associated provisions and delicatessen products. Agata is put forward by her proposer as an extremely competent person. She is always enthusiastic and helpful. Furthermore, her proposer adds that doing business with her is always a pleasure and that she is a great asset to the company.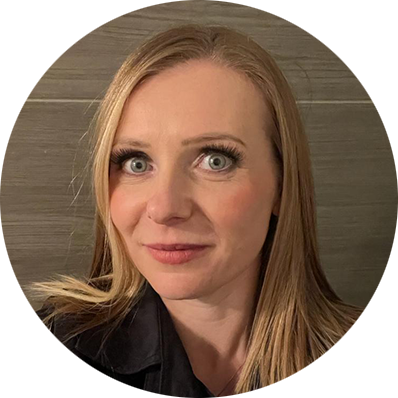 Vicky Parsons
Meat Buyer
Campbell Brothers
Vicky Parsons has been in her current role for one year, as part of a career of more than 20 years in the meat industry, including ten years with Campbell Brothers. Her extensive experience includes operations, auditing, sales, retail, butchery, and procurement. Vicky is responsible for buying all the meat and packaging associated with production for the fresh meat department, as well as maintaining relationships with a range of suppliers, and using her knowledge of industry to source new ones. Vicky directly supports the sales team, drawing on her experience to provide explanations of different cuts, terms and specifications for meat. Her proposer says that Vicky has gone over and above the expectations of her role and that she is driven by her passion to take on new challenges and develop her own skills and knowledge.
Meat Businesswoman Award – training & education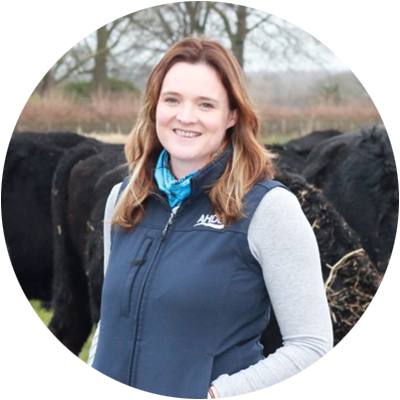 Amy Hughes
Senior KE Manager for Beef & Lamb
AHDB Beef & Lamb
Amy has worked for many years as part of the Knowledge Exchange (KE) team at AHDB before stepping into a senior leadership role with the organisation. She leads on some of the flagship events such as the Agri Leader training and Conference, and has thrived in that role. She was also the Chairperson for the British Cattle Breeders Society annual meeting in 2023, which was very well received. Amy is tenacious and has a no nonsense attitude. Her proposer commented: "As a farmer who has been managed by Amy in a past KE role and also someone watching her progress through the industry, I find this both refreshing and reassuring. If Amy says she'll do something I know it will happen, and if she asks me to do something I know I won't be let of the hook until it's completed."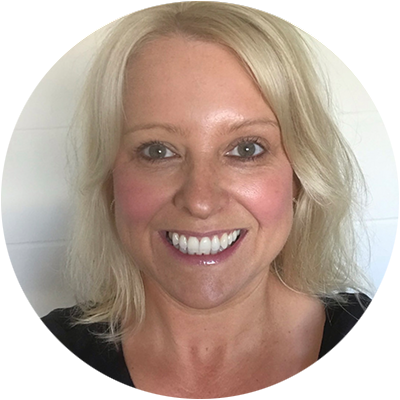 Carrie Barrett
Learning and Development Manager
Gressingham Foods
Carrie is put forward as a fantastic L&D Manager at Gressingham Foods. The business has, for several years, developed a culture for learning, training and apprenticeships across a busy poultry environment. Carrie is highly conscientious, working with several training providers in the region on a wide range of initiatives and she has built up close links with schools and colleges to attract new talent to the company, often attending assembly's and open evenings to promote the meat industry.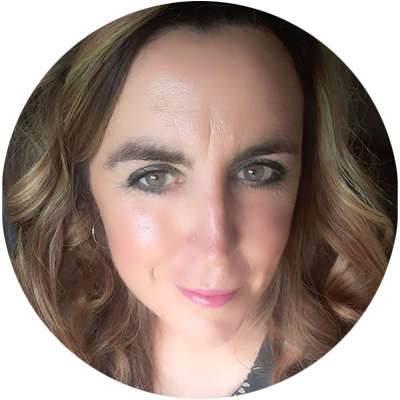 Anne Marie Fitzpatrick
HR Manager
ABP Ireland
Anne Marie is extremely dedicated her role as HR Manager at ABP Ireland. Her proposer reports that she has a relentless passion for excellence in all aspects of HR and is a brilliant people person. Always reliable and dependable, Anne Marie goes above and beyond to help her colleagues. She is instrumental and a valuable part of ABP onsite training and development programmes.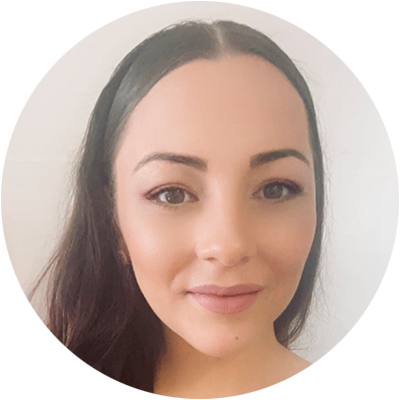 Georgiana Madaras
Technical Manager
Porky Whites Ltd
As part of her technical manager's role, Georgiana has taken on the coaching and development responsibility for both new and existing employees. She uses her bilingual ability not only for training and coaching, but also to translate all materials into three languages to help train Porky Whites multi-cultural colleagues. Georgiana is highly regarded and has been one of the main drivers in the development of a strong Porky Whites manufacturing team. Originally starting with the company as a quality assurance assistant with little food manufacturing experience, or UK based qualifications, within 3 years she was promoted to technical manager having also gained Food Safety and HACCP qualifications including level 4. Having made such rapid progress Porky Whites confirm she is a brilliant example to other women and to her colleagues at the company.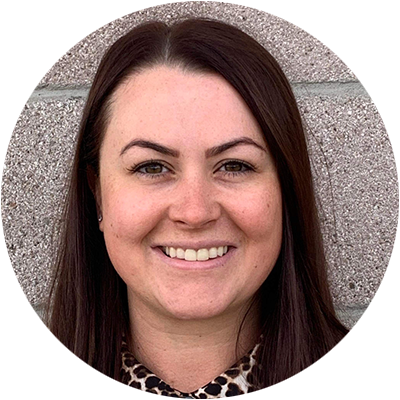 Sarah Frew
Assessor
Craft Skills Scotland
Sarah is an external assessor for Craft Skills Scotland (CSS) covering butchery apprentices and abattoir staff. She has a great understanding of all of CSS processes and extensive knowledge of the training units. She is also someone not afraid to stand her ground when challenged by any longer term members of staff who may be a bit cynical towards a modern apprenticeship programme. She is patient with newer apprentices and also not scared to push the more 'settled' apprentices to help them meet their full potential. Sarah treats all apprentices as individuals and adapts her questions and methods to best suit the individual apprentice concerned. On any visit she makes, her forward planning and communication ensures that she gets a positive outcome for the candidate and the individual. Sarah is described as 'hands on' and will demonstrate to people the right way to do things which helps maintain the pace and success of her visits.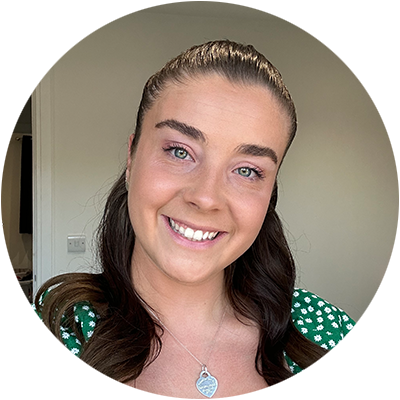 Hannah Denson
Administrator
M.E.A.T. Ipswich Ltd
Hannah's proposer reports that she has worked tremendously hard since joining the team in February 2020. She has helped rejuvenate the learning platforms by introducing 'Creative Learning Systems' which is an interactive online educational platform. Hannah regularly keeps a keen eye on this to constantly update and develop training platforms so they meet current and future needs. She is also responsible for maintaining the business website and marketing. All this while creating continuous new content for the companies' educational brochures for trainers to use with their learners. If you ask any of the team at M.E.A.T. they will all agree that Hannah really does go above and beyond to get things done at the office. She is the team player that others can rely on if they need support or help. Hannah is put forward as a young person projecting a fine example of someone displaying the right approach to having a successful career in the industry.
Julia Hewerdine
Group Food Safety and Quality Projects Manager
Dunbia
Julia's career spans more than twenty years within the animal protein industry. She has an MSc in Meat Science and is a Fellow of the Institute of Food Science and Technology. In Julia's current role she actively develops and manages scientific and technical based projects across the group, collaborating with internal and external stakeholders to ensure innovation and best practice is delivered. Much of this involves encouraging young people to consider careers within the industry – something that Julia is hugely passionate about. She has been instrumental in the set-up of the company's Food Safety & Quality Placement Programme, which has been designed to give placement students the right range of business and technical skills to succeed in their studies and future career. She is described as a real asset to both Dunbia and the meat industry, and her dedication to educating the next generation on the opportunities within our industry is invaluable.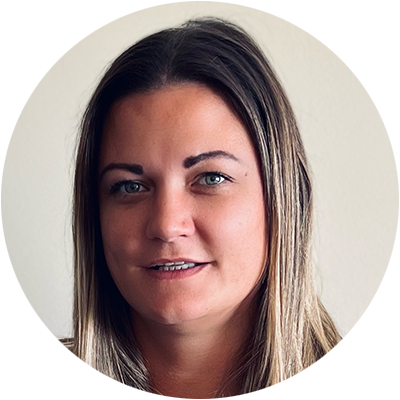 Kylie Quantrill
HR Manager Kings Lynn
Pilgrim's UK
Pilgrim's UK prides itself on good people engagement. Kylie delivers the training compliance for the Kings Lynn site and supports the wider business in delivery of HR related projects. Kylie is well known as an excellent sounding board and will find solutions to issues and is very supportive to everyone, no matter how big or small an issue may be. Kylie continues to lead her team by setting a high standard for others to follow and her colleagues thrive on this leadership and environment. She follows up and finishes tasks very well and is regarded as extremely knowledgeable and supportive on all areas of HR.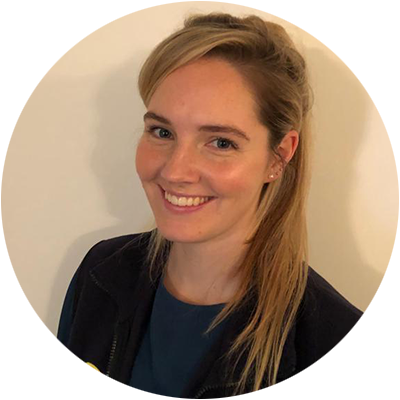 Natalie Harbisher
Commercial Sales
Dunbia
Natalie joined Dunbia through its Brighter Futures Graduate Programme in a commercial role. Since then, she has flourished and shown huge potential to progress into a management position. She has an in-depth knowledge of all sectors of the business and shows a real passion for her job and sector as a whole, which shines through in all that she does. Natalie is well respected at all levels. She is able to lead the commercial team when required and since completing the graduate programme, Natalie has undertaken a mentoring course and now excels at mentoring graduates who are in the same position that she was just a few years ago. It is clear that Natalie has developed an excellent relationship with all departments and customers. She is calm under pressure and will go above and beyond the call of duty to ensure the needs of her customers are met. As a result, she has shown that she has the aptitude to grow and develop accounts at various levels. With her strong work ethic and proactive approach, Natalie has a wealth of opportunities ahead of her.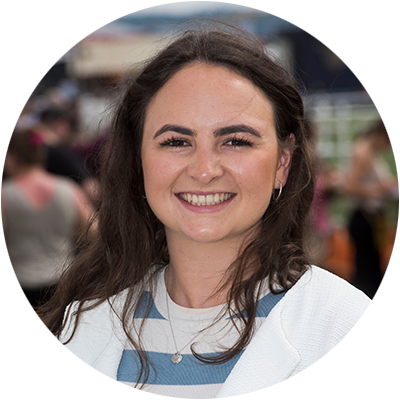 Beth Alexander
Monitor Farm Programme Manager
Quality Meat Scotland (QMS)
When you meet someone that is super impressive and confident without being conceited for the first time …..it is memorable. Beth Alexander, for a young female in the meat industry, holds all the cards for a very successful career in agriculture / food production. For someone so young she has an air of self-confidence that very few people possess. Integral to what QMS achieves in the 'Monitor Farm' projects, she leads from the front, communicates with her teams and colleagues, remains humble to all, although super knowledgeable, so that Monitor Farm is recognised as an important and all-encompassing project. Her proposer has no doubts that Beth will lead an organisation in the future and that she will fully deserve it when it comes.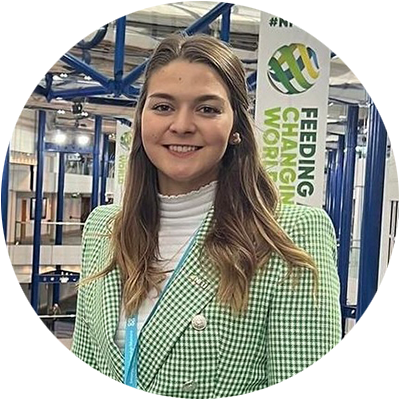 Amanda Watson
Livestock Technical Specialist
Morrisons / Woodhead Bros
Following her time on the Morrisons Manufacturing Graduate Scheme and then spending time in various roles across the manufacturing estate, Amanda has become an integral part of Woodheads Livestock team, always giving 110% into everything that she does with a refreshing can do attitude. Since starting in her role as Livestock Technical Specialist in September 2022, she has driven forwards the Morrisons Net Zero ambitions and projects within  Woodheads livestock supply chain, recognising the importance of working collaboratively with colleagues, suppliers and partners. Part of her success is down to her keen ability to think through the best way to do things, the other is her ability to build strong cross functional relationships with her team, suppliers and key stakeholders. Amanda's nomination reflects her energy, commitment and overall contribution to the Morrisons team and her passion to promote British farming.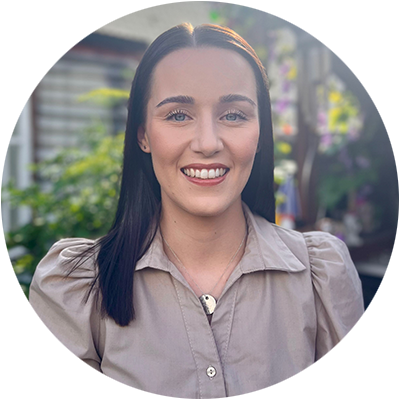 Jodie Hood
Operational Excellence Assistant
Pilgrim's UK – Westerleigh
Jodie started working at the Westerleigh site as part of the packing team in March 2021. While working in that area, she demonstrated an outstanding willingness to learn and developed her computer literacy skills, which led to her being put forward as one of four site Innova super-user roles, only six months after joining the business. Along with the super-user role, reporting to the Operations Manager and the Operational Excellence Facilitator (OEF) Jodie has since gone on to be a fully-fledged OEF herself. She has continued to take on more and more responsibility and has developed very rapidly through her desire to learn, her enthusiasm for helping others, and her motivation to step outside of her comfort zone to develop and grow. She has demonstrated an exemplary mindset time and time again, acting on feedback, or showing humility in asking for help when she is not certain of what path to take. Her proposer said: "We are all very proud to have Jodie on the team and proud to see how she is growing and developing every single day."
Elizabeth Clarke
Environmental and Sustainability Officer
Linden ABP
Elizabeth first came into the Linden business as a graduate and from the start stood out as someone who was very adaptable, eager to learn and was willing to take on whatever task or placement that was given to her with equal enthusiasm. These placements included spending time in the Learning & Development team where Elizabeth demonstrated her ability to engage with employees from across the business while delivering key training courses. She has also spent time supporting the slaughter hall management team in trending and identification of offal yield improvements. Towards the end of the graduate programme she was identified as someone who could support a vacancy in the role of Environmental and Sustainability officer. In her role she has managed people for the first time and has built relationships and earned the trust of those in the various environmental agencies, and has been able to present sustainability plans to customers with confidence. Elizabeth has a great future in the business and has made the position her own through sheer determination, adaptability and willingness to learn.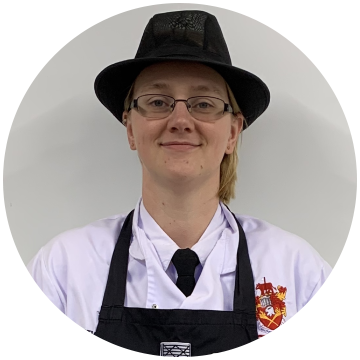 Letitia Redfern
Butchery Development Manager
Booker Group Ltd
Booker says that Letitia is an inspirational young woman! From joining as a branch assistant in Carlisle, to then joining the butchery team as an apprentice via the Booker development programme, she has gone from strength to strength. Her appetite for learning, and reach for excellence, has seen her progress through the ranks of the Booker programme to the very pinnacle of her craft – Master Butcher. Believed to be one of only two women accredited to this level in the UK, Letitia is also the youngest of all to attain the distinction. Not resting on her laurels, her passion now stretches to helping others and she has stepped into a national field role to support other colleagues across approximately 190 butchery departments, helping them to be the very best they can be. Not only is Letitia inspiring but it appears she is heading for the very top.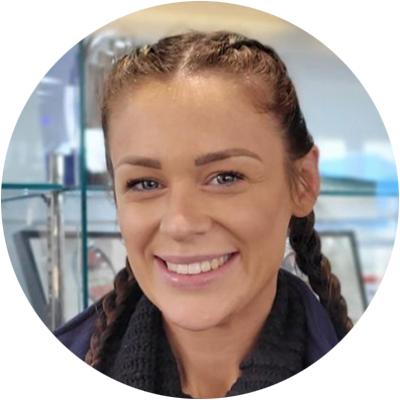 Leanne Crosier
Technical Compliance Manager
Karro Food Malton
Leanne is described by her proposer as the epitome of a rising star. Having quickly risen through the ranks from a Factory Operative to Compliance Manager in less than 12-months, through grit, determination and enthusiasm, she has quickly become a leading member of the Technical Team at Karro Malton. She takes each day in her stride with energy and an infectious enthusiasm, and has won the hearts and minds of her colleagues and customers. She is the leader of the internal audit team, leads external audits and drives continuous improvements in the factory. Since moving into the Technical Team she is on the verge of completing an Apprenticeship in Food Technology with a distinction, and has taken a role working with Tasty Ambassadors to promote the Karro business and industry in schools and colleges. This is part of an outreach programme managed by the National Skills Academy for Food & Drink. She is now acting as the deputy to the department leader and has been accepted within this environment by the Senior Leadership Team.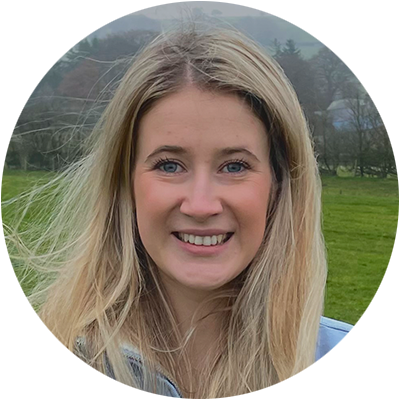 Megan Powell
Sustainable Agriculture Specialist
Tesco
Megan, known as Meg, began her current role at an extremely challenging time in terms of commercial industry pressures and the need to support progress against ambitious animal welfare and environmental commitments and targets. She has developed excellent engagement with the red meat supply chains that she has primary relationships with. She has also driven continued progress across elements such as antibiotic, preventative health and environmental impact with a large sustainable farming group. Meg takes on challenges as needed and works across many initiatives including being key in the delivery and development of much of the public facing messaging, evidencing animal welfare policy and strategic commitments.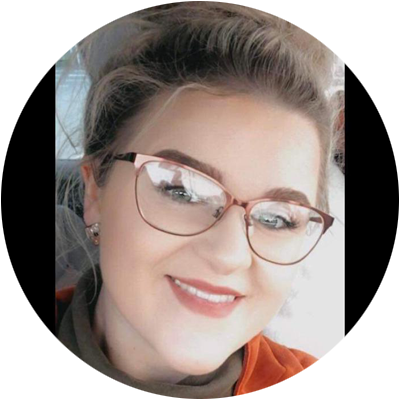 Sarah Mahon
Regional Food Safety & Quality Manager
Dunbia
Joining Dunbia as a Quality Assurance Technician at the Dungannon site, Sarah's potential was immediately apparent and after a short period of time she was offered a promotion into a supervisory role. Her ambitions were bigger than this though and instead she applied, and was accepted, onto the Dunbia Brighter Futures Graduate Programme, which entailed moving from Northern Ireland to the West Country. Placed at the company's beef abattoir in West Devon; Sarah's resolve saw her progress quickly through the programme and as soon as the opportunity arose she took on the role of the site Food Safety and Quality Manager. Sarah excelled in this position and a further opportunity arose shortly afterwards when the regional Food Safety and Quality Managers' role became available. She took it on. She now manages the Food Safety and Quality Teams in both the West Devon and Treburley sites. Her desire and drive for new challenges and her determination and enthusiasm has led to her meteoric career trajectory and Dunbia sees a very bright future ahead for her.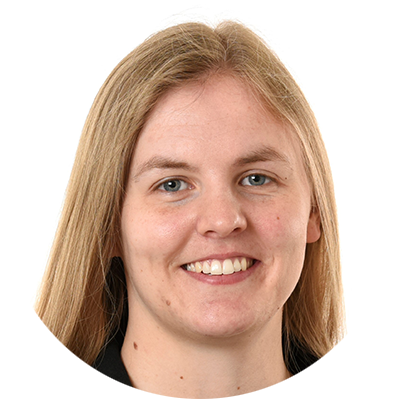 Stephanie Swinyard
Senior Development Technologist
Pilgrim's UK
Stephanie Swinyard is part of Pilgrim's UK New Product Development team and has always been a resolute contributor, but this year she has particularly outdone herself and successfully delivered the application of a new Recipe Professor costing model. This included taking the team through the process and helping with training, as well as taking her knowledge to other sites and helping them with their implementation. She ensured the project was delivered and everyone was supported from the word go. Her proposer commented: "There is no doubt that the project would have been more challenging if we did not have her support, diligence, hard work and determination. She has previously demonstrated our values of humility and simplicity, but now can show evidence of delivering determination and ownership."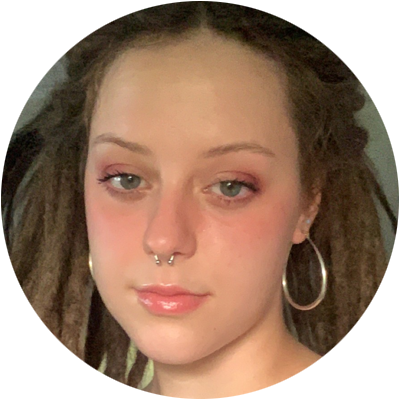 Vincenza Cesano
Apprentice Butcher
ABP UK
According to her employers, Vincenza is very good at what she does. Showing a willingness to learn, she has always been greatly committed to her work. During her End Point Assessment (EPA), the FDQ independent examiner said: "She stood out to me, she did exceptionally well in her practical, not many achieve a pass with excellence for that element of EPA". Post EPA, Vincenza has been earmarked for her great work, showing immense attention to detail and as a result has progressed onto working on a very responsible line for high value cuts of meat. Colleagues within the business say that Vincenza will continue to be the best that she can be, is always happy, loves going to work and is set to continue to develop her skills in the butchery industry.
A SPECIAL THANKS TO OUR 2023 PARTNERS: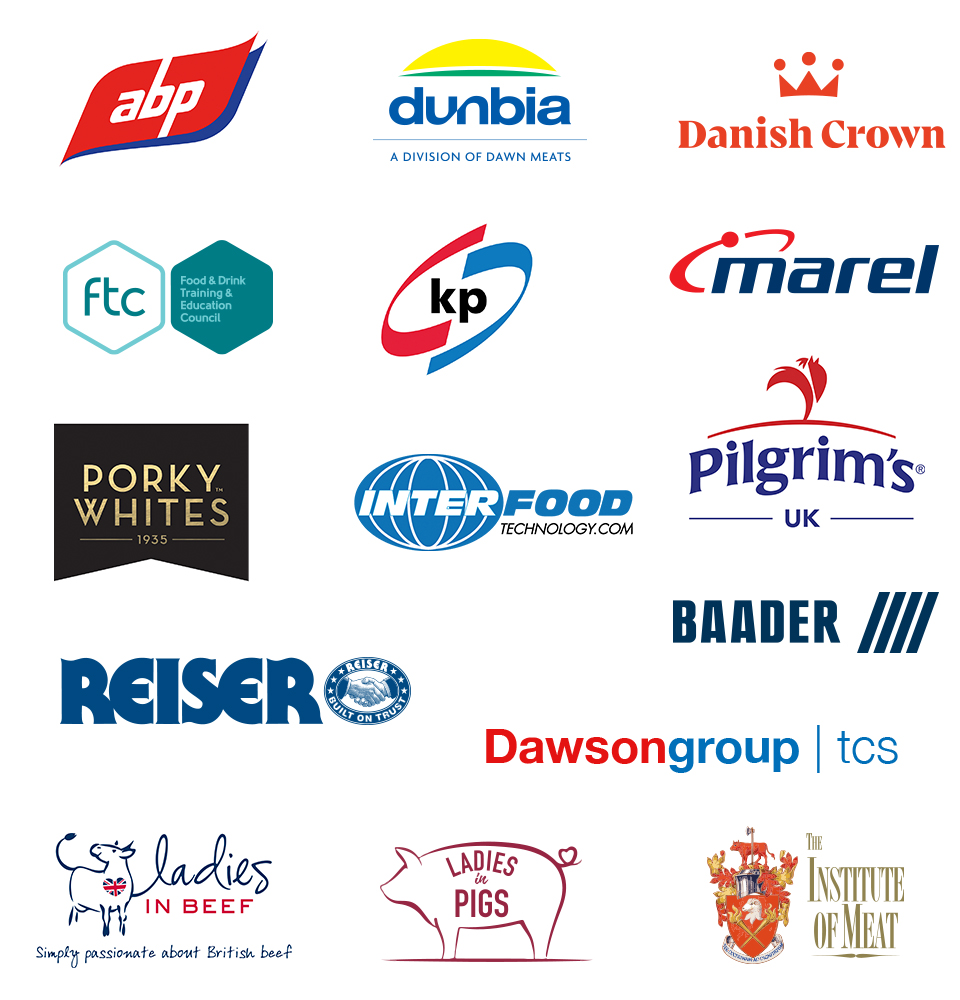 Event date is subject to any Government rulings on public assembly and therefore the organisers reserve the right to make appropriate changes if required affecting the date or venue at their absolute discretion.