Meet the shortlisted nominees…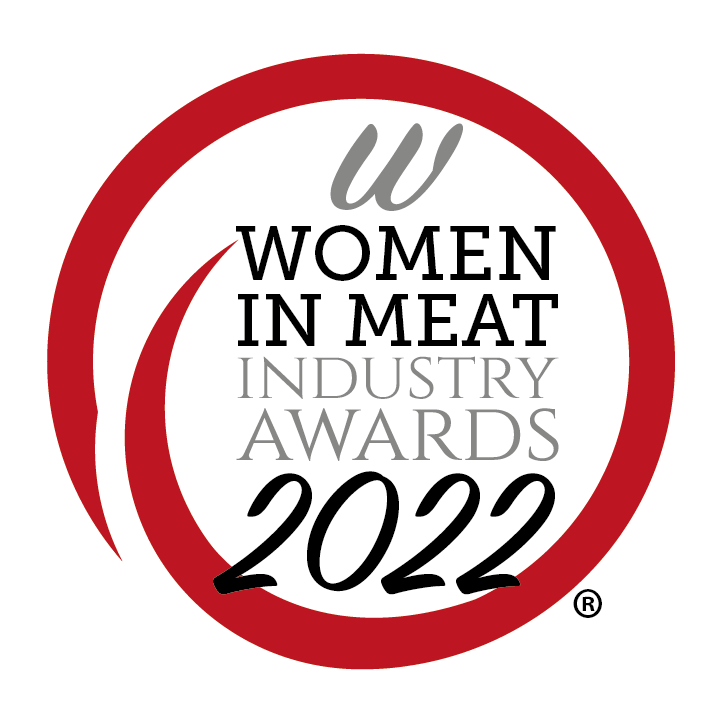 Quick Links:
You can click the links below to navigate to see the shortlisted nominees in each of the awards categories.
Meat Businesswoman Award – Independent Retailing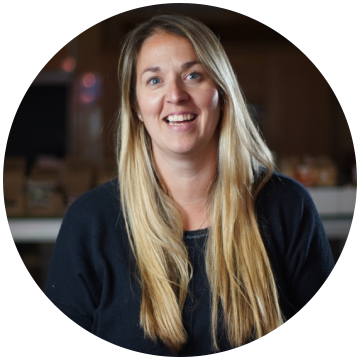 Kathryn Meadows
Owner and Manager
Nicholson's Butchers
Kathryn has taken the helm at the fourth generation butchers which has a long established reputation for quality. She is described as extremely well qualified and experienced, and has made a tangible impact in a relatively short time. She is an advocate for 'farm to plate' transparency, also delivering and expanding on sustainability in the supply chain to support other local business. As a result, Nicholson's has expanded its offering and is recognised as a shining example of a small independent retailer at the heart of the community.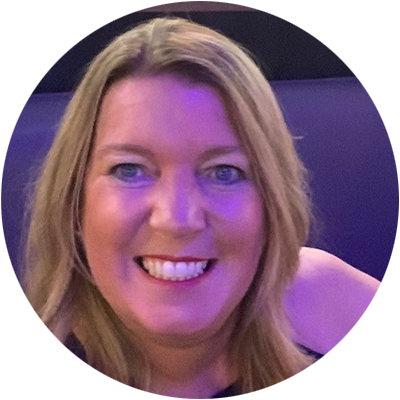 Kirstie Stein
Owner
David Stein Butcher's
As a very young teenager, Kirstie started work on a Saturday in the shop. She then took over from her father to work full-time, doing so for 35 years. Her proposer said: "She is such a joy and so good at promoting local meat and getting people back into the butchers, providing amazing tips on meals to make cooking easier and tasty. She does so much for the community by helping out local committees and her shop is also very much a safe place where her regulars can be found popping in for a coffee and a chat.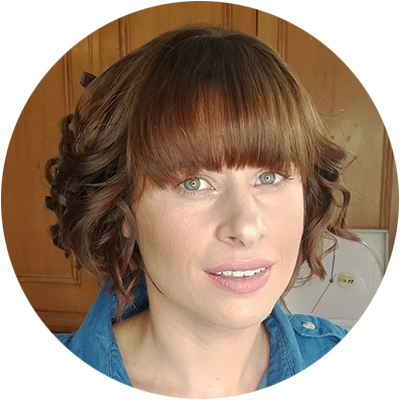 Lisa Wall
Kitchen Production Manager
Alderson Butchers
Lisa started with the business in 2002 at 18 years old as a pot washer. Since then, she has developed the team from two part-timers to a team of six, and expanded into the next door premises to accommodate the growing business needs. Lisa has been responsible for a huge business growth in the cooked ready meals and pies department, recently winning two British pie awards earlier in 2022. Lisa has also worked relentlessly throughout the pandemic and even delivered a Christmas dinner to an elderly regular on Christmas Day.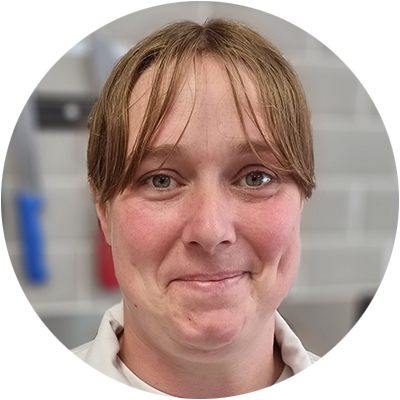 Michelle Holsey
 Butcher / Co-proprietor
Butcher's Block Bromsgrove
Michelle has worked in the industry for around 25 years. She is described as a super hard working person and as being fantastic with customers and at what she does. Nothing is too much trouble and she caters for everybody's needs. In one of several nominations received, a proposer commented: "Michelle creates a warm and friendly environment in her lovely shop as well as making sure her customers are always looked after with the best quality meat."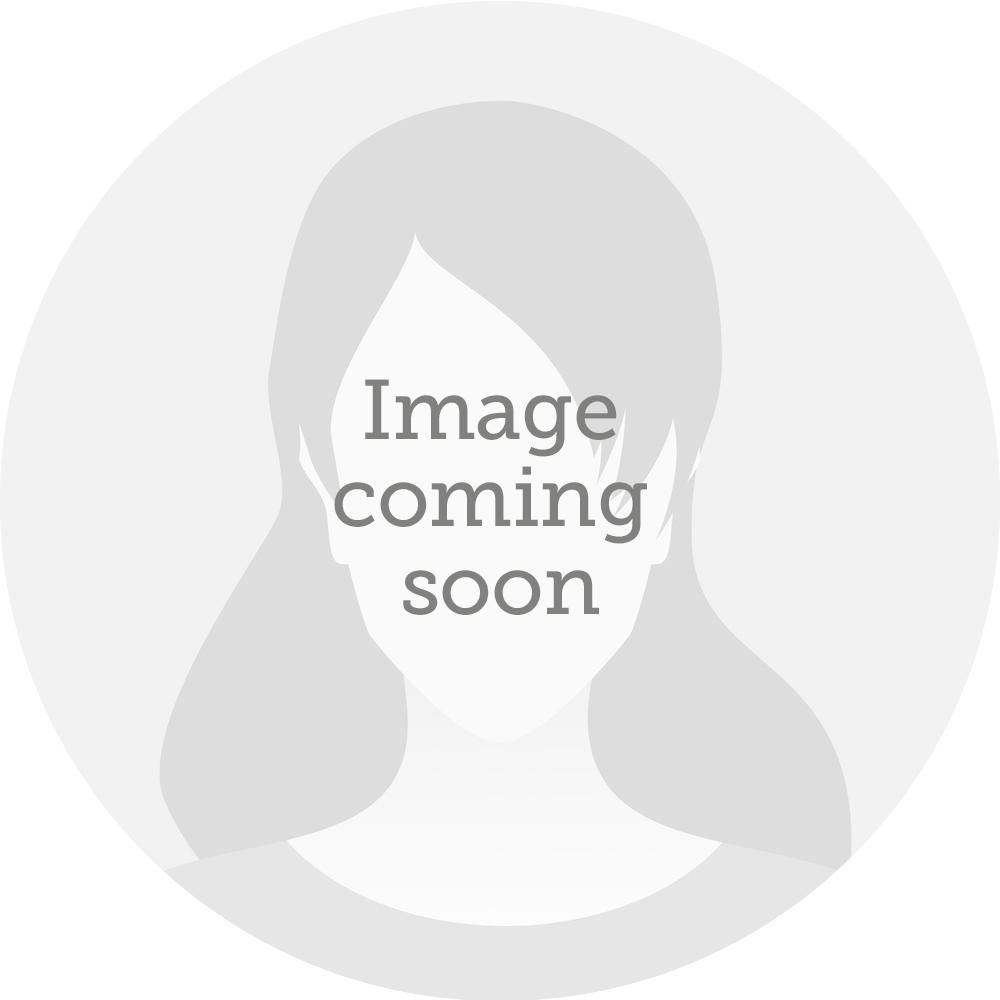 Helen Downey
Butcher
Downey's at SuperValue
Helen is a tireless employee who consistently demonstrates high standards of food service. She not only meets but exceeds the food service standards for her employer and, as a result, there is an increased level of repeat customers. Many of these ask specifically for Helen at the butcher's counter and Helen will suggest products based on her product knowledge and her customers' needs and likes. She has a keen interest in growing the product base in the butcher's department and is valued as a true asset to the business.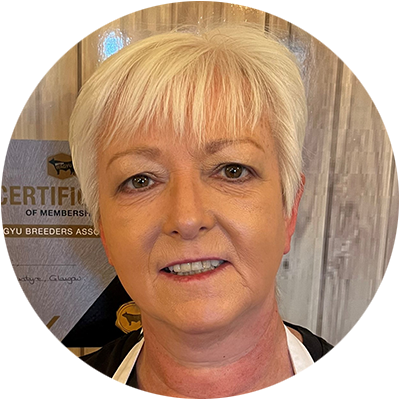 Linda Smellie
Manager Greenhall Country Farm Shop Linda is the manager in what is described as a unique farm shop selling local produce and their own home-reared Wagyu beef. The business is based at a QMS-approved farm specialising in Scottish produce, where all the Wagyu beef is sold in the shop and adjoining County Café. An active member of the meat industry, Linda is involved with the Scotch Butchers Club, British Wagyu Breeders Association and the Australian Wagyu Association (AWA). Passionate about helping others get started within the industry, the company has recently reared two young bulls, both DNA-tested and registered with AWA, that were sold on to a young farmer.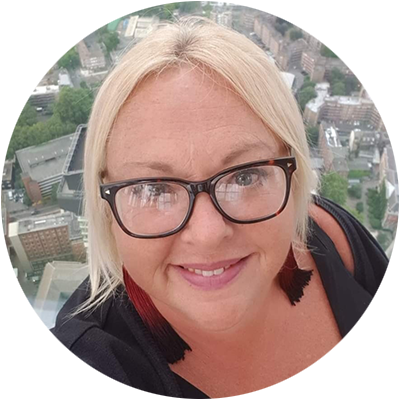 Karen Stewart
Craft Butcher / Shop Manager
Bridget B's Butchery
According to proposers, Karen has done it all: from starting as a nanny, to working in an office, to then transitioning into the butchery world, Karen has excelled at value added products and learned from last year's category winner Bridget Borlase, as well as Irish international award-winning butcher Keith Walsh. She now runs one of Bridget B's stores and is known for incredible customer service and dedication. She helps customers with all aspects including cooking and organising home delivery. Described as a joy to work with, Karen is regarded a natural, who puts so much effort and love into her work.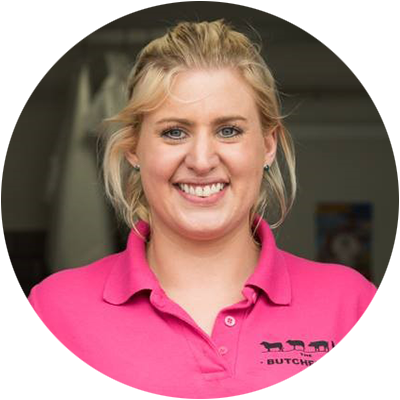 Rachel Edmonds
Director
The Butcheress
Rachel is fully involved with what is described as a great retail shop also offering an excellent home delivery service. Also cited is fantastic customer engagement and marketing. Demonstrating her expertise in both quality meat cuts and current consumer demand,  Rachel hand selects all of the meat the business sells to ensure that it offers customers the best quality products, sourced locally and throughout the UK.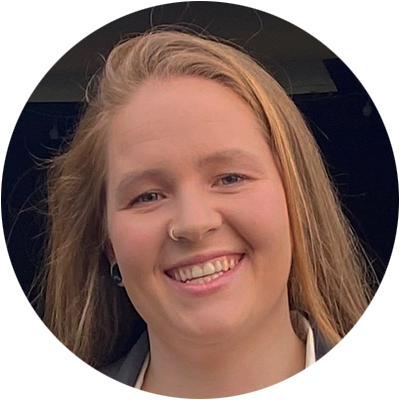 Anna Howes
Butchers apprentice
Vale and Hills Family Butchers
Anna has been nominated as a fantastic apprentice. Her butchery skills are described as brilliant, which she has achieved after such a short time in the industry. Her trainer believes she will have a long and great career in the field. Anna attended a leading butchery residential course, where she was reported as being a fabulous spirit, keeping the vibes up and ensuring all the apprentices were working effectively together. She brings the same attitude to her work, which contributes to making the butchery at the Vale and Hills a great butchery business.
Megan Land
Butcher
Denstone Hall Farm Shop
Megan comes from a farming family where women play an important part in the day-to-day work. She has used this work ethic to progress in butchery and is passionate about her work. Megan has worked for Denstone Hall farm shop for around three years. She started as a counter assistant where she made a huge impression on her colleagues. After a few months she was placed on a Level 2 apprenticeship, which she completed in under 18 months and passed with excellence. One proposer said: "Megan absolutely smashed it through the pandemic and showed us how to pull together in hard times and to meet the needs of customers through Covid – really supporting those who felt vulnerable."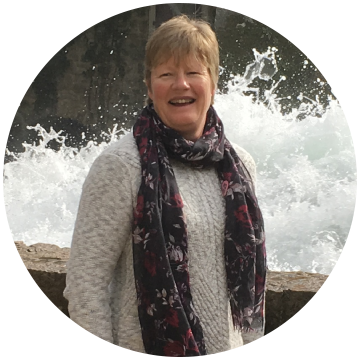 Sally Lugg
Owner and Manager
Primrose Herd
Primrose Herd is a family business which has been supplying the finest Cornish pork to retail customers and the hospitality trade since 2000. In 2021, Primrose Herd expanded to a new site to keep up with demand. The expansion was overseen by Sally Lugg, an award-winning farmer and business leader, who has grown the family operation from just two pigs to the nationally-renowned producer of quality pork it is today. Despite a challenging climate, the business is flourishing with Sally at the helm.
Meat Businesswoman Award – Multiple Retailing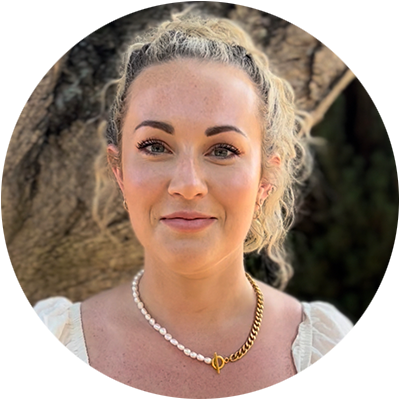 Ellie Wotherspoon
Agricultural Manager – Pigs
Tesco
Ellie's drive for her role and her focus on supplier engagement has remained constant despite the exceptionally challenging times experienced by the industry. She adopts a data and research led approach to decision making and brings a practical skillset to promoting collaborative responses to key issues, including animal welfare and sustainable farming practices. Ellie is always seeking to expand her knowledge base and, coupled with a 'can do' attitude, has proven herself a real asset to the industry.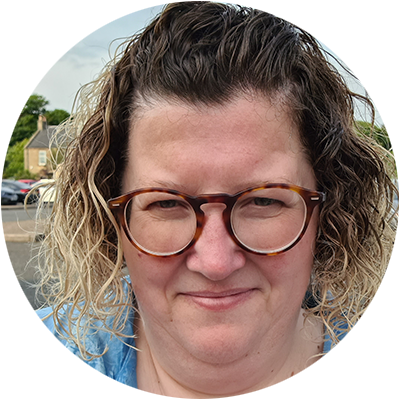 Suzanne Coombes
Senior Manager – Quality and Technical
Asda
Suzanne's proposer said: "We at Asda are so proud of Suzanne who leads the meat team with drive and determination. Ensuring the supply of safe, wholesome and high-quality meat to our 18 million weekly customers, she works tirelessly with her team in a challenging but friendly manner. Suzanne's attention to detail is enviable and during the last 12 months she has driven major changes in our business and has never failed to deliver. For us Suzanne really is one in a million."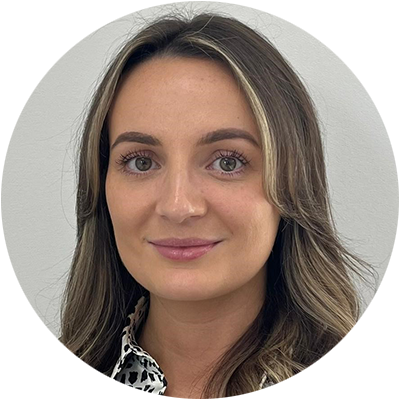 Olivia Morris
Category Controller – Commercial
ABP UK
ABP say that Olivia is fantastic at what she does. Her passion and knowledge for the sector and trends within it are insightful. She's a natural presenter and tailors her presentations based on the audience's understanding. She is a supportive colleague who invests time and energy in helping others; if she doesn't know, she'll find out. Her patience and encouragement are second to none and make her a great teammate. She is a positive energy within the team, and everyone thoroughly enjoys working with her.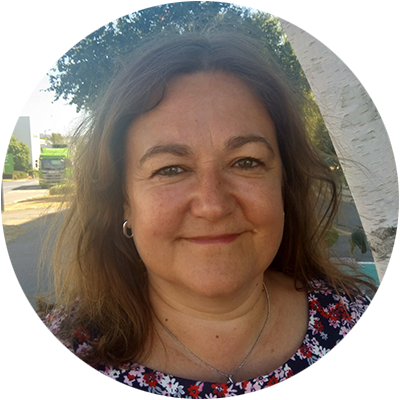 Gaynor Stokes
Category Technical Manager
Waitrose & Partners
Gaynor has worked at Waitrose for 18 years and currently is the Category Technical Manager for Meat, Poultry, Fish, Dairy and Eggs. With her long career across multiple categories, she has established strong relationships with suppliers built on trust plus a pragmatic approach, whilst maintaining an expectation of the highest standards aligned to Waitrose values. Always approachable and available, she has been a stable presence during the Waitrose technical restructure, supporting suppliers and colleagues throughout.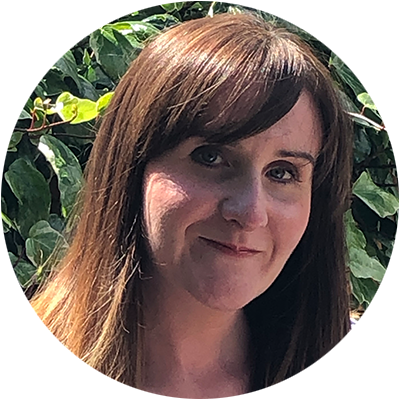 Tricia Sykes
Senior Manager – Head of Technical
Asda (International Procurement and Logistics)
Tricia is the shining light of Asda, responsible for food safety and technical for cooked meat, bacon and gammon. Her laser-like focus on quality has been instrumental in maintaining the high quality Asda customers have become accustomed to. She takes a great interest in the development of her team and leads the female mentoring circles, and is always approachable. Tricia ensures the customer is at the forefront of everything she does, a born leader and the perfect example of how to excel.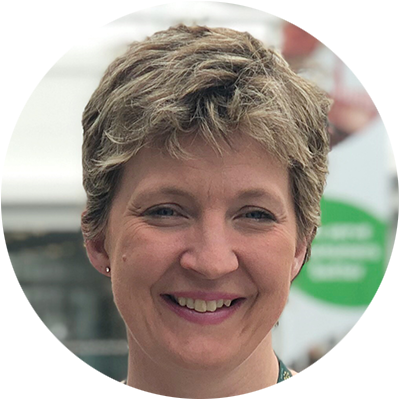 Sophie Throup
Head of Corporate Services – Agriculture
Morrisons Supermarkets Limited
Sophie is leading the Morrisons Net Zero Agriculture programme, which is a multifaceted industry leading approach to improving the sustainability of its supply chain. Over the last 12 months this has included the launch of the first school of sustainable farming in the UK in what is described as "a world first partnership" between Morrisons, Harper Adams, McDonalds and the NFU. She has also launched 'tree advisors' to help farmers plant trees in the right place, and a support scheme to help farmers achieve net zero by 2030.
Meat Businesswoman Award – Poultry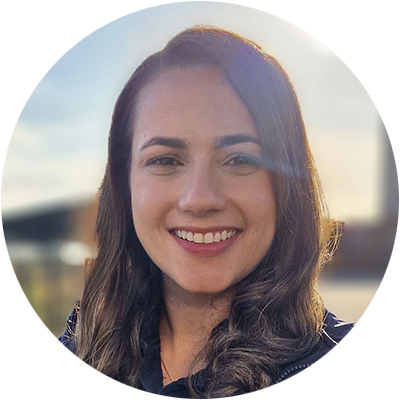 Katia Feliz
Area Manager
Moy Park
Katia's nomination revealed that she has invested a great deal of her time into guiding the new placement students in the right direction. She goes above and beyond to make sure that students are being treated equally and fairly, and are getting the most out of their year with the company. She pushes them to achieve their potential – even if it means taking time out of her day to do so.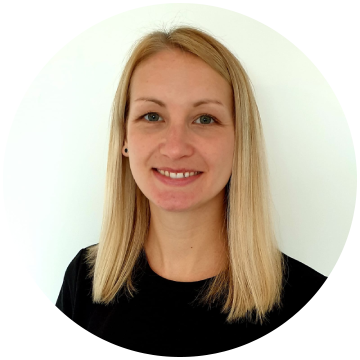 Jenna Rymer
Category Technologist – Poultry
Asda
Jenna has championed the poultry category at Asda through what has been an unprecedented 12 months for both the industry and the retailer, leading the Asda own label reset across primal poultry and also benchmarking products to understand where the business should make the right quality investments. Jenna then went straight out of that project to manage the issues that trading for Christmas can bring, with the added complexities this year of the worst avian influenza season in history, and the ramifications of post-Brexit trade.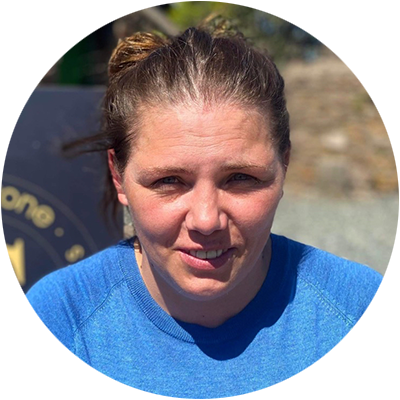 Laura Fibiga
Factory Manager
Capestone Organic Poultry Limited
Leaving school in Latvia aged 19, Laura moved to the UK in 2016 and began work as a Factory Operative. Commitment led her to becoming one of the Company's youngest ever supervisors in 2019, where she led a multi-lingual team and mastered all the operational activities, leading on to her further promotion in 2021 as Assistant Factory Manager. Following a company takeover that same year she earned the respect of the new owners who subsequently promoted her to Factory Manager in 2022, and all forecasts are that her journey is not over yet!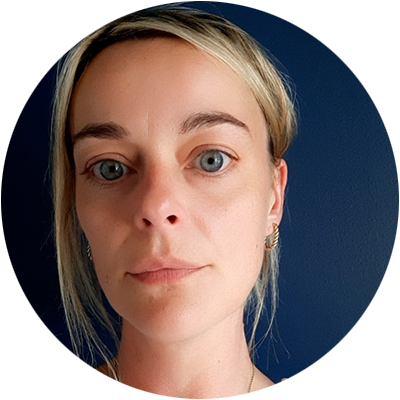 Aoife O'Donnell
Buyer
Sysco Ireland
Aoife has shown great patience and innovation in her role as buyer of fresh poultry. She works closely with all suppliers to meet the challenges across the supply chain head on. Engaging with the sales team, she provides up-to-date market insights and solutions for both the sales teams and their customers. Known for her leadership through long hours she offers innovative ideas to help overcome supply chain challenges and to cope with inflation that has affected the poultry sector.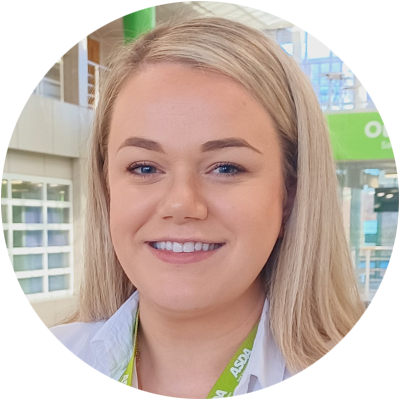 Nicola Herron
Category Technical Manager – Poultry
Asda
Nicola joined Asda earlier in the year and already is one to watch – making a difference to her category. The ultimate team player, always willing to get stuck in and support. Nicola really had to hit the ground running given all that the business wanted to achieve this year and her narrative confirms she has absolutely done that. Taking everything in her stride, she has already faced a range of challenges given the times we are operating in. Nicola always puts the customer 1st and challenges everyone to drive the company forward.
Meat Businesswoman Award – Foodservice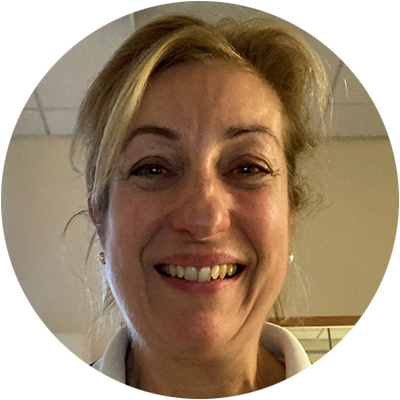 Churri Barton
Farmer / Producer / Marketing
Duntisbourne Beef
This enthusiastic nomination follows Churri's "brilliant lockdown farming posts." Also for producing superb beef alongside her husband David Barton, which is marketed and sold from the farm gate at affordable prices for all to enjoy. Her unwavering kindness, enthusiasm, positivity and support within the Gloucestershire community is much valued, be it farming or in her role with the NHS.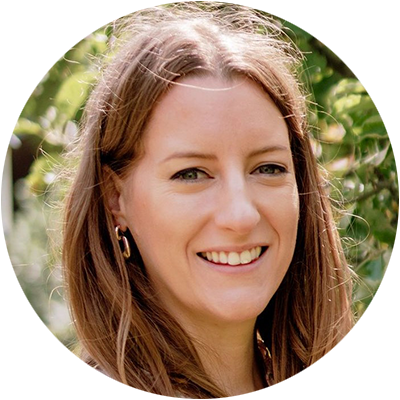 Tracy Charlton
Site Director, Ruskington
Pilgrim's UK
Tracy is driven to develop her knowledge of all aspects of the business. She is a committed hard working individual that never gives up. Tracy embodies the Pilgrim's values and the company says she excels in ownership and determination, but at the same time has great discipline in everything she turns her hand to. She is never slow to give something new a go, and is not afraid of the unknown. She is described as a role model for those that report to her and someone who commands respect.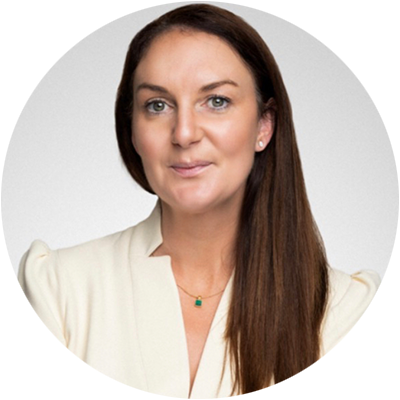 Joanne Cunningham
Category Manager Fresh Meat
Sysco Ireland
Joanne constantly engages with suppliers and the Sysco sales team to ensure that Sysco Ireland has the highest quality product. She is very passionate about supporting Irish produce and constantly tries to help niche or artisan suppliers establish their business. This passion can also be seen in her drive to offer sustainable products within her category. Joanne also acts as a mentor to colleagues and she is very approachable, while also helping everyone develop and grow. A real team player.
Helen Davies
Managing Director
Woburn Country Foods Ltd
Awesome customer service is the message from one of Helen's proposers. Helen worked tirelessly through the pandemic, altering all work practices over the first weekend of lockdown, so when her team returned on the Monday everyone had a safe working environment. She altered the whole set up of the business to move from food service to internet and retail sales to keep the business afloat while restaurants were closed. This enabled the company to retain all staff and all suppliers, so the business was ready for the reopening of its core catering trade. Her hard work not only allowed the business to survive the pandemic but to thrive.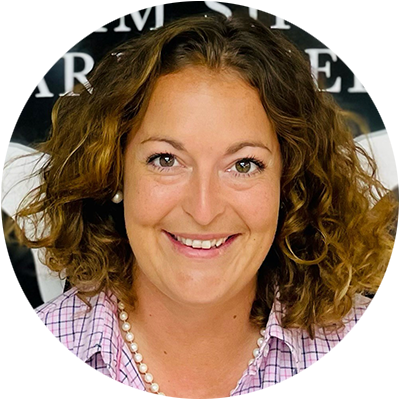 Ella Doherty
Co-owner
E&G Butchery and Farm Shop
Ella has set up a locally sourced butchery with her husband. They also have a farm shop and have taken over a herd of fallow deer. She is described by her proposer as someone who works extremely hard, and is an individual who always has a smile on her face.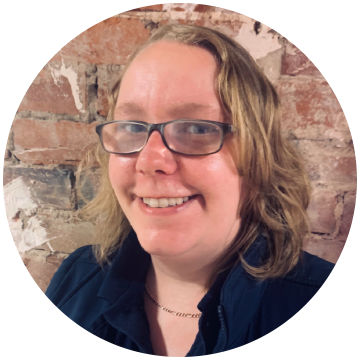 Michelle Kennedy
Chief Operating Officer
Farmison & Co
Joining Farmison & Co as one of only four employees, she is now Chief Operating Officer with 90 employees. She mentors the team to drive passion for the business at all levels, creating a positive culture and implements improvements by upskilling, using her vast experience. Working seven days a week during the pandemic, she ensured the huge increase in orders for home delivery were fulfilled in lockdown. She implemented a bespoke internal system for traceability and fulfilment and also introduced a compliant Food Safety Management system.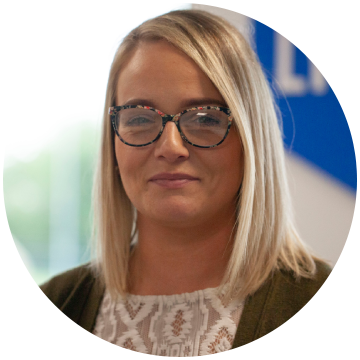 Danielle Henry
Causeway Prime Manager
Lynas Foodservice
This is Danielle's third time being entered for this prestigious award, which in it's own right signifies the hard work, consistency and determination that she has demonstrated towards her role. Over the last year, Danielle has quickly progressed into the management for Causeway Prime overseeing the business. Someone who is described as a pleasure to work with every day, her proposer commented: "I am sure I can speak on behalf of everyone that Danielle definitely deserves to win this time around."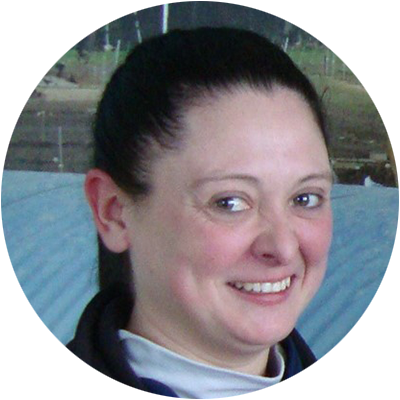 Tara Ellwood
Shift Manager
Pilgrim's Pride Kings Lynn
Tara has excelled and delivered on a number of improvement projects. She is willing to go the extra mile both professionally and personally and has achieved a Level 3 Supervisor in her own time. Tara's energy is considered second to none and her team has developed and thrived in this environment. She is always fully committed to safety and quality, and ensures the actions and plans she has committed to are delivered on time, and in full. Tara will challenge constructively, but is always thinking about ways to improve her shift and her personal performance.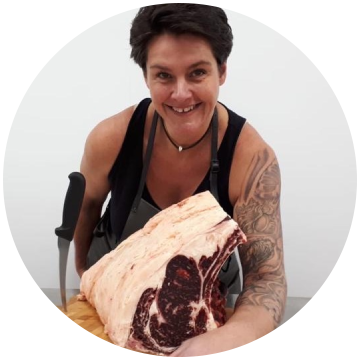 Rachel Godwin
Company Director and Owner
Alternative Meats
 Rachel is a craft butcher who knows her trade inside and out. She has her own business selling to celebrity chefs as well as many customers both in the UK and abroad. All the meat she deals with is locally sourced and organically produced. Her meat suppliers are also all based in the UK. One proposer commented: "To nominate Rachel is a no brainer. She's brilliant at what she does running an extremely successful business. In my view there is none better."
Meat Businesswoman Award – Manufacturing/Processing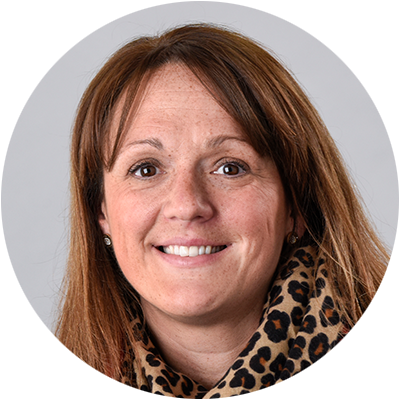 Zoe Bruce
Customer Director – Co-op
Pilgrim's UK
Zoe is nominated as an excellent leader and as a credit to the Pilgrim's business. She is very well respected within the Coop at all levels of its business. Not only does she lead the Co-op team, but has also been a key figure in many group wide projects. Zoe is driven to do the best for both Pilgrim's and the Co-op, and will always find a way to deliver what is required.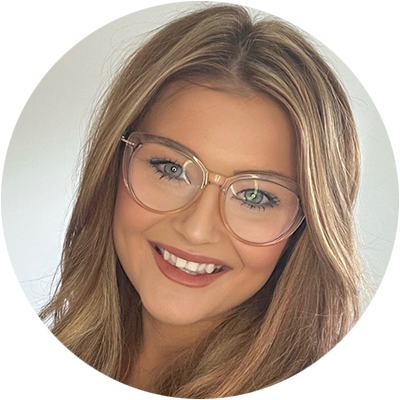 Kealey Burbidge
People and Culture Manager Hilton Foods & Hilton Seafood
Kealey plays a key role in the culture of Hilton Foods, with a strong focus on strategy and supporting team members. She has worked across a number of complex projects and is respected and highly valued by all her colleagues. The nomination recommended Kealey as someone who is both a role model for others in the industry and as an incredibly talented businesswoman. The narrative commented: "Having worked with her in the past I believe her hard work, dedication and focus should be recognised and celebrated."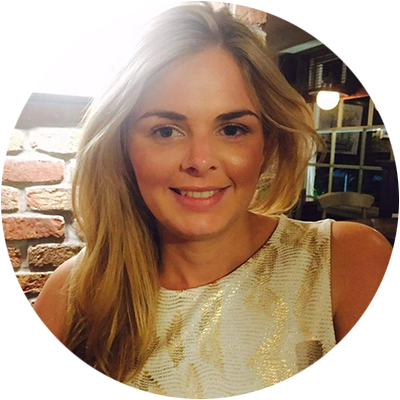 Sophie Jarrett
Sales Manager Alec Jarett Limited
Sophie has worked in the family business since she finished her university course, where she gained a degree in business management. Sophie initially started off in the production departments so she could fully understand how all processes operate and how the finished products were produced, ready for despatch to customers. Over 11 years she has gained excellent working relationships with her work colleagues and customers, gaining much knowledge and expertise.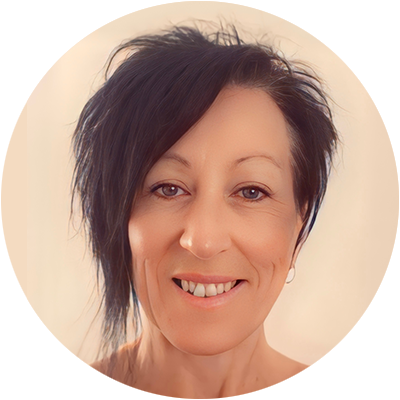 Cathy Burns-Sweeney
Planning Manager
Danish Crown UK
With 25 years' experience in the meat industry, Cathy started as an operator and has since developed a successful career as a planning manager (and an affectionate nickname – 'The Meat Girl'). Cathy's roles have involved working across numerous projects, business facets and categories, always upholding high customer standards, building relationships, and mentoring colleagues along the way. Cathy is highly valued as an asset to Danish Crown and the industry, with an unrivalled resilience and passion for her work.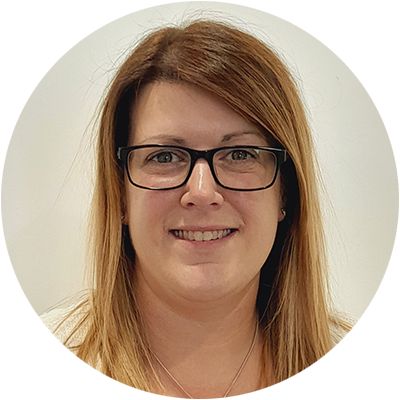 Sarah Burt
Assistant Technical Manager
ABP UK
Sarah has been with the ABP business for over 10 years and her dedication and passion have motivated all the technical graduates and undergraduates being trained on site. She also covers for the technical manager revealing a wide knowledge and passion for food safety and compliance. She goes above and beyond expectations to deliver targets and help all the teams across the business. One proposer said: "Since I joined the technical department in 2020 Sarah has always helped me and supported me. She is excellent in her job."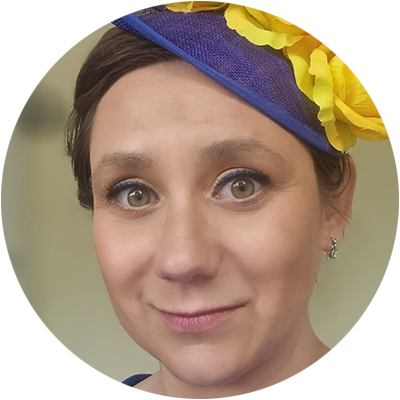 Malgorzata Fudge
Livestock buyer
Alec Jarrett Ltd
Alec Jarrett is a family owned business between Bristol and Bath. The main activity is meat processing, supplying a wide range of quality meat products to all sectors of the retailing, catering and manufacturing industry. Malgorzata (Gosia) is nominated as an outstanding buyer who always goes the extra mile to meet the needs of the business and its livestock producers. She is always looking to educate young people and always ready to help her colleagues and associates.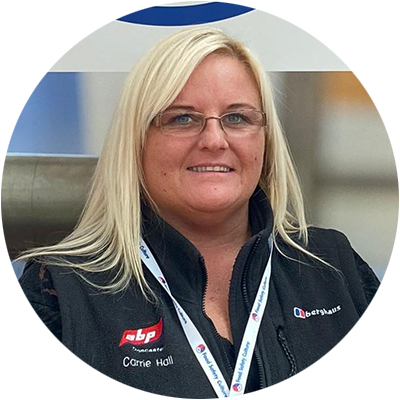 Carrie Hall
Retail Factory Manager
ABP UK
Carrie is passionate about quality and works tirelessly to ensure high quality for the two million packs of beef supplied to Asda every week. Described as a natural leader, colleagues confirm she instils confidence in her team to deliver. Her 'can do' attitude is refreshing in this demanding industry, says her proposer, and she is not afraid of hard work. Carrie can often be found on the shop floor where she takes great satisfaction in the development of her team.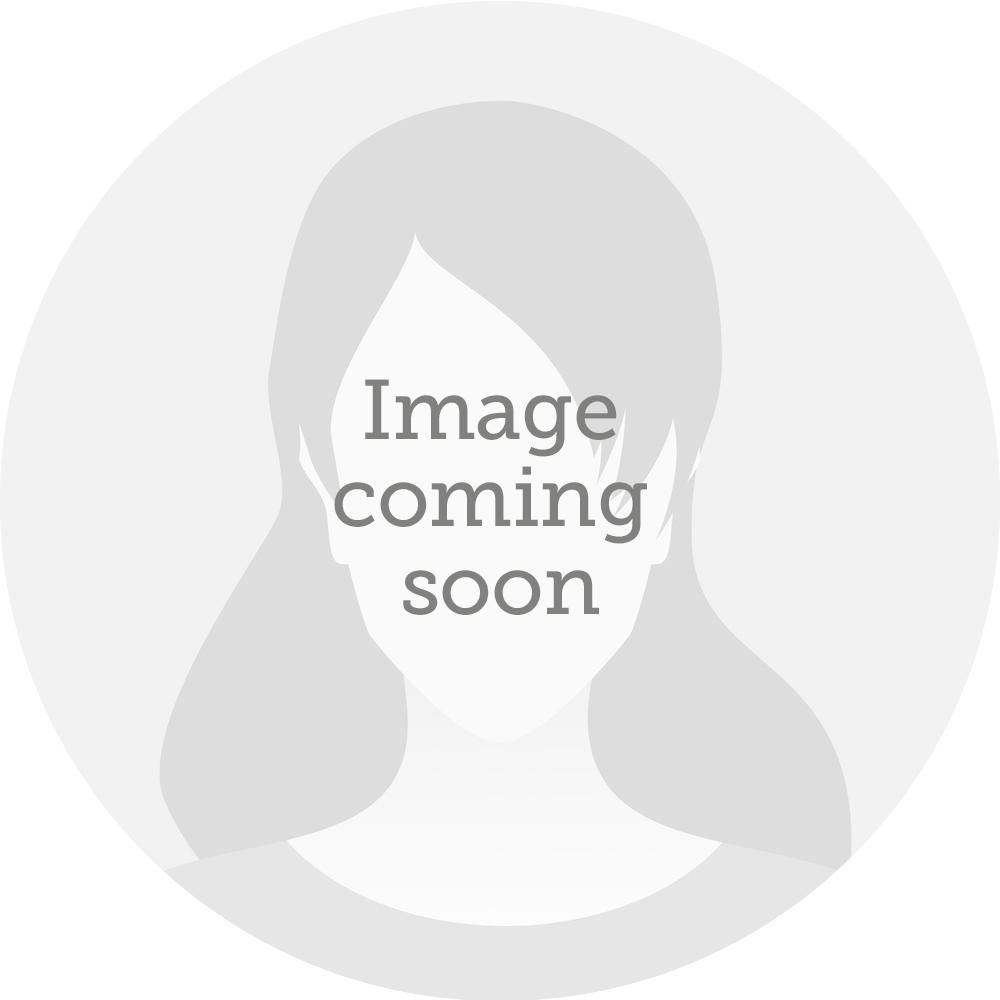 Jessica Higgins
Co-founder
Take Stock Foods Ltd
Jessica launched Take Stock Bone Broth during lockdown in 2020. With no prior experience in the Food and Beverage industry, but with unending determination and belief in her product and the importance of sustainability and responsible sourcing, she has brought the nutritional benefits and convenience of a natural but ambient bone broth to the UK consumer market with incredible success.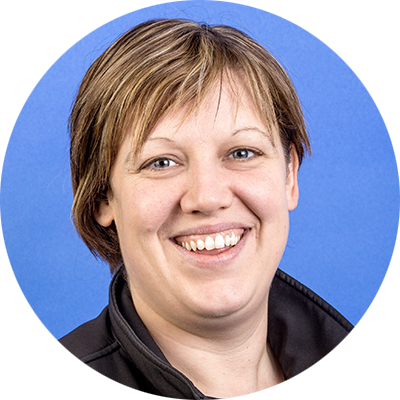 Sarah Howell
Production Manager
ABP UK
Sarah is a strong individual with fantastic knowledge in her role. She is, and has been, a mentor to upcoming new young managers / graduates, which have gone on to do very well in the meat industry. Sarah is also very helpful and supportive if people have problems or challenges. Sarah is put forward as the type of person who will always go out of her way and offer help to whoever needs it.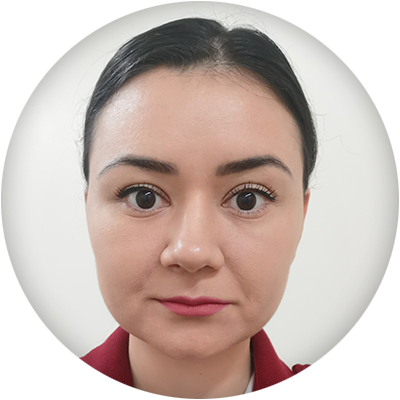 Ioana Insuratelu
Technical Manager Assistant
Aubrey Allen
Aubrey Allen report that Ioana is a great asset to the company because of her brilliant skills and experience in this sector and has lots of knowledge. Ioana has made a real difference in the industry where she works now. She is described as being very good at her job and very passionate about the meat industry. She is also a very motivated, ambitious person, and extremely keen to learn and grow still more. In short, a vital contributor to both Aubrey Allen and this meat industry sector.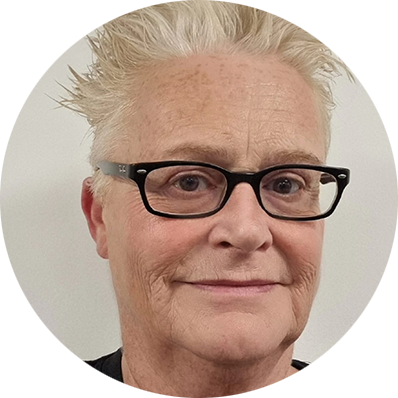 Michelle Low
Senior Technical Manager Morrisons Supermarkets Limited
Ensuring the safety, legality, quality and welfare at this abattoir where Michelle works is a challenge with a throughput of 1,875 cattle and 2,500 pigs per week. The passion Michelle puts into the role is described as fantastic. Walking around the site with Michelle, she greets everyone with their name and energy, the small things matter. The day job is delivering export, supply of customers and achieving the highest hygiene, food safety and audits. Rolling out strong covid controls, she has also thrown herself into supporting operations due a senior manager gap.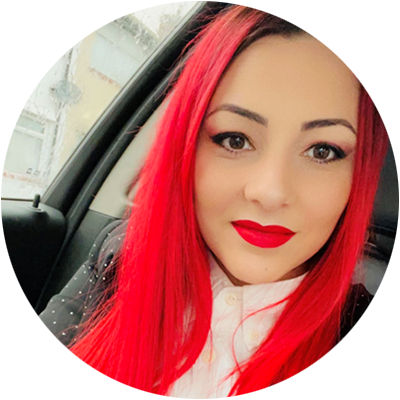 Georgiana Madaras
Technical Manager
Porky Whites Ltd
Georgiana started with the company as a quality assurance assistant with little food manufacturing experience, or UK-based qualifications, but within 3 years has been promoted to technical manager having also gained Food Safety and HACCP qualifications starting at level 2 and recently being awarded level 4. In 12 months she has gone from playing a support role in her first BRCGS audit to carrying out a full audit whilst maintaining the same standard grade. Porky Whites say she is a shining star!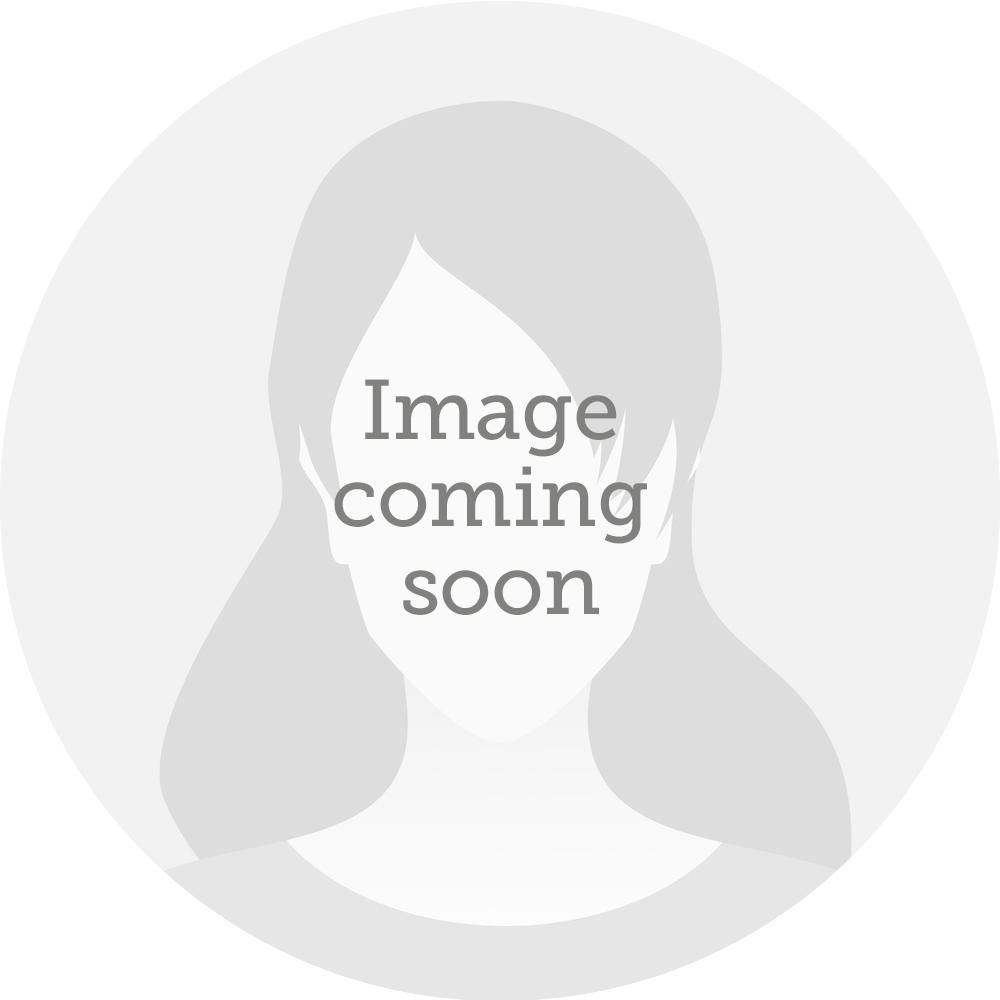 Dawn Thompson
Transport Manager Alec Jarrett Ltd
Alec Jarrett operate an abattoir and boning hall producing a range of products to meet a wide range of customer requirements to all sectors of retail, catering and manufacturing in UK and Europe. Transport manager Dawn is described by her proposer as a fantastic custodian for the meat manufacturing and transport industry, and is also a credit to the company.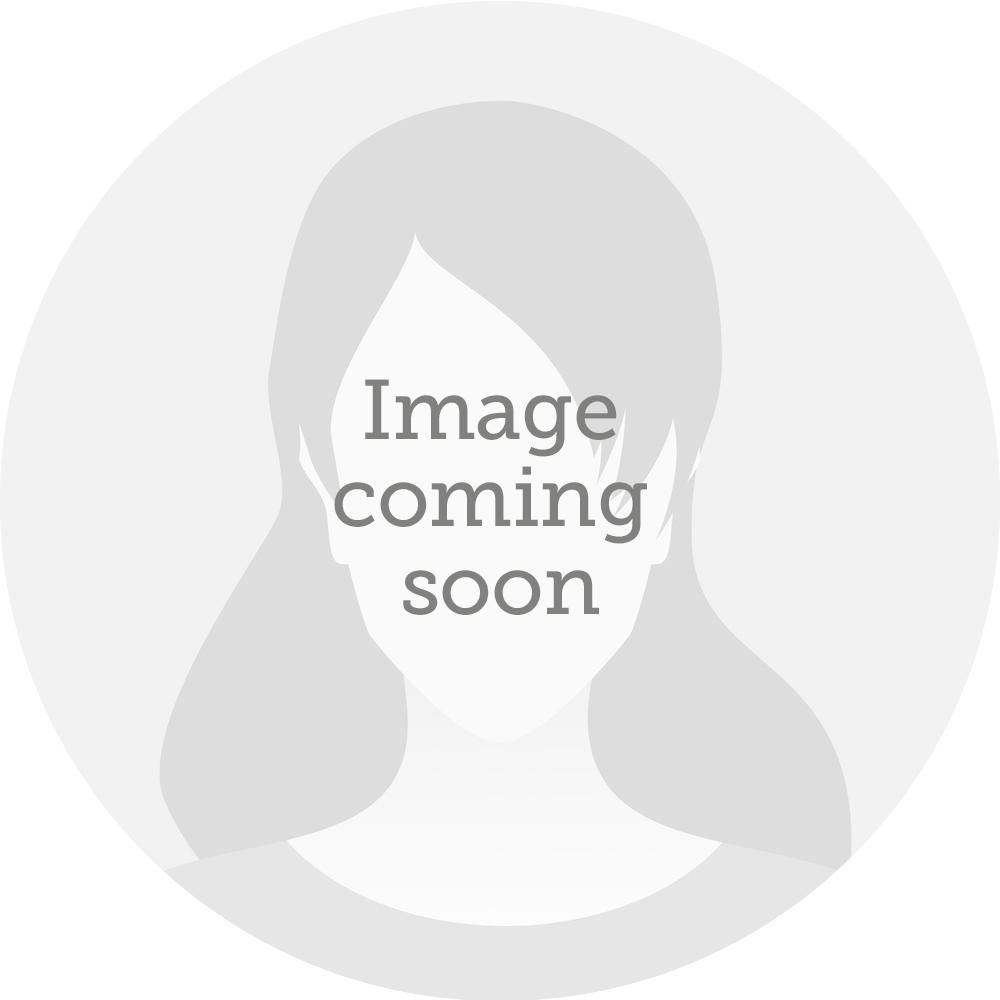 Kerry Twigg
Technical Director
Danish Crown UK
With a career of 25 years, Kerry really understands the ethos of farm to fork. Kerry actually started her career as a pig farm manager, then becoming a butcher and later moving into a technical role. Kerry's numerous qualifications support her high level of understanding and commitment to food quality and safety standards. She works tirelessly to raise the bar in the industry, whilst training and supporting colleagues, sharing her vast knowledge, to help deliver optimum standard products to the company's customers.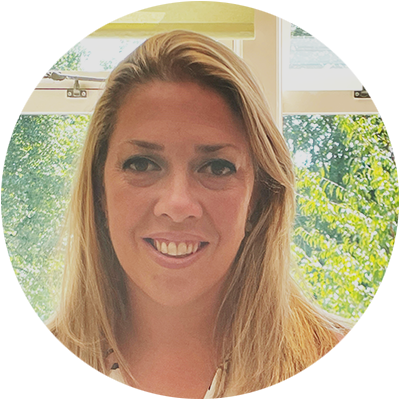 Helen Webb
Technical Manager, Agriculture
Pilgrim's UK
Helen never fails to support the wider team and share her industry expertise and knowledge. Helen is passionate about the industry and throughout challenging times has never failed to remain resilient and supportive. Helen lives by the business values of Pilgrim's UK, she is always approachable and available, takes ownership and is sincere. She also has very strong technical knowledge and in particular on raw materials. Given the challenging market of today, her guidance has been and remains highly valuable.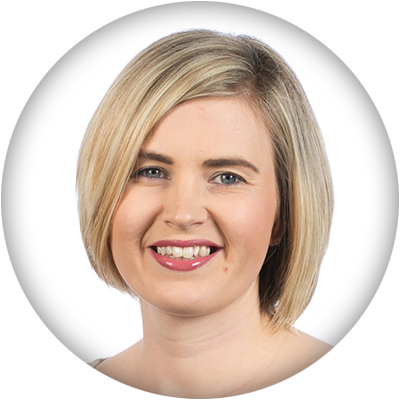 Elaine Willis
Retail Operations Director Linden Foods
Elaine is an example of a dynamic, entrepreneurial individual who has demonstrated inspiring leadership combined with a mindset for business growth. Arguably one of the younger female directors of such a large business in Northern Ireland, Elaine's progression is testament to her commitment for innovation, excellence and a genuine care for a large team of people. Elaine's business success is evident from the results she produces. Whilst undisputedly commercially focused, Elaine still operates and leads effectively.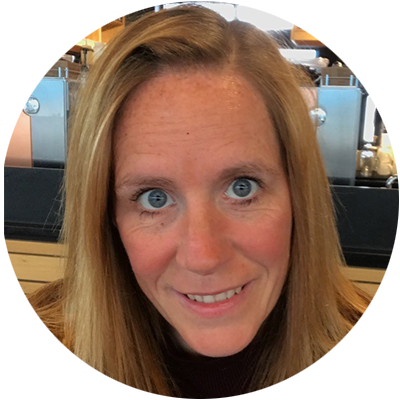 Amy Witham
Site Director
Karro Food Group / Sofina Foods
Amy is a leader who has a hands on approach. Proposed as someone who has an amazing knowledge of the manufacturing industry she has over 15 years of experience at a senior level. Amy also has passion and enthusiasm to strive for the best. Her approach to the workplace and her team is described as inspiring. She is always supporting, guiding and coaching colleagues in aiming to deliver the best product and to strive to be industry leaders. Colleagues and team members all have great respect for Amy, known as a 'one of a kind' role model within the industry.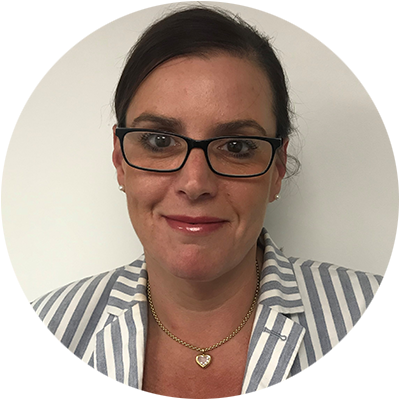 Francesca (Fran) Wyatt
Managing Director Porky Whites Ltd
Recently becoming a Liveryman with the Worshipful Company of Butchers, Fran is dedicated to the meat and food industry and very enthusiastic about her business. Fran joined her father Graham making award-winning sausages at only 17, initially starting in production. Embracing all aspects of the business, Fran learned butchery at their shop in Horsham, before returning to the factory. Today Fran wears many hats in her role at Porky Whites, from new product development to sales and marketing, plus account managing several of the company's supermarket contracts.
Meat Businesswoman Award – Craft Butchery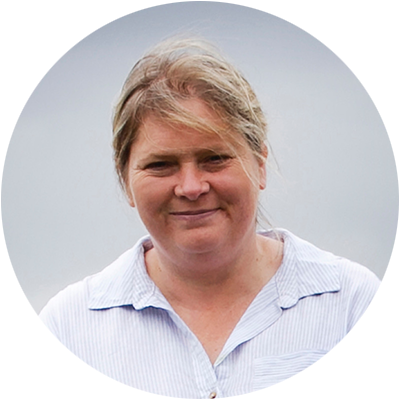 Bridget Borlase
Owner / Director
Bridget B's Butchery
Bridget is put forward in this category, being described as 'the best there is.' Her proposer confirms that she works incredibly hard and puts everything into her enterprise, always using her skills with new ideas. She is very enterprising and encouraging, and always aware of her customers' requirements.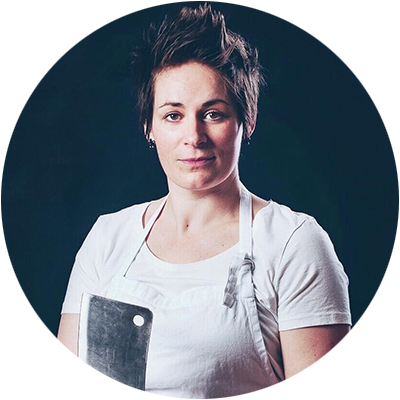 Elyse Chatterton
Butcher
Popowich Meat Company
Elyse is recognised as an incredible butcher and her proposal confirms that "she can cut and tie better than most anyone I've known in the industry." She is a team member on the World Butchery Challenge Team Canada, and described as a key cog in the team's machinery.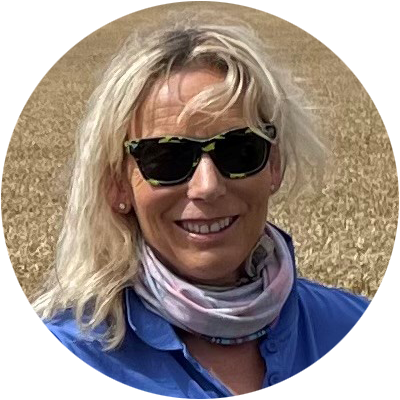 Louise Forsyth
Buyer Forsyths of Peebles
Louise is heavily involved in the day to day running of the family business and has judged various events up and down the country. She is often spotted in livestock markets purchasing the best of Scottish beef. As well as her work in the business, Louise is a great ambassador for the industry and is involved in educating consumers and the next generation about the farm to fork journey.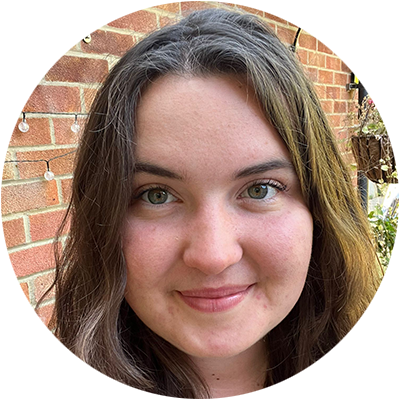 Harriet Gibbs
Butcher
Grooms Farm Shop
Harriet joined Grooms during the pandemic where she was thrown into the deep end to help with the increase in custom. She very quickly became a critical part of the team where she has picked up the butchery part of the job also very quickly. In addition, Harriet has been involved with the farm shop expansion and is reported as being very good at creating a display. Her love, for not only butchery but also cooking, shines through when every week there is another new and exciting product in the window for people to try.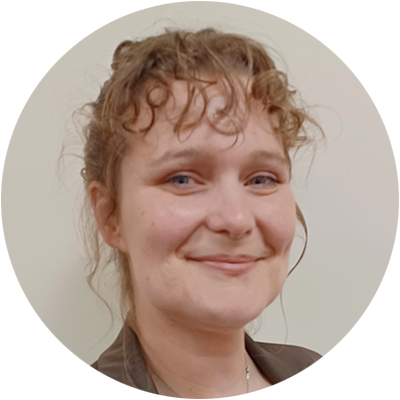 Ewa Lendzion
Skilled Butcher
Dunbia Highland Meats
Ewa Lendzion and her dedication to butchery is considered an enormous asset to Highland Meats. Ewa was the first female to apply when the Butchery Academy was established, completing the course to become a skilled butcher and achieving an SVQ 2 in Meat Skills. With a full time Butchery career and as a full-time single mum, Ewa has continued to be committed to her learning and development and goes above and beyond to learn all aspects of her trade.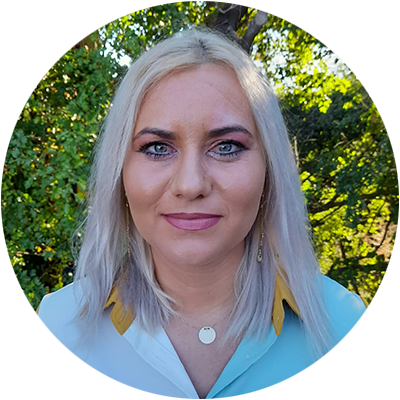 Andreea-Marie Iordache
Experienced Skilled Butcher
ABP UK
Andreea demonstrates passion and drive with a positive attitude and inspires everyone she works with. She started as a trainee and is now a fully skilled butcher due to her hard work and commitment. She embraces every challenge that comes her way, however big or small, and carries them out with great enthusiasm and to an exceptionally high standard. She is a great role model for all inspiring future female butchers to the business and both an ambassador and a real asset to the butchery team at the site and ABP.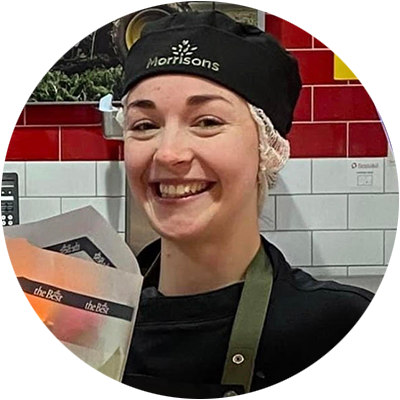 Shania Smith
Market Street Butcher
Morrisons Supermarkets Limited
Shania, like all her cohort, went through her apprenticeship during the pandemic, and whilst she managed an overall pass, Shania actually got a pass with excellence on her Vocational Confidence discussion, the very element that she was least confident on, as she disliked speaking in this type of situation. A real credit to her. Shania is now working on a presentation for a Webinar for Remit, this is about her apprenticeship where she intends to talk about her desire that butchery becomes a genderless industry.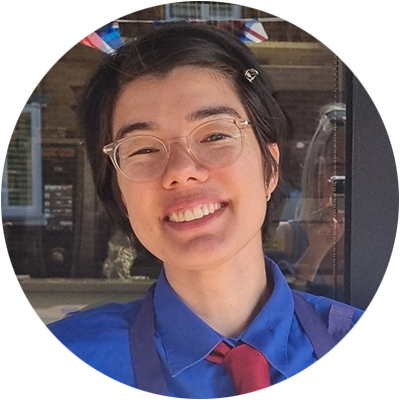 Julia Spencer
Director / Co-Owner
Alderson Butchers
Julia has injected an innovative and creative element to a traditional butcher's shop. She has increased sales by infusing oriental cuisine with more traditional butchers style cuts and is growing the businesses by developing a value added section, whilst at the same time training up two apprentices in this area who are now becoming butchers through the MEAT Ipswich training school. Julia is described as a person who goes above and beyond, sourcing the best ingredients and this success has been reflected in positive customer feedback. Julia manages all this as well as looking after a small toddler, a true example of hard work and effective planning.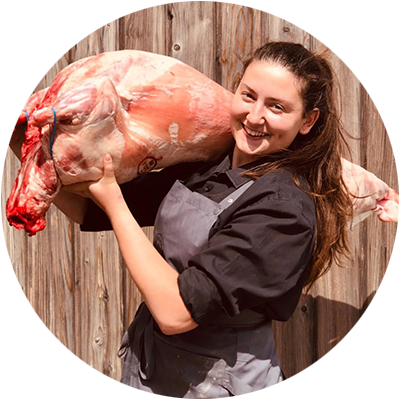 Mia Tamburrini
Butcher
Morgans Butchery
Mia is regarded as a hardworking and dedicated butcher who has worked her way up to the top. She has just sat her Level 3 Advanced Butchery course and is thriving in the industry at an early stage! Her butchery skills and practical abilities are described as fantastic and she is always creating new and exciting things for the counter, taking inspiration from social media and other sources. Her proposer says that Mia has a very bright future in the industry for which she will be a fabulous advocate!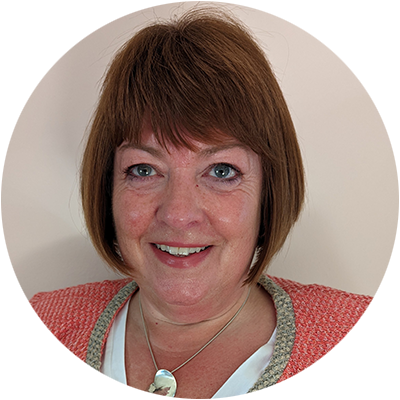 Sarah-Jane Trueman
Co-owner
Johnsons of Thirsk
Sarah-Jane's narrative confirms she is wonderful to her customers and is always coming up with creative ways to sell her meat products. She looks at meat from the customer's perspective catering for individuals' needs as well as families. She always has a range of tasty pre-prepared dishes for those who want the convenience of oven-ready meals that are pure, wholesome and additive-free.
Meat Businesswoman Award – Trade Body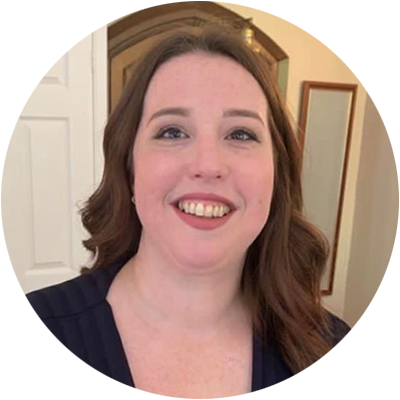 Eleanor O'Brien
Head of Membership & Marketing
National Craft Butchers
Eleanor is the key pin for administration, membership and marketing for the National Craft Butchers, and goes well beyond her own duties. As well as holding executive meetings, she also organises zoom meetings for members, and provides important updates and communicates about new legislation for key areas such as Natasha's Law and other developments affecting retail butchers.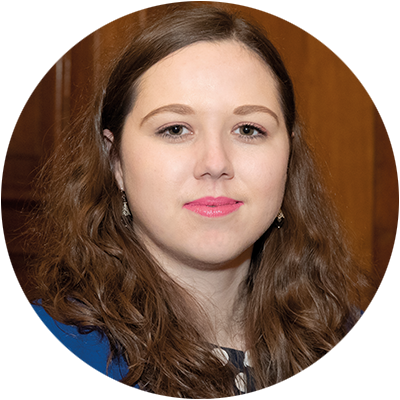 Katie Doherty
Chief Executive Officer
IMTA
Katie originally joined the International Meat Trade Association (IMTA) without any trade knowledge, yet quickly developed a grasp of the industry and a knowledge of the complex world of trade related quotas. A baptism of fire followed with Brexit. Her rapid promotion to CEO occurred at a time of great change and uncertainty due to the Brexit negotiations, which had and continues to have a major impact on IMTA members. She has built a strong reputation and has developed a good team around her, gaining a healthy respect from those she deals with.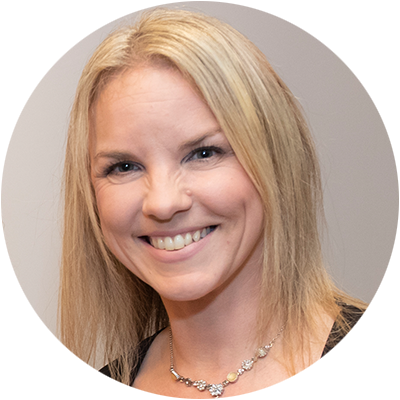 Carla Ashcroft
The Deputy Clerk
The Worshipful Company of Butchers
Carla Ashcroft is the deputy clerk at the Worshipful Company of Butchers, the meat industry livery company, based in the City at Butchers Hall, London. She deals with a great deal of the day to day business for the WCB and is key to organising many events and activities and for facilitating good communication with its membership, and promoting the good name of the livery. Always helpful and friendly, Carla is a highly valued member of the Butchers Hall team and plays an important part in maintaining its long history and relationship with the trade.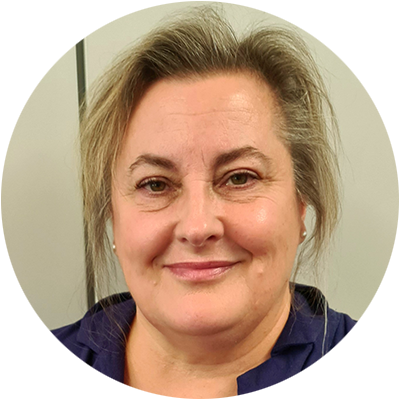 Penny McEntire-Kemp
Office Manager
Provision Trade Federation
The long standing office manager at the Provision Trade Federation is a core member of the team and is relied upon to keep the wheels turning in this important and much admired trade body. One proposer said: "Think PTF and you automatically think Penny McEntire Kemp. She is simply brilliant and someone we all rely on. She deals with enquiries efficiently and in a friendly fashion, and she has given years of loyal service. She is outstanding at her job and in her understanding and knowledge of member needs."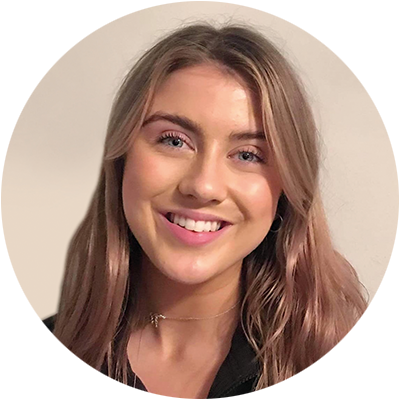 Kerry Maxwell
Communications Officer
British Poultry Council
As communications officer for BPC, Kerry has excelled in developing a constructive and authoritative voice for the trade body through the content she produces for online and print. She doesn't shy away from tough topics, ensuring that a serious challenge of public policy is at the heart of the BPC's social media strategy and her column for Meat Management magazine. It is Kerry's ability to successfully keep pressing issues at the forefront of industry discussion that makes her a worthy finalist in this year's Trade Body category.
Meat Businesswoman Award – industry supplier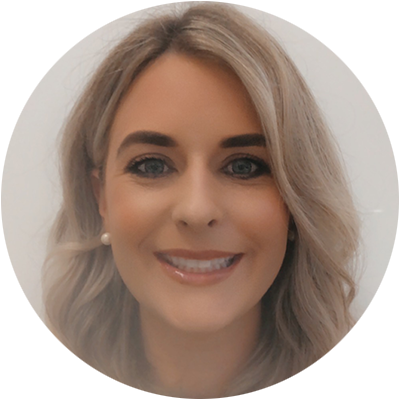 Sarah Boyle
Head of Business
Foods Connected
Sarah joined Foods Connected two years ago, bringing a wealth of meat industry experience and expertise. This has proven invaluable in delivering practical, useful data capture solutions for customers. Sarah's involvement is pivotal to generating meaningful insight that drives customer performance, safeguards supply chains and improves supply chain visibility. Sarah is an outstanding member of the Foods Connected Team, universally liked and respected while delivering exceptional customer service.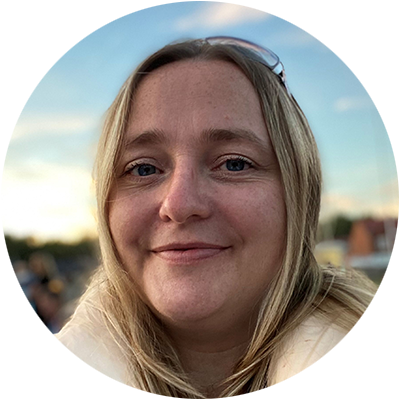 Kirsty Hovey
Technical Support & Product Manager
ABP UK
Kirsty's work on quality systems has been ground-breaking according to her proposer. Designing a bespoke quality IT system for Asda she has taken quality to a new level. She has even shared her innovations to most of Asda's suppliers who have greatly benefitted, increasing their own product quality as a result. Kirsty is always looking for ways to continually improve in the meat industry and drives innovation like a steam train through these uncertain and challenging times. The future is safe in Kirsty's hands!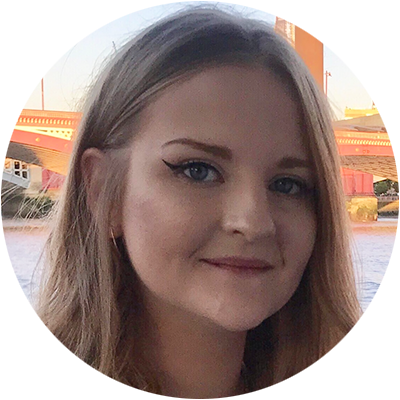 Jess Baldwin
Marketing Manager
Interfood Technology Ltd
Jess joined Interfood with no marketing experience. Working alongside a mentor she very quickly learnt website design, social media marketing and advertising campaigning. Her success earnt her a recent promotion to Marketing Manager. She is Highley committed to the company and our food industry.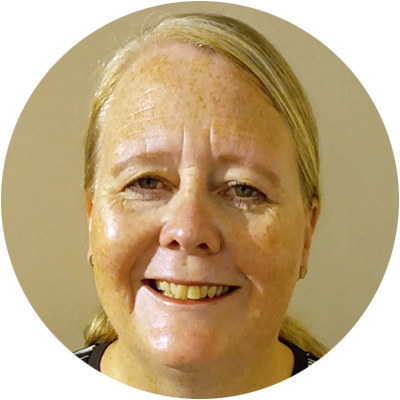 Rachael Storey
Technical Development Manager
ABP UK
Rachael's approach to technical and quality is described as breath-taking. She ensures all specifications are safe and legal with her enviable attention to detail. Often working to tight deadlines Rachael works tirelessly to land all projects on time. During a recent rebrand she personally managed the landing of hundreds of lines to deliver our Asda customers the quality they have been accustomed to. Rachael is put forward as an amazing asset to Anglo Beef Processors.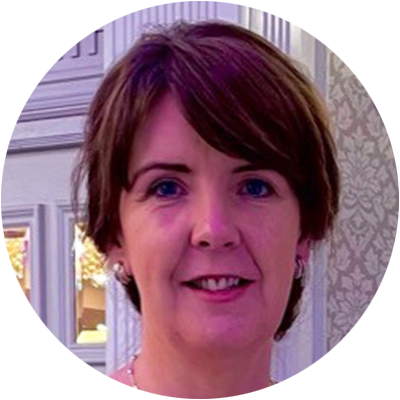 Tanya Dickson
Meat Inspector DARD
The Department of Agriculture, Environment and Rural Affairs in Northern Ireland is tasked with meat inspection, food safety and animal welfare amongst other areas of responsibility. Tanya Dickson is proposed for her outstanding and consistent service having over 30 years dedication to the meat sector ensuring the highest standards in meat production.
Meat Businesswoman Award – wholesaling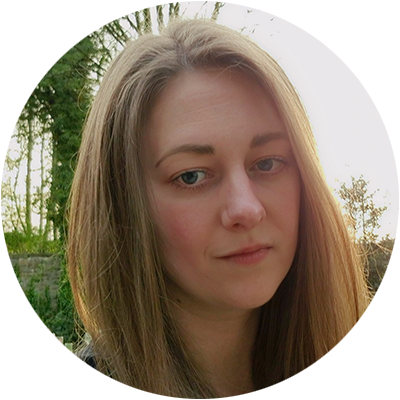 Jade Atherton
Butcher
Booker Group
Jade is put forward as a 'fantastic' candidate for the Wholesaling category. She has recently passed her final exams and has been working hard in her department located in Blackburn. Nominated by Crosby Management Training they say: "We at CMT are proud of her progress and how she has been adapting to her roles in Wholesale."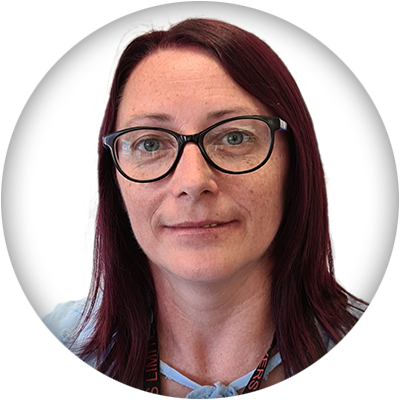 Lisa Davis
Section Leader of Internal Sales Danish Crown UK
Lisa is a true ambassador for Leivers, Danish Crown UK's wholesale division. With 27 years in the business, she has developed a varied skill set and unprecedented knowledge of the meat industry, working her way up from Receptionist to Section Leader (internal sales team). Lisa is always happy to get stuck in, support the team and go the extra mile for customers. Her commitment to delivering best-in-class service, and her work in the local community, make Lisa an asset to the company and wider industry.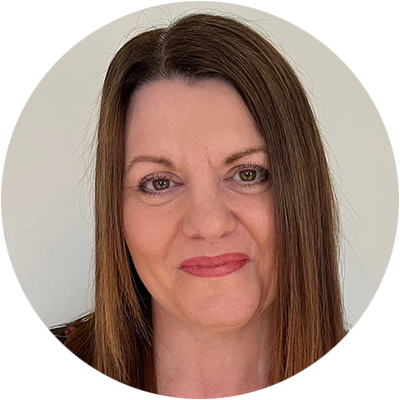 Lesley Keehan
Category Assistant Booker
Lesley is responsible for managing and maintaining the company database of meat products, producing trading updates, testing barcodes, ensuring customers can access offers on-line. She is actively engaged with 200 colleagues across the business ranging from directors, buyers, support colleagues, area managers and butchers. In addition to this, she is in contact with and builds relationships with the company's meat suppliers, ensuring she has all current product, availability and supply information available.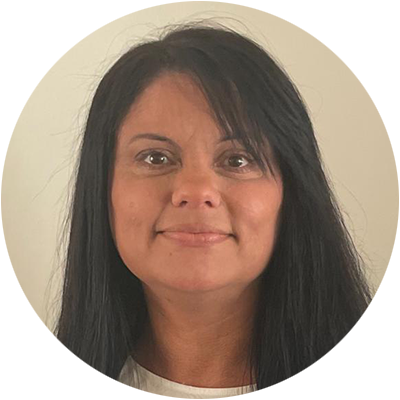 Bal Mehmi
Meat Trader
Blakemore Fresh Foods
Bal joined Blakemore's in 1990 as an administration clerk processing invoices and purchases. In 2000 Bal supported the implementation of a new IT system into the business. In 2005 Bal moved to sales and purchasing, assisting the traders with the administration, Bal then started to create her own call list of customers, concentrating on the Lamb and Mutton trade. Today Bal is very much integral to the Lamb and Mutton trade, with her sales in excess of £5m which includes responsibilities across both buying and selling.
Meat Businesswoman Award – training & education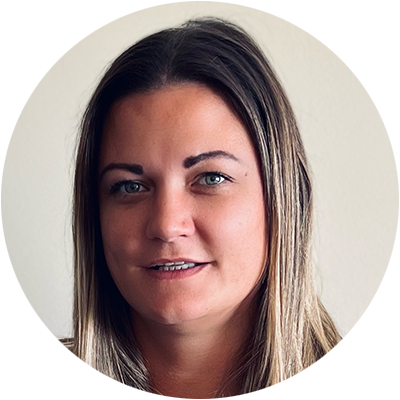 Kylie Quantrill
HR Manager Kings Lynn Pilgrim's UK
Kylie has led on a number of important HR initiatives at both site level and at a group level for the business. Kylie has also demonstrated excellent support to the Kins Lynn team with no task being too small. Her nomination states that Kylie offers a great balance between challenge and compliance, and will support individuals and teams including out of hours. Kylie follows up and finishes tasks very well and is regarded as extremely knowledgeable and supportive on all areas of HR. Kylie continues to lead her team by setting a high standard for others to follow and her colleagues thrive on this leadership and environment.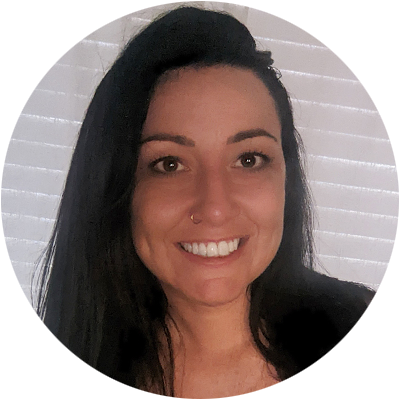 Lucy Bean
Lead Accountant
Dunbia – Sawley
Lucy is passionate about supporting the training and development of new employees across the whole business and not just her team. With a methodical and thorough style Lucy has a flair for bringing people along on their journey, with no question left unanswered. Not only is Lucy committed to training others, she is also continuously developing herself, having joined Dunbia Sawley in 2009 as a receptionist she progressed through various roles before being promoted to Lead Accountant in May 2021.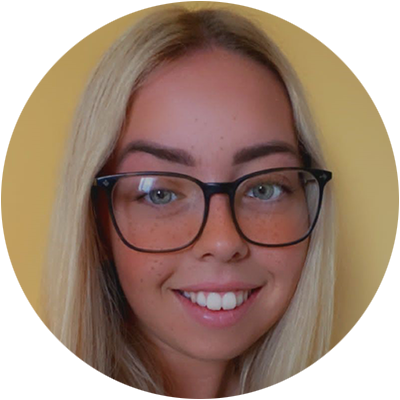 Ellie Cooper
Butchery Trainer Dovecote Park
Ellie started as a butchery apprentice at Dovecote Park. Working towards her butchery level 2 qualification Ellie has quickly developed into being a vital part of Dovecote Park's apprenticeship program. Not only has Ellie developed her knife skills and knowledge of the meat industry, but is now mentoring new apprentices helping them become butchers of the future through one to one training and supporting them throughout their journey. Ellie's proposer feels that she would be a deserving winner of this award.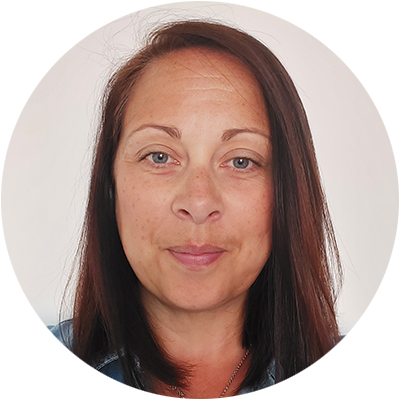 Allison Drabble
Colne Abattoir – Site Training Advisor Morrisons Supermarkets Limited Allison has played a vital role in securing the future leadership of the Woodheads business by designing and running an internal talent programme which has yielded eight new managers. The plan covers all aspects of management and she has committed time alongside a jam-packed site training schedule. Acting as a mentor to each colleague she has set out a detailed programme, allowing colleagues to move between various functions. She's ensured the success of a diverse cohort including four female managers.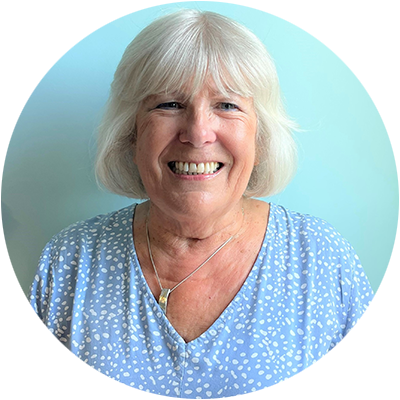 Jane Dale
Managing Director Meat Ipswich
Jane is an inspirational ambassador for the Meat industry. Her drive and enthusiasm to promote and encourage young people to embark on a butchery career is second to none. She is passionate about training and developing people – often those who have been overlooked by others. Described by one proposer as a no nonsense lady, Jane is extremely keen to encourage young people to learn the trade of butchery and works very hard in the training aspect of her business.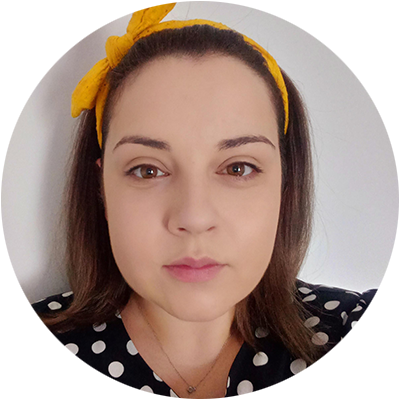 Anca Dumitru
Trainer
ABP UK
Anca has worked for ABP for seven years. Since joining the company she as gained several qualifications to help in her role which includes level 4 food safety, level 3 HACCP and level 3 in Health and Safety. At the time of her proposal she was waiting on her NEBOSH result. Anca is also a qualified physical first aid instructor together with holding a mental health first aider qualification, and in addition has gained her teaching qualification, education and training level 3, she now delivers several level 2 and level 3 qualifications.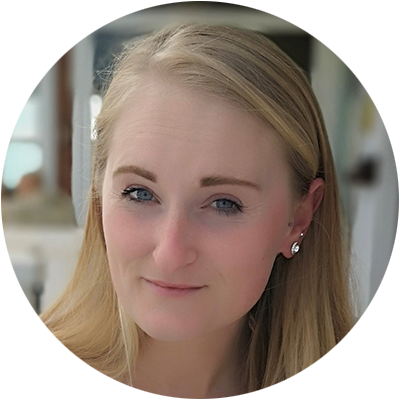 Tara McCaffrey
Butchery Trainer and Assessor Crosby Management Training
Tara is reported to be a great asset to the CMT team. She was instrumental in helping CMT gain a 'Good' grade from OFSTED and is now heading the butchery residential, while still working with apprentices all over the country. She has a 100% pass rate with all her apprentices. One of Tara's several proposers commented: "Tara was my trainer through my course and she was absolutely amazing. Super easy to work with and very supportive! Tara definitely deserves to be recognised.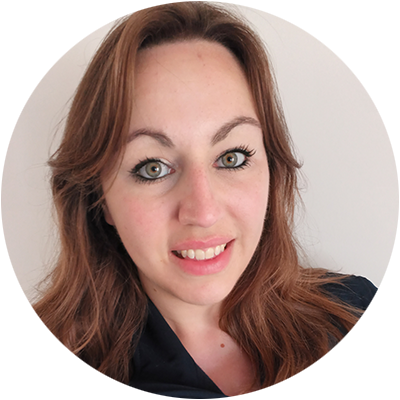 Bethan Elliot
Human Resources Manager
ABP UK
According to Bethan's proposer, what makes Bethan such a deserving candidate for this award is her ability to engage and interact phenomenally well with those around her. Coinciding with her dedication to her colleagues and ABP, she has continued to develop herself personally by achieving her CIPD Level 5 in HR Management which she puts to good use every day. As someone who has benefited strongly from further education, she is ever encouraging colleagues in the factory to take part in apprenticeships in order to better themselves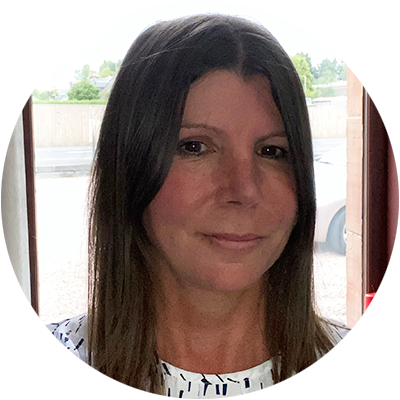 Claire Simpson
Training Manager
Craft Skills Scotland
CSS report that Claire has worked tirelessly throughout the last 18 years at Craft Skills Scotland to encourage the development of the next generation of butchers and meat industry operatives in Scotland. Working with retailers, wholesalers and abattoirs to find the best fit training program for each company and the individual apprentices. Claire has overcome the many challenges of the last 2 years to enable apprenticeship delivery to continue and allow individuals to progress in the industry.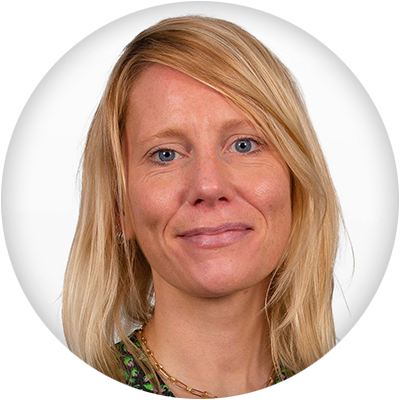 Sarah-Jane Fulton
HR Director
ABP UK
Sarah-Jane is described as a respected and inspirational HR leader, passionate about creating opportunities for colleagues to reach their full potential at ABP. She has transformed ABP's people and development strategy through challenging times and acute labour shortages. Sarah-Jane has recently played a key part in the implementation of a performance management system which allows ABP to consistently recognise skills and abilities to attract and retain talent.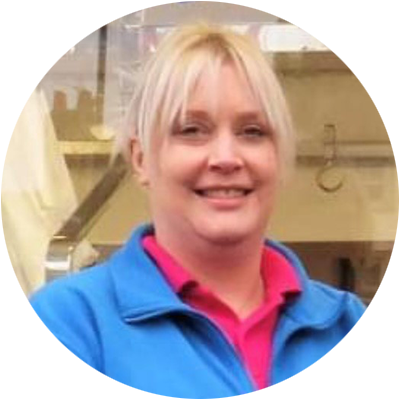 Frances Williamson
Learning and Development Tutor and Internal Quality Assurer
Optimum Skills
Fran has been successfully working with apprentice butchers for a number of years now, to date she has had seven achieved with a further nine to progress onto EPA. The relationships that she forms with both apprentices and employers is excellent, which leads to repeat successes with learners progressing onto level 3. In relation to this progress, one of Fran's learners Josh Huitson, an apprentice with Optimum Skills was named Best Retail Butchery Apprentice last year in the IoM Awards.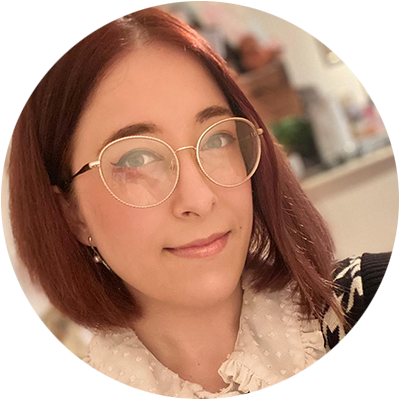 Alicia Austin
Butchery Manager – Booker Plymouth Booker
Alicia enrolled on the Booker Internal Training Programme. She then became an integral member of the team; building up relationships with customers, helping drive the success of the department with sales performance and excellent standards. She scored 100% in her final assessment and won the Gold Award. Alicia was already looking ahead to the next challenge, she applied for and was promoted to the role of Butchery Manager. Booker report that she has made exceptional progress over a short period of time and is a great role model for women.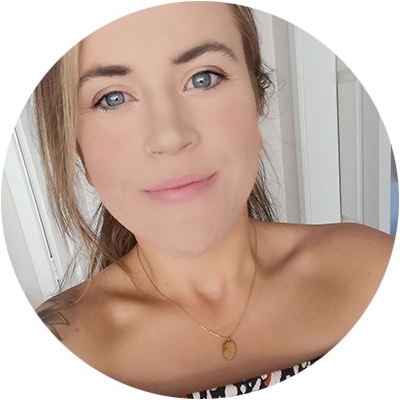 Kate Blackett
Brexit Administrator
Dawn Meats Group
An integral member of the Brexit Administrative team, Dawn Meats say that Kate demonstrates remarkable initiative and seeks to deliver excellence in an ever evolving and challenging role. Supporting the new department, her effective teamwork, along with an ability to recognise when extra support is needed is fantastic. A professional perfectionist with a rapid learning ability, she goes above and beyond to support all the sites, dedicating countless hours to ensure our product clears BCPs to reach its destination.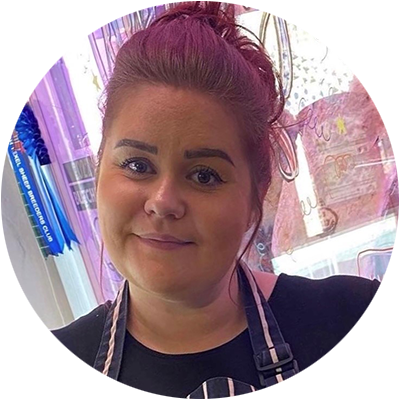 Sadie Buckingham
Manager
Buckinghams Artisan Butchery
Remarkably, up until March 2020 Sadie hadn't stepped foot behind the butcher's counter but within the last two years she has trained to be a cheese specialist, taken over the accounting for the business, started to learn to cut meat, serves on the meat counter offering great advice and a friendly smile, and is very keen on pushing the business forward, so much so that this year the business offered her a managing director's role within the company. Buckinghams Artisan Butchery say that Sadie is already a massive asset to the business.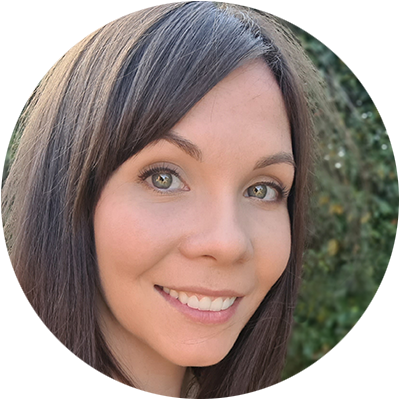 Kelli Cashel
Demand Planning Manager Pilgrim's UK
Kelli's ability to deliver effective supply chain solutions and projects across a complex pig supply chain is highly regarded. Her work takes into account carcase balance, multi-site, multi-category, multi-species working across various functions. Kelli has a clear talent for collaboration and delivering results, taking complex data and translating it into workable/simplified formats and processes, that ensure it is understood and benefits multiple functions across the business. Kelli is at the heart of the Pilgrim's UK operation and has an amazing attitude.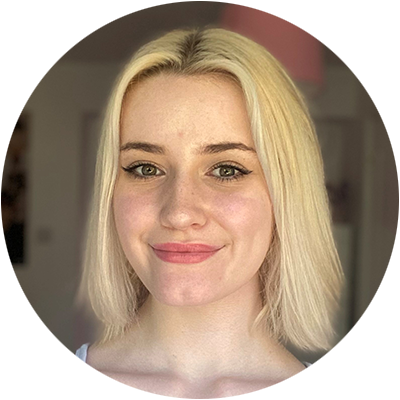 Amelia Dayson
Butcher
Firths Butchers
Amelia is proposed for this award as an incredible butcher; she was the youngest apprentice to qualify via CMT training who say she has grown so much over the last year and a half. Amelia had never left her town until attending a butchery residential in Snowdonia last August. She was shy and reserved on arrival, but she got stuck in with all the butchers and had a fantastic time and made lots of friends. Amelia has now started her Level 3 Advanced Butchery Apprenticeship and her colleagues and trainers are looking forward to seeing how she progresses and what she can achieve.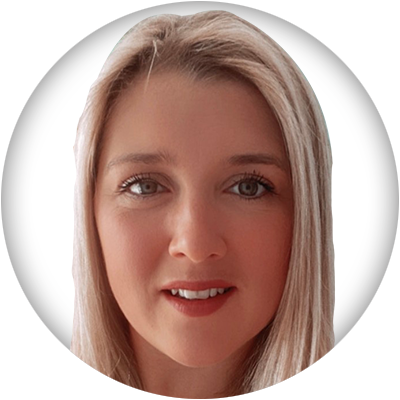 Heidi Dekker
Customer Compliance Manager
Pilgrim's UK
Heidi has progressed rapidly over a short period from being part of the supply chain and compliance team, to stepping up when her manager went on maternity leave, to lead a small team of two – three people, now currently having a team total of six, all focussed on farm compliance. The team are mostly relatively new, but Heidi ensures they all have a clear plan of development and support. Pilgrim's UK say that Heidi has really focussed on bringing a strategic approach to compliance and has ensured that 'agri' are able to meet all requirements.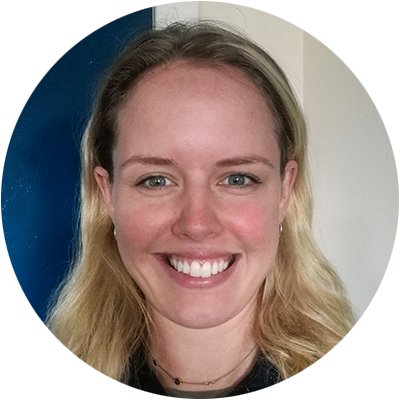 Lindsay Duff
Brand and Marketing Manager
P R Duff Ltd (Macduff 1980)
Lindsay changed careers completely during lockdown and went from being an interior designer to joining P R Duff as brands and marketing manager. The company says she has gained an exceptional level of knowledge and understanding in a very short space of time. She was essential in the company being awarded the sustainable wholesaler of the year at the annual RBST awards. Lindsay is described as being critical in setting up a whole new arm to the business by organising monthly events that are truly unique and specifically designed show off Scotland's impressive native breeds.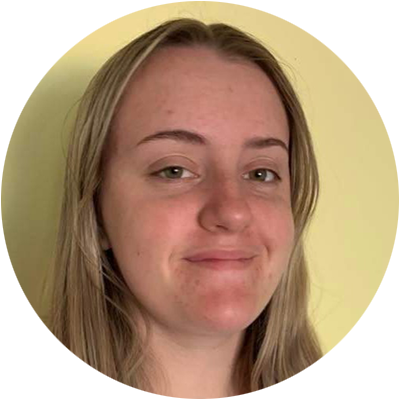 Ellie Edmonds
HR Coordinator
ABP UK
Ellie is proposed as a fantastic apprentice who demonstrates passion and drive with a positive attitude, and inspires everyone she meets. She embraces every challenge that comes her way, including those associated with her autism spectrum disorder. She's involved in many projects and initiatives on-site and at group level. She is a 'Youth Ambassador' for the company and is involved in our female empowering community. Ellie won Level 3 Apprentice of the year and the company says she is a fantastic role model for ABP with a promising future.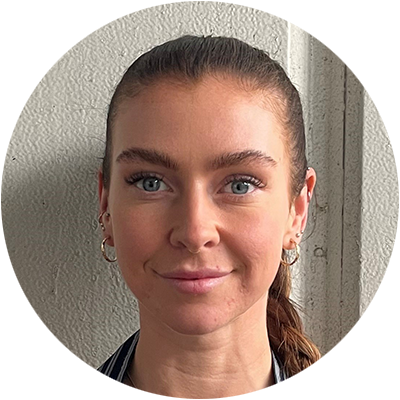 Justine Fitton
Butcher
The Lambing Shed
Justine started with The Lambing Shed less than a year ago as an apprentice, having moved from another shop with just a little experience. Since then the business has been exceptionally busy winning awards in the process, but has lost staff over the same period. Therefore, as a result Justine has been on a steep learning curve but not only has she learnt and developed incredibly quickly, but also supported her proposer through this challenging period. Her manager says she is already worthy of the butcher title and was recognised for her hard work and natural talent with a recent promotion.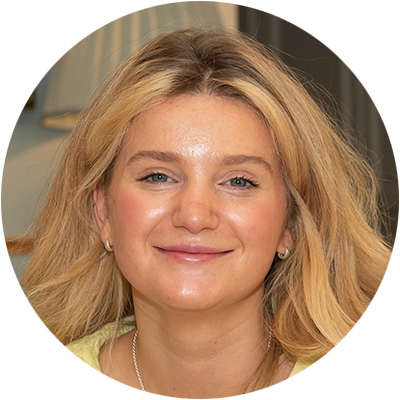 Lizzy Foster
Marketing & PR Executive
Farmison & Co
Joining Farmison & Co in May 2021 as a marketing assistant, Lizzy's farming heritage and passion was evident from day one as she immersed herself into the role, delivering inspiring editorial material. 12 months later, surpassing all expectations, she is responsible for content of an email database of over 100K, plus social media, a monthly newsletter, farm content, copywriting for blogs and she supports PR activity. Promoted to Marketing & PR executive at just 26, she clearly has high ambitions and is proving capable of much more.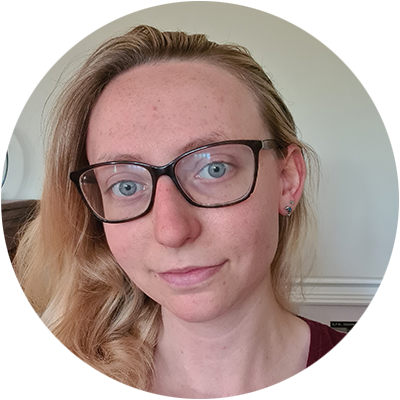 Jessica Gillard
Apprentice Butcher
ABP UK 
Jess started on her apprenticeship in late September 2021. She moved from Cornwall where she was a customer service CSS. Since being on the programme Jess has received outstanding recognition from Plumpton College for her work, plus a nomination for upholding college values by helping others within her group. She has a very positive mindset towards her work and always wants to help others, and is proposed for the award as a great asset to ABP. The company says that the quality of her work is outstanding. A rising star is in the making.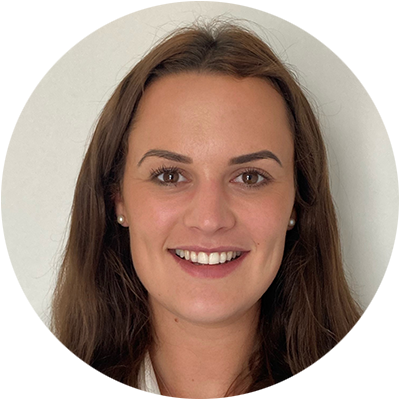 Harriet Heap
Trading Manager – Technical Development Livestock
Morrisons Supermarkets Limited
Harriet joined as a graduate and her roles have included working in pet food and abattoir, plus the retail commercial team and livestock sourcing. Harriet now heads a new team at Woodhead processing sites, leading audit and compliance and driving farm and site animal welfare standards. Harriet has created a new approach to deliver better standard both on farm and sites, making welfare a priority. Harriet supports talent coming through the business, and outside of work for the company her passion continues with her own flock of sheep.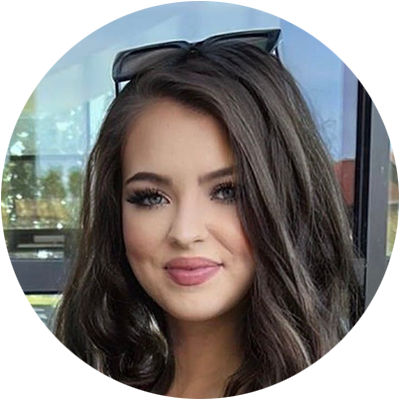 Jessica Kellaway
Apprentice Butcher
ABP UK
Jessica has been on the apprenticeship scheme since September last year and was previously a nursery nurse – a big change. The level of her work is reported as exceptional and she has received very good feedback from her college and has recently started to learn to bone beef. Now also trained as a first aider she always put others first and helps support her fellow colleagues. Colleagues say Jess is a real shining star and a great asset to the company. She will look at any development opportunities to help her succeed and shows great leadership qualities.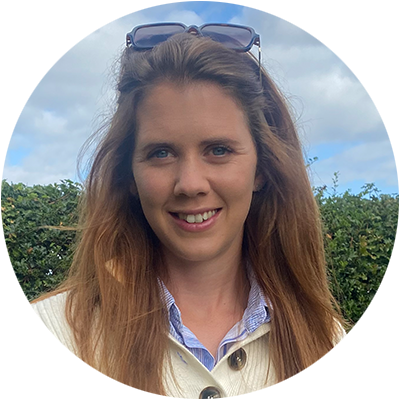 Annabel Palmer
Head of Group Marketing
Buitelaar Group
Since starting with the Buitelaar Group in Jan 2020, Annabel's career has gone from strength to strength. She singlehandedly built a marketing team from scratch (previously no department). She gained promotion to head of group marketing and launched a full company rebrand. Annabel also launched a new website. She created a popular Graduate Scheme in 2021 and over the period has developed and marketed all divisions of the group. Annabel has also launched a variety of Buitelaar meat brands including Heritage Hallmark.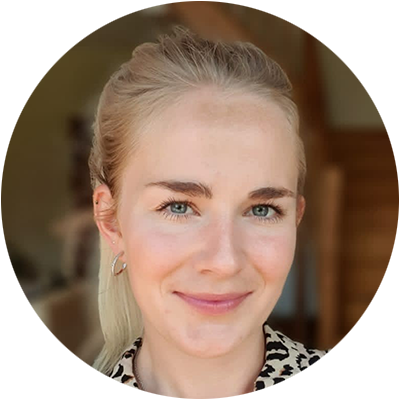 Clare Powell-Tuck
Agriculture Customer and Sustainability Manager
Pilgrim's UK
Clare has fully demonstrated that she is guided by the company's values in delivering her objectives to the business. She has developed strong relationships with customers – including the Co-op and works closely with colleagues across the business – including Zoe Bruce (her mentor). Clare has a mature approach and is nominated as a real ambassador for the business. She is confident in presentations and her knowledge transfer. Clare is taking on a management role – the graduate scheme – to provide support and guidance, and personal development.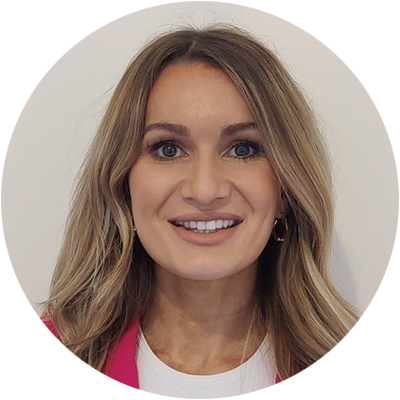 Leah Sloan
Senior Implementation Manager
Foods Connected
Leah, who is project lead at Foods Connected, is celebrating five years with the company. Leah has gone from strength to strength in her role and has grown to lead implementation of Foods Connected with a number of clients based as far apart as Australia and the US. Leah's determination, leadership, and ability to work alongside customers and deliver on their requirements has been an integral part in establishing Foods Connected as a leader in supply chain software for the food industry.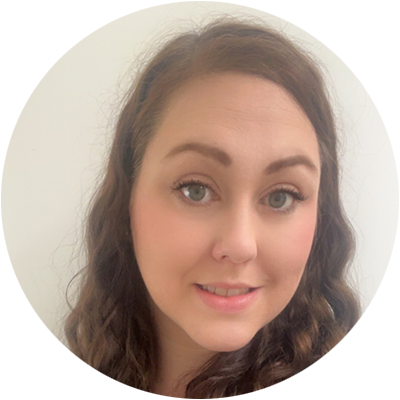 Sophie Smith
Technical Manager, Ruskington Pilgrim's UK
After stepping up to cover a vacant technical manager role at one of the largest and most complex sites within Pilgrim's UK, Sophie impressed the leadership team with her ability and drive and was subsequently given the role on a permanent basis. She quickly adapted to this more senior and responsible position, showing natural leadership, ensuring she brought others in her team along on the journey and supporting those who took on the workload she left behind. In the space of just a few months she has built a solid reputation.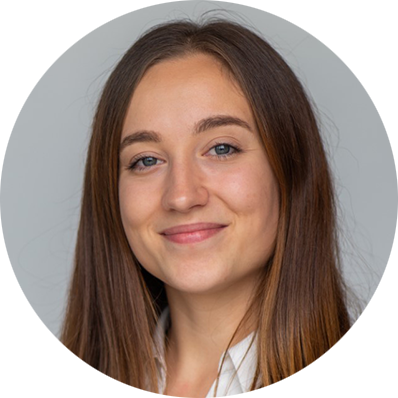 Aimee Smith
RTC QA Manager
ABP UK
Aimee completed an industrial placement and returned to the ABP's Graduate Scheme in 2019. She has vision and is prepared to challenge the norm rather than continue with what's always been done! Project and investigative work is where Aimee shines, taking on new challenges, developing new technical skills and bringing teams together. She has recently been promoted to technical manager and is nominated as a massive asset to ABP. She has achieved so much in a short time and has a promising career ahead of her.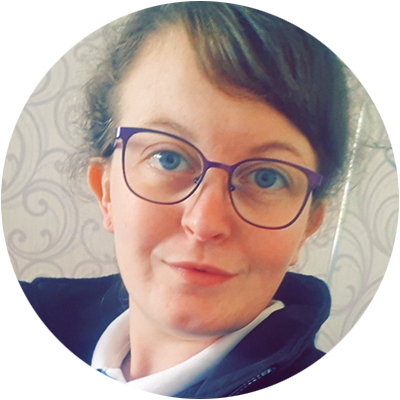 Rebekah Stott
Manager
Porkies Scotland Ltd
Rebekah is a determined and hardworking asset to Porkies Scotland. For example, on Christmas Day 2021 Rebekah felt unwell, waking on Boxing Day she could hardly walk or speak, after months of various scans and tests medical assessors still don't know what was wrong, but despite this and through hard work she is back to herself, and now working again and running her team and the shop, which is her passion.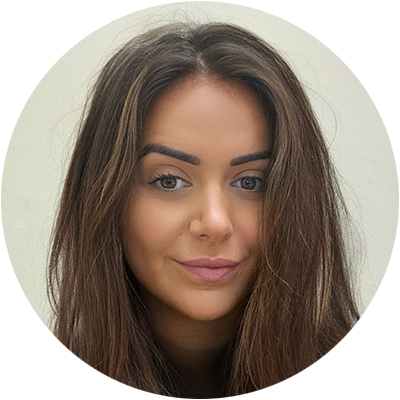 Sophie Tattersall
Technical Shift Manager
Morrisons Supermarkets Limited
Sophie joined Morrisons as a degree apprentice and she has nearly finished a self-funded Master's Degree in Food Science. Her dissertation focuses on driving the quality of cooked meats by preventing discoloration. This is also driving benefits at the site that Sophie works at, who supply the majority of Morrisons cooked meats range. Her proposer says that Sophie's development has been fantastic, moving from leading a team of QC's to now being the site's food safety specialist. A potential technical manager of the future. Sophie also supports nine DAs.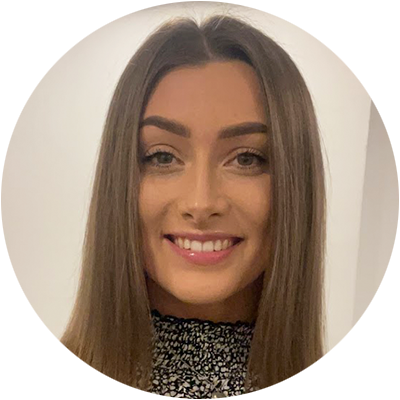 Katy Tolson
Technical Support Administrator
ABP UK
Katy is put forward as a pleasure to work with and is inspiring and dedicated, with an incredibly strong mind. She has recently finished university, achieving a First in her BSc degree, which is testament to her commitment and this achievement will strengthen her career and her first role with ABP. Katy has shown to be innovative, resilient and a breath of fresh air in the fast paced, changing meat industry. Katy is also well respected within the business and in the wider community.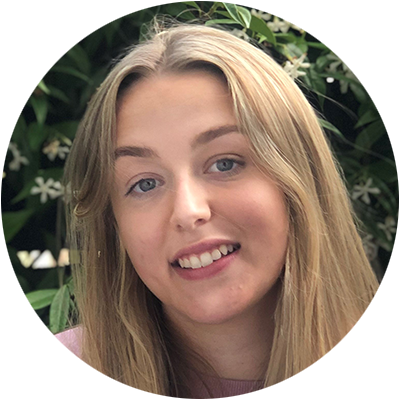 Saphia Williams
Butcher
Lobbs Farm Shop
Saphia is a creative and innovative butcher with lots of ideas and a knack for social media, says one of her nominators adding; "I can see her going places as an industry ambassador." One customer said: "It has been a pleasure to work with Saff since we opened our pub, she has been fantastic at helping us find the best meat for our new venture, it's also fantastic to see someone so knowledgeable and passionate at such an early age." A R Butchers, which closed in June, and a previous employer added that Saphia is a top class person and butcher. Every job is undertaken with care and enthusiasm.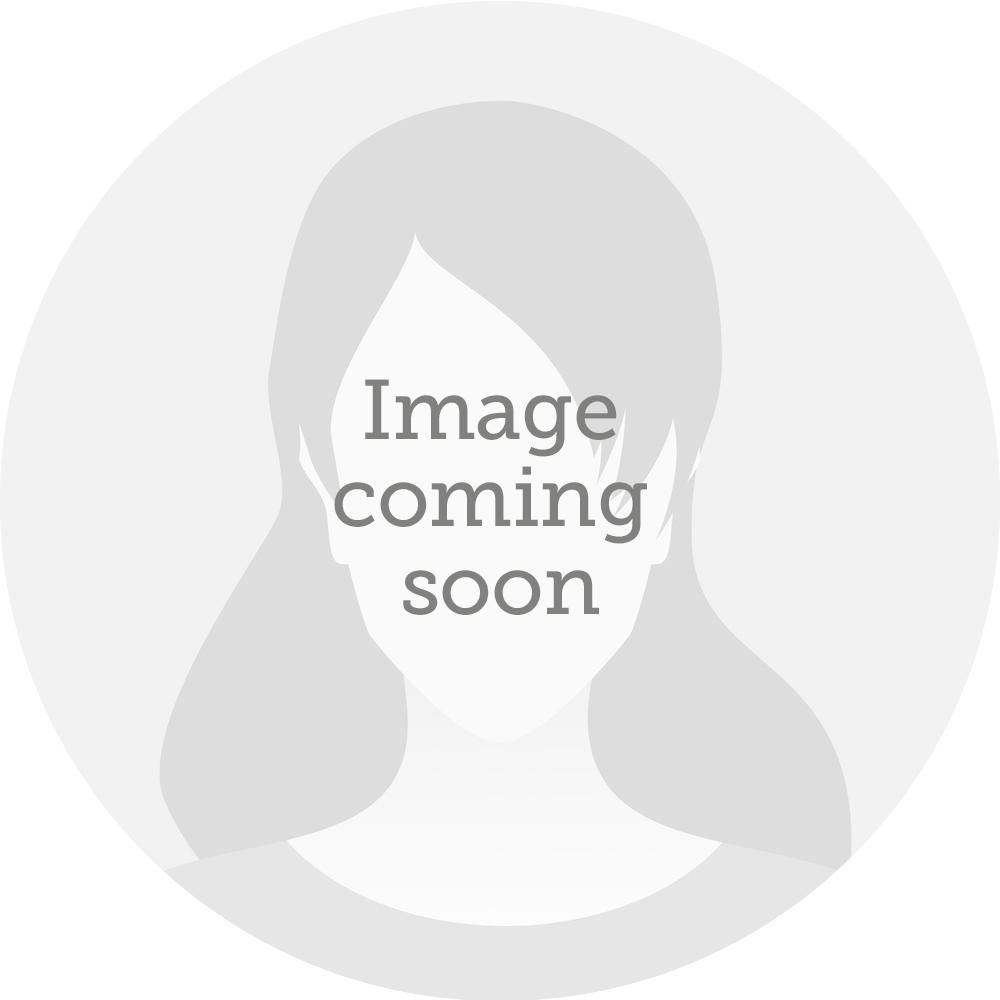 Molli Gibbs
Butchery Apprentice
ABP UK 
Molli has been excelling in her butchery apprenticeship so far and colleagues are looking forward to seeing where her developing skills take her. Working at a company as reputable as ABP has aided her in becoming one of the apprentices standing out in her training where fantastic progress is reported. Molli so far has completed her mandatory units to an incredibly high standard and her butchery of Lamb carcasses is described as excellent.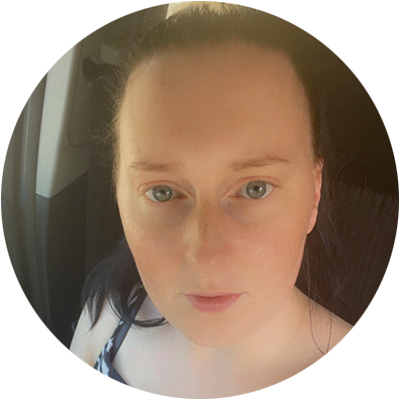 Kirsty Smith
Butchery apprentice
Ewoods Food
Kirsty is a processing butchery apprentice and is doing a fantastic job so far. Kirsty is a year into her apprenticeship and is already showing great promise. Her butchery skills are coming along leaps and bounds with her regularly practicing her skills on lamb carcasses. Her proposer Crosby Training says that in the processing sector it is so important to let young women on the lines to flourish, which is why CMT look forward to seeing her progress still further.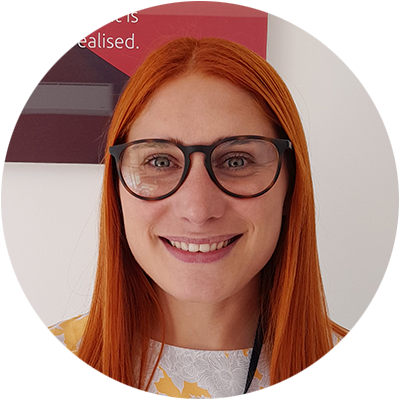 Laura Ghirau
Quality Assurance Operative
ABP UK
Laura joined ABP as a packer in the Boning Hall. She quickly progressed to become a scale operative. Then, after showing great potential and a drive to learn more about the business, she achieved the role of Quality Assurance Operative in the technical team and L2 Diploma in Manufacturing (Knowledge and Skills). Her attention to detail, high standards, passion and appetite for learning are commendable say ABP. She shows extraordinary potential for the future and is key to her department and to ABP. Colleagues say she's amazing!
A SPECIAL THANKS TO OUR 2022 PARTNERS: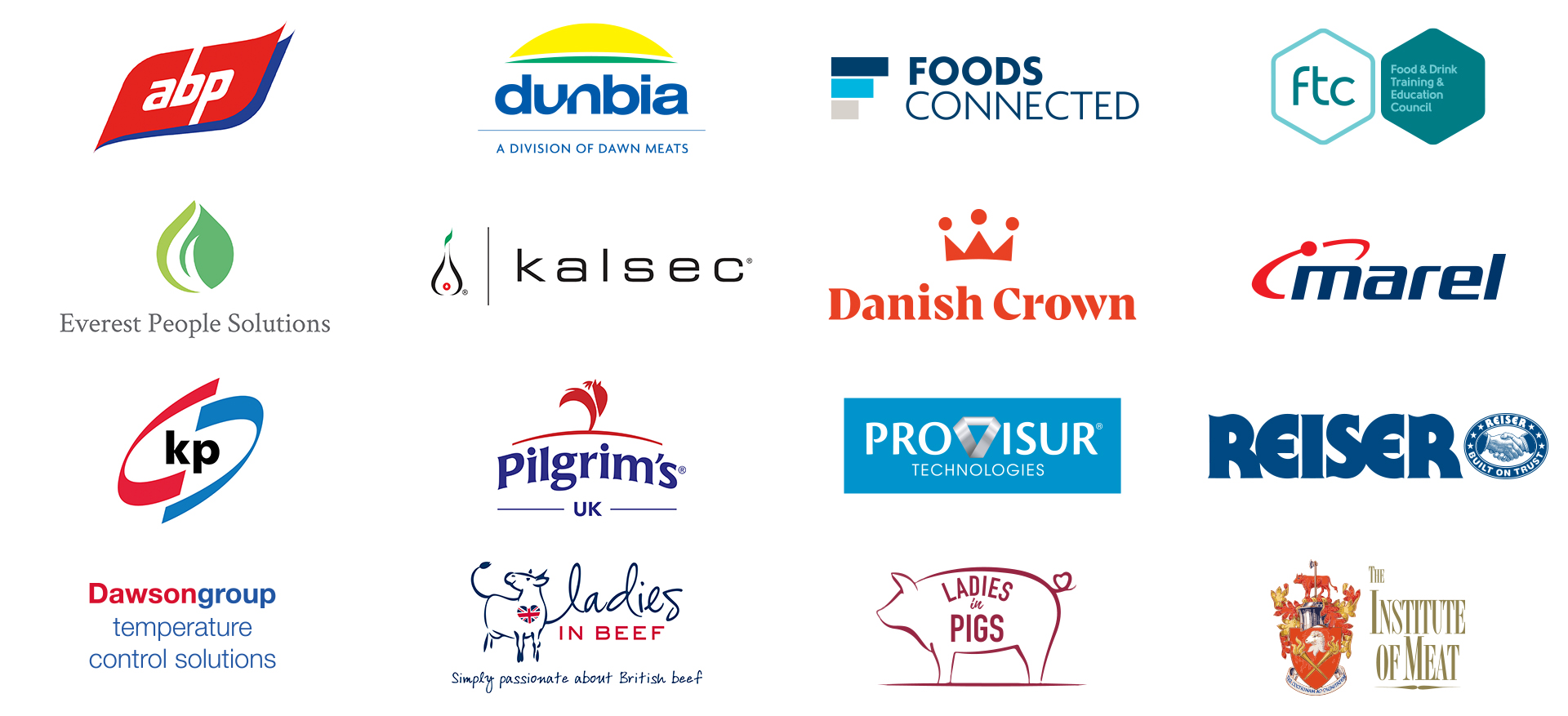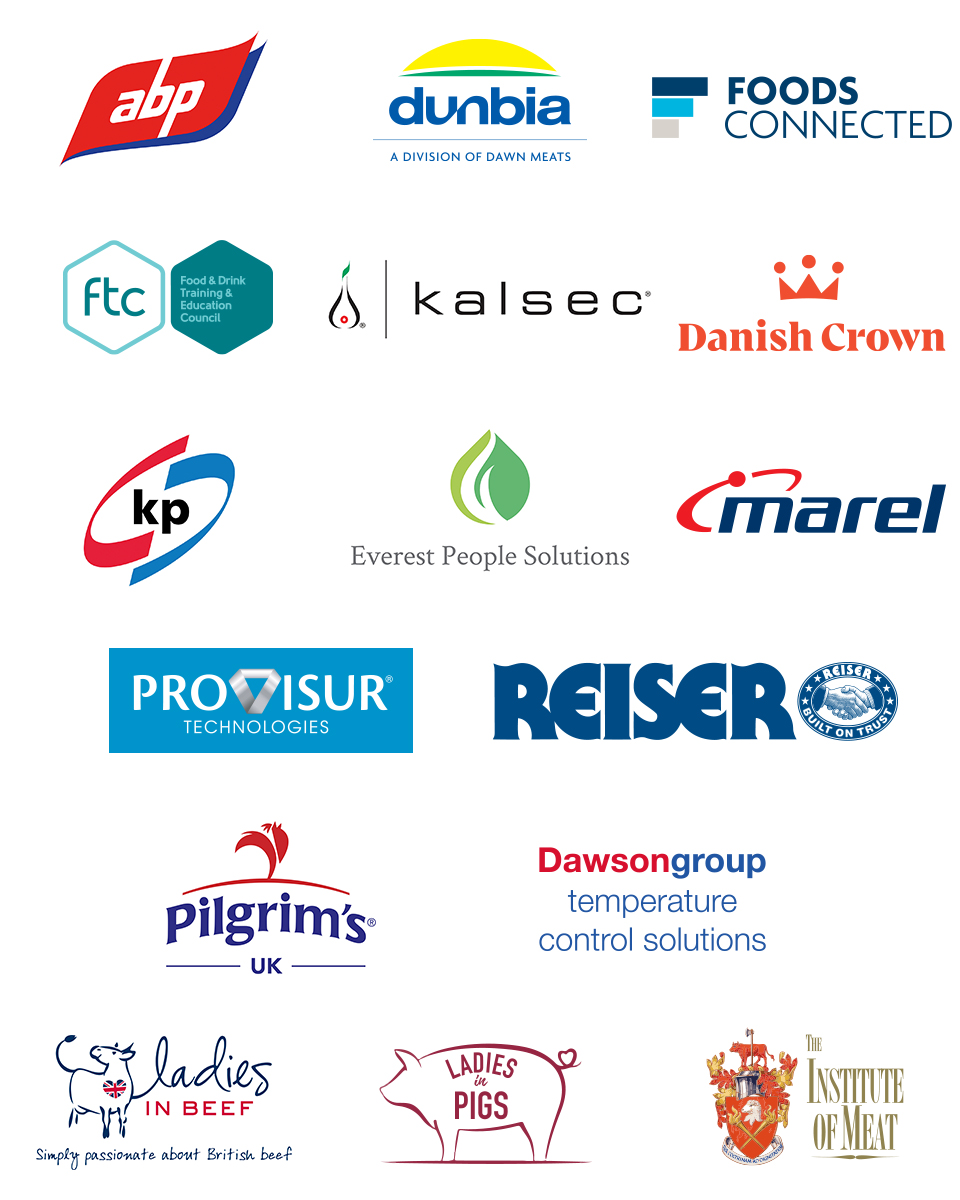 Event date is subject to any Government rulings on public assembly and therefore the organisers reserve the right to make appropriate changes if required affecting the date or venue at their absolute discretion.