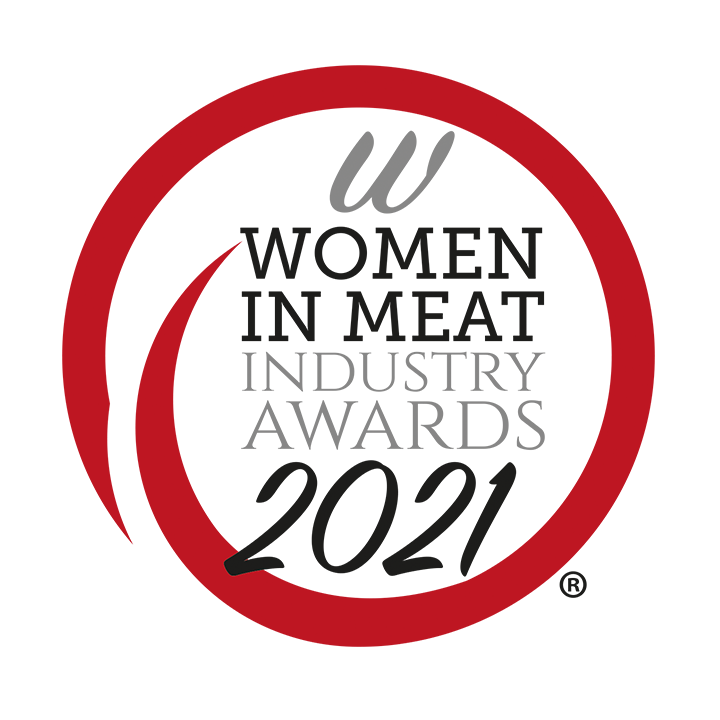 Quick Links:
You can click the links below to navigate to see each of the awards finalists.
Meat Businesswoman Award – Retailing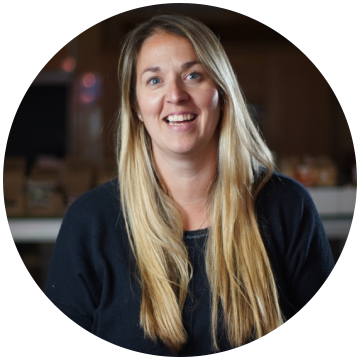 Kathryn Meadows
Joint Owner
Nicholson's Butchers
Kathryn is the fourth generation to run Nicholson's after taking over the reins from her father – she's the first female to run the business. Nicholson's has flourished since with 15 staff members and continues to grow producing a vast range of products – from a full deli selection with cured meats, homemade slaws and peas pudding, to a range of over 20 pies baked in store. With a degree in food science, Kathryn is passionate about local sourcing and supporting other small suppliers, remaining open throughout Covid to support the community.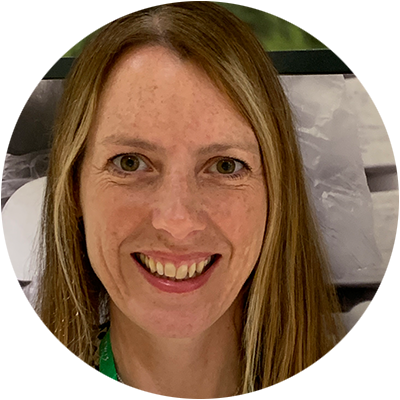 Michelle Slade
Waitrose Team Member
Waitrose
Michelle's flair for innovation is second-to-none says her nomination. Responsible for in-store quiche, savoury and deli counters, Michelle has demonstrated excellent collaboration and leadership in developing a new deli counter strategy.  Following the closure of deli counters in stores during the Covid-19 lockdown, Michelle has shown great insight in testing new concepts and ideas as counters were reopening again. She remains dedicated to driving robust strategies to boost sales in stores.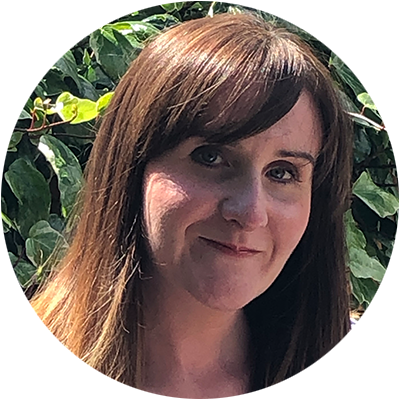 Tricia Sykes
Senior Manager – Technical and Quality
Asda
Asda are extremely proud of Tricia who works tirelessly across many suppliers to ensure all the retailer's 20 million customers have access to safe, wholesome and high quality meat. The winner of this category in 2020, her enthusiasm is infectious and she instils in her team all the values she demonstrates herself. This has been especially evident during Covid as she managed daily Covid responses across many Asda manufacturing sites. Colleagues say Tricia is a shining example of how to succeed in the meat industry by simply putting the customer first!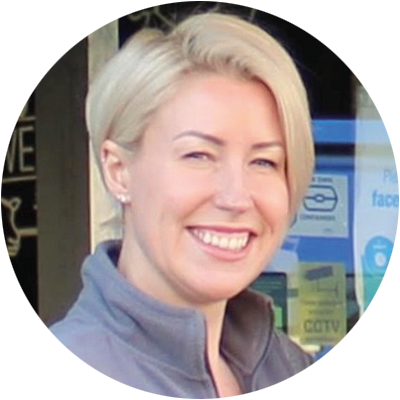 Carly Webster
Joint Proprietor
Websters Family Butchers
Carly met her partner Kane, who was already a butcher, in Australia and got the meat bug from him. They bought a shop in the UK, situated in Bournemouth and now have two thriving locations specialising in free range meat. A hatful of awards followed and the introduction of butchery classes for customers was another key development. With a background in marketing, Carly understands the importance of building a brand people can trust as the business goes from strength to strength.
Meat Businesswoman Award – Foodservice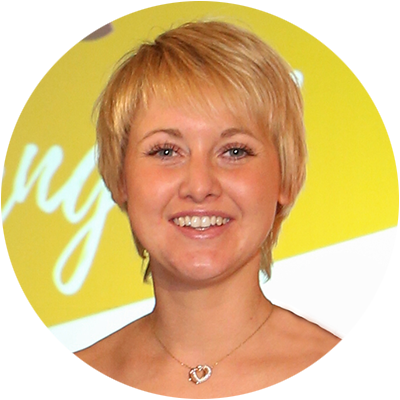 Hannah Parker
Director Frank Parker Butchers Hannah is the fifth generation Parker to be working in the family business. Her primary responsibilities involve the catering contracts. Made a director at only 21, Hannah's passion, drive and enthusiasm have meant that she is always looking for new and different ways to add value to the business. Hannah has won many awards for pies, burgers and sausages, including the coveted Supreme Sausage Champion Award plus the Britain's Best Butcher Shop Award in 2012, a result with which Hannah was directly involved.
Helen Davies
Director
Woburn Country Foods Ltd
Helen has played a substantial and important role in increasing sales at Woburn Country Foods. She joined the business in 2003 when annual sales were £250,000 and by 2006 this figure had risen to £1 million. Helen led the team in relocating to a new cutting facility which now supports the business's three retail outlets and created online sales. Her marketing initiatives have now increased sales to over £3 million. Helen is in control of the award-winning business and its 18 staff. She has worked tirelessly throughout the pandemic and colleagues confirm that her energy and enthusiasm is boundless.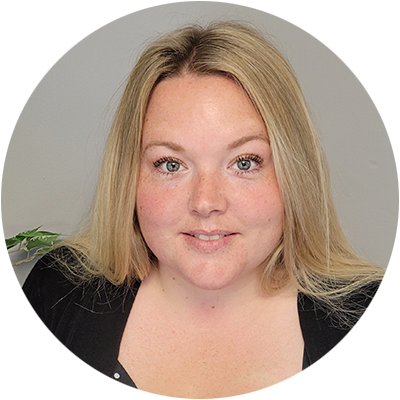 Joanne Harpin
Technical Manager Freeman Catering Butchers Joanne joined Freeman Catering Butchers in 2016 to take up the position of Technical Manager. She says that the progress and opportunities that have been given to her while working at Freeman have been amazing. Her colleagues confirm that Joanne has not only run her department to high standards but that she is respectful to directors and is a constant support to all factory and office staff. Joanne is put forward for this award as a great leader and someone who will never ask a staff member to do a job that she won't do herself, and is described as a wonderful colleague.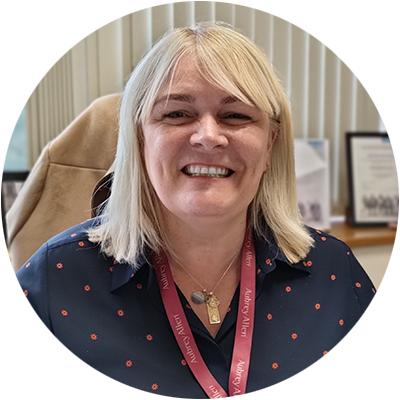 Debbie Middleton
HR Manager Aubrey Allen Debbie Middleton has worked for Aubrey Allen as HR manager for the last 30 years, but despite many major achievements over that period, Debbie has never sought the lime light, preferring to quietly support the team – a real behind the scenes hero for Aubrey Allen. During the pandemic Debbie has shown herself as an incredible support to the Board – navigating them through the furlough scheme and the challenging times of staff management.
Meat Businesswoman Award – Manufacturing/Processing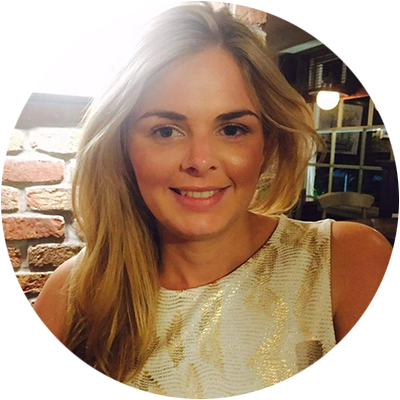 Sophie Jarrett
Sales Manager
Alec Jarett Limited
Sophie has worked in the family business since she finished her university course, where she gained a degree in business management. Sophie initially started off in the production departments so she could fully understand how all processes operate and how the finished products were produced, ready for despatch to customers. Over 10 years she has gained excellent working relationships with her work colleagues and customers, gaining much knowledge and expertise. Being a family member she has built up the respect others and in doing so has worked very hard to make an outstanding success of her role.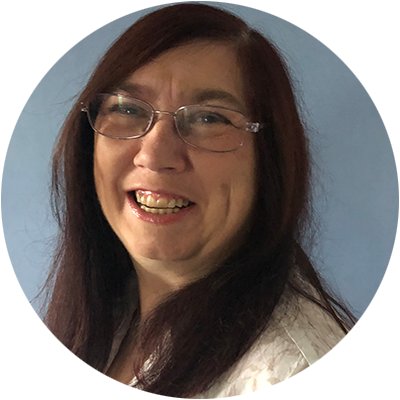 Linda Murphy
Senior Process Manager
Pilgrim's UK
Linda has been nominated for her superior performance, showing great leadership and for consistently excelling against demanding timelines within the constraints of a busy production operation. She has set the bar high in delivering successful projects for customers, which have secured new business opportunities for the group. Linda has also overseen a major project to completely revamp a key product range for Waitrose, overcoming a high degree of complexity to deliver on time and with excellent customer focus.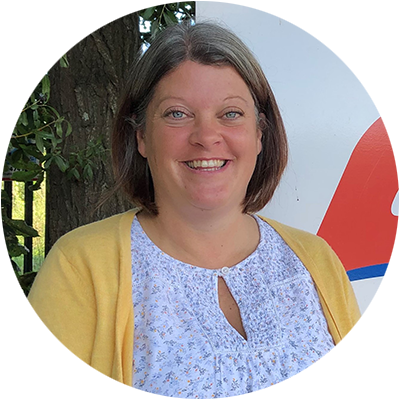 Krissy Kelland
Site Technical Manager
ABP Langport
Krissy joined ABP in 2008 as a technical assistant and was quickly promoted to Quality Systems Manager and then in 2010 to her current role as Site Technical Manager. According to the site GM, Krissy is by far the most diligent TM he has ever worked with, commenting that she goes above and beyond, always putting the business first and juggling her family along with it. She has become the go to person for technical graduates and industry placements to come and learn from. Krissy has a real passion for the meat industry and enjoys helping others to develop and find success at ABP.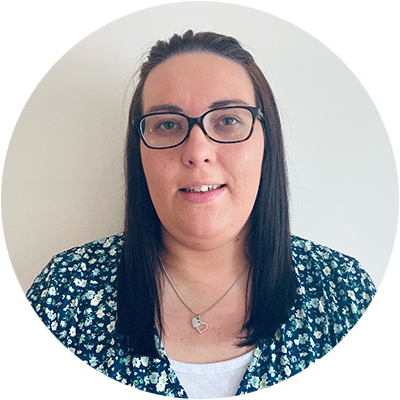 Danielle Stevenson
Head of Sales F C Robinsons Fred C Robinson is a family owned pork processor that was established in 1905 operating from a 3,700m purpose built facility, processing only pig meat on site, which it sources locally from approved suppliers. As head of sales Danielle is commended and nominated as very hardworking and, from a customer perspective, is a great help as a reliable supplier. The customer nominating Danielle confirmed that she is always going over and above to support its needs and requirements. The company has invested heavily in state of the art equipment in order to maintain the high standards and Danielle has played a full part in the increasing success of the F C Robinsons business.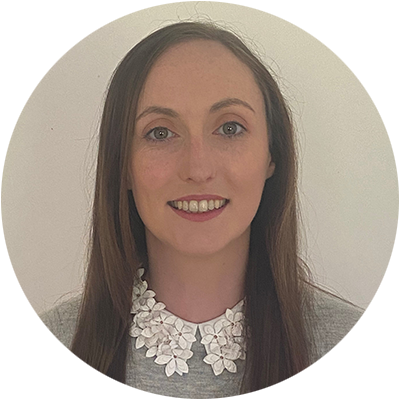 Stacey Whelan
Group Management Accountant and Project Lead
Dawn Meats
Stacey has over 10 years' experience working with the Dawn Meats Group. Starting off as a site accounts assistant, she has developed her role and is now a fully qualified chartered accountant, focused on supporting the company's strategic business initiatives. This includes capital investment reviews around market diversification and continuous improvement initiatives, plus people development. Described as enthusiastic and outcome driven, she is always open to change and actively endorses positive change within the meat industry.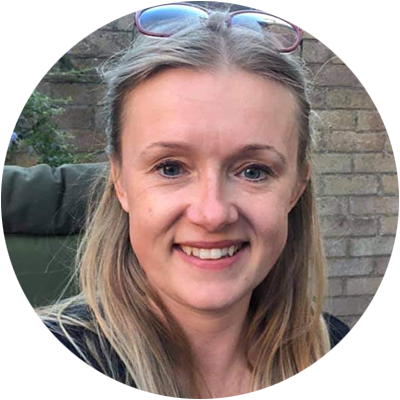 Katarzyna (Kasia) Szynal
Technical Manager Pilgrim's UK Kasia is described as an outstanding team leader. Committed to the highest standards of quality and food safety, Kasia regularly goes the extra mile. Colleagues confirm that she is not just a Technical Manager, but that she is an immense pillar of support for the team. Following the recent launch of the company's Operational Excellence Quality Pillar, which introduced new standards for all sites to meet, Kasia immediately rose to the challenge, embedding them at both a site and group level.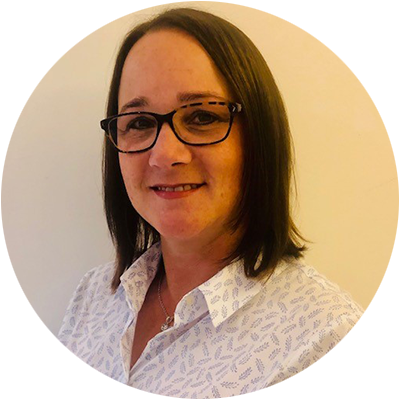 Andrea Jex
Group Head of Procurement (Non-Protein) Hilton Food Group This nomination confirms that Andrea has provided real leadership in developing her talented team and in successfully driving packaging sustainability goals for the business, without compromising on food safety and quality. Passionate about addressing climate change and the impacts of plastic waste, she has utilised Hilton Food Group scale and innovation to make step change reductions in plastic use and to significantly increase the recycled content and recyclability of its packs.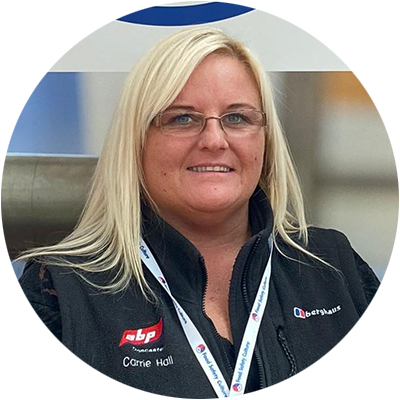 Carrie Hall
Retail Factory Manager ABP Doncaster Carrie is passionate about quality and works tirelessly to ensure high quality for the two million packs of beef supplied to Asda every week. Described as a natural leader, colleagues confirm she instils confidence in her team to deliver, especially over the recent testing times. Her 'can do' attitude is refreshing in this demanding industry, says her proposer, and she is not afraid of hard work. Carrie can often be found on the shop floor where she takes great satisfaction in the development of her team.
Meat Businesswoman Award – Craft Butchery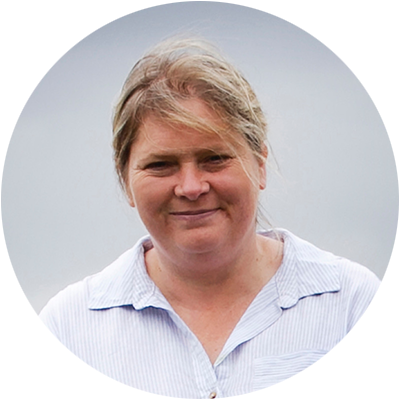 Bridget Borlase
Owner / Director
Bridget B's Butchery
Bridget B's was formed in 2005 as a diversification to an existing farming business. Bridget moved on from her family farming roots and this enterprise has grown from one retail outlet to four, as well as selling online with an attractive website.  She has sought to offer her customers a really modern approach to her meat offering, mixing all the classics with many new cuts, with a focus on customer service and engaging with her customers to enjoy their meat. Backed up by a team of craft butchers, Bridget always strives to provide meat with integrity and first class customer service.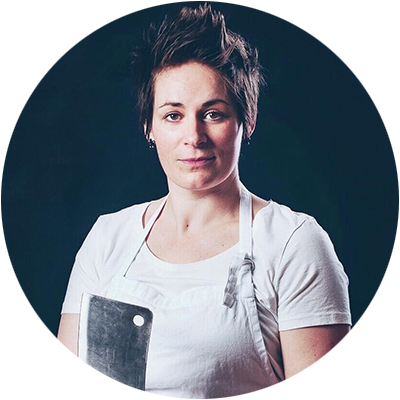 Elyse Chatterton
Butcher
Popowich Meat Company
Elyse is described by her proposer as a super talented creative butcher, whose enthusiasm for the job is infectious. Colleagues confirm she is fun to work with and in true 'Women In Meat' style she was actually taught her skills by another lady butcher and has progressed rapidly since. Elyse loves to create new value added ranges for the counter and one of her favourite things is teaching other people butchery skills. She is also now also a very proud member of Team Canada, taking part in the World Butchers Challenge competition.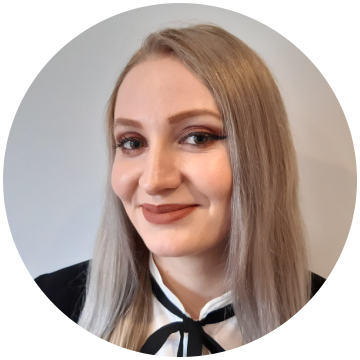 Adelina-Adriana Timofte
Skilled Butcher
ABP
Since joining ABP in 2018 Adriana has made huge strides developing her butchery skills, from working at the entry level to become a highly skilled member of the ABP team. She has now reached the highest rank of butcher in the ABP business. Adelina-Adriana has become a key member of the team, being highly respected for her skill and as a result has inspired other female colleagues to pursue a career in butchery, proving women can do the physically demanding role normally only considered by men, and to do it to the highest standards.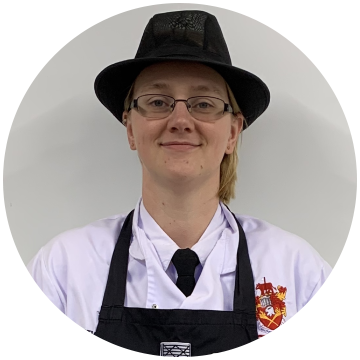 Letitia Redfern
Butchery Manager
Booker (Carlisle)
Letitia originally joined Booker as a Branch Assistant. Whilst in this role she expressed an interest in a long-term career with Booker and completed its Butchery Training Programme. She has consistently demonstrated a real passion for the trade and as a result was offered a full-time role in butchery. With a desire to learn, a positive can-do attitude and an ability to build relationships with colleagues and customers, she was promoted to Butchery Manager. Letitia was one of the first to complete her Craft Butcher Accreditation and is completing her Level 3 Butchery Apprenticeship.
Meat Businesswoman Award – Trade Body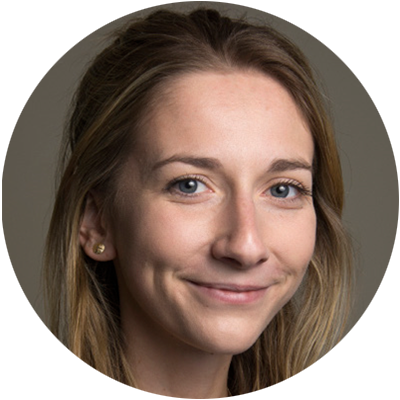 Harriet Henrick
Livestock Advisor NFU Harriet has worked for the NFU for eight years and has been the NFU's livestock adviser for two years. Harriet is nominated as a crucial and influential member of the livestock team, supporting the national livestock board and managing the NFU uplands forum representing the interests of beef and sheep producers across England and Wales. Harriet leads on key policy areas for the red meat sector, namely climate change, clean air strategy and waste. Harriet was also co-author of the NFU's 're-thinking ruminants' toolkit and infographics.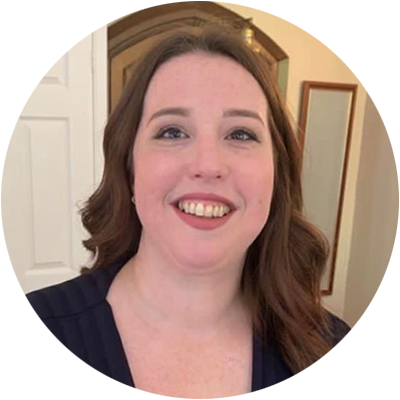 Eleanor O'Brien
Membership Manager National Craft Butchers From the numerous nominations received for her, it is clear that Eleanor is highly thought of by both colleagues and members of the NCB. Described as the 'backbone' of the NCB, she is put forward into the Women In Meat Industry Awards this year as being very conscientious, knowledgeable and professional – always going the extra mile to help members. One colleague added that Eleanor deserves recognition for all the efforts she puts into helping members of the meat industry across the country.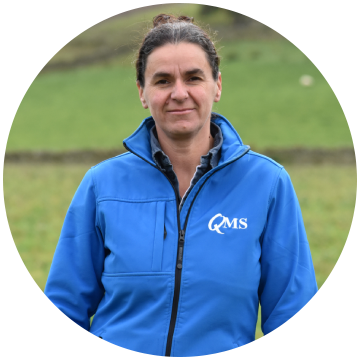 Kate Rowell
Chairperson
Quality Meat Scotland (QMS)
Kate Rowell is a consistent voice of reason and a real role model for the whole UK industry. A finalist in this category last year, she is well known for her passion, knowledge and enthusiasm of the red meat industry. Kate is a fifth generation farmer running a 750 hectare farm, but still finds time to be fully involved with QMS and the promotion of quality Scottish meat.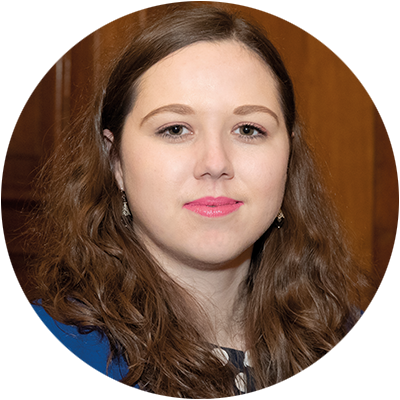 Katie Doherty
Chief Executive Officer IMTA Katie originally joined The International Meat Trade Association (IMTA) without any trade knowledge, yet quickly developed a grasp of the industry and a knowledge of the complex world of trade related quotas. A baptism of fire followed with Brexit. Her rapid promotion to CEO occurred at a time of great change and uncertainty due to the Brexit negotiations, which had and continues to have a major impact on IMTA members. She has built a strong reputation and has developed a good team around her, gaining a healthy respect from those she deals with.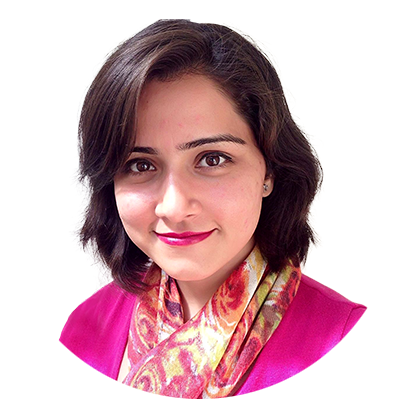 Shraddha Kaul
Director of External Affairs British Poultry Council Shraddha originally joined the BPC with extensive experience in communications and immediately relished the challenge of raising the profile of the poultry meat sector as a social good and asset to society. She is liked and respected by BPC members and stakeholders for presenting complex subjects in a way that is relevant to both a consumer and trade audience.
Meat Businesswoman Award – Wholesaling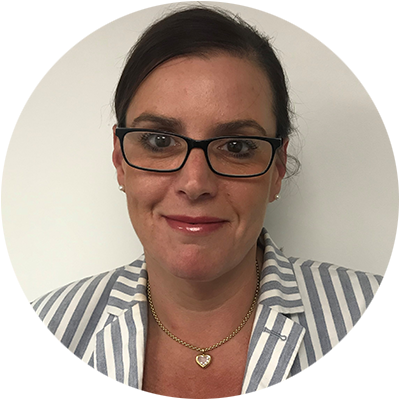 Francesca (Fran) Wyatt
Managing Director
Porky Whites Ltd
Fran joined her father Graham making award-winning sausages at only 17, initially starting in production. Embracing all aspects of the business, Fran learned butchery at their shop in Horsham, before returning to the factory. Today Fran wears many hats in her role at Porky Whites, from new product development to sales and marketing, plus account managing several of the company's supermarket contracts. Fran is an integral part of this well established family-run business, which is going from strength to strength.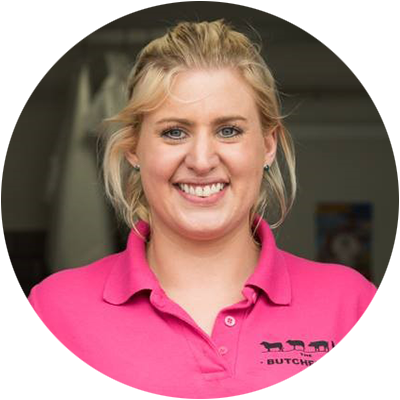 Rachel Edmunds
Proprietor The Butcheress Ltd Rachel 'The Butcheress', based in Bromsgrove, has over 16 years' experience in the wholesale butchery industry. Being from a farming background, she is committed to sourcing top quality British meat. To meet consumer reassurance all meat at the Butcheress is fully traceable from farm to plate. Rachel also hand rears some of her own Gloucestershire Old Spot Pigs and Texel Sheep, as well as having 40 free range chickens. The business is very active on social media and includes a successful retail shop, which catches the eye with its shocking pink exterior. A true woman in meat!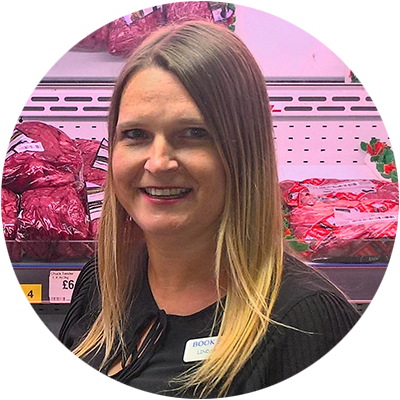 Lindsay Murphy
Regional Training Manager Booker Lindsay has been responsible for Booker's Butchery Training Programmes since 2015 and has developed great working relationships with the Butchery Operations team to drive all aspects of training. She has been instrumental to improving all aspects of the company's training structure including launch days, workbooks, workshops, training assessments and graduation events. The company says that Lindsay genuinely cares about the quality of training that her colleagues receive and was instrumental in changing the way trainees were assessed, taking this from a remote, document-based assessment into a process that is engaging and interactive.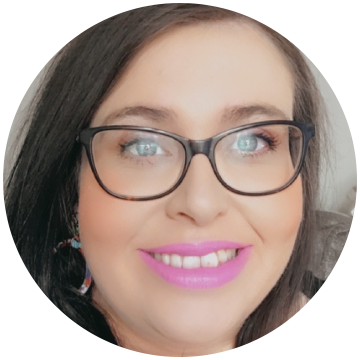 Lynsay Chappell
Sales Adviser Price & Fretwell Starting without any prior meat experience, Lynsay is now a senior internal sales member and has become an integral part of the Price & Fretwell team. Her nomination describes her passion for the job as infectious and that it played a huge part in Price & Fretwell being confirmed as a Catering Butcher of the Year Finalist in the Meat Management Industry Awards. Colleagues say she is adored by other team members and the company's customers. Her ability to establish long term relationships with customers and manage a growing customer base is described as second to none.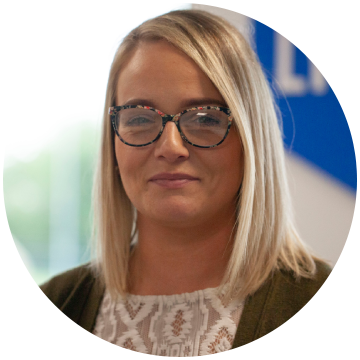 Danielle Henry
Butchery Trading Manager Lynas Foodservice (Causeway Prime) Recognised for having a fantastic way of dealing with both customers and suppliers Danielle has an outgoing personality and can-do attitude. She has been working in the industry for over 11 years and has dealt with her nominator for around half that time. She is responsible for all the buying of fresh meat and pork for the foodservice division as well as for 8 retail outlets that her company run. She does all this with a smile and a friendly attitude. A finalist last year Danielle is looking to go one better in 2021.
Meat Businesswoman Award – Industry Supplier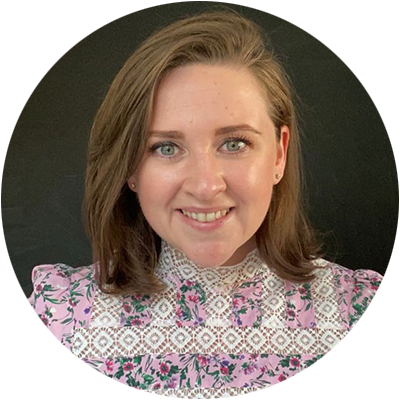 Grace Hurrell
Head of Quality and Technical Innovation
Foods Connected
Grace has a career built on working across all aspects of red meat supply chains and her knowledge of 'farm-to-fork' considerations is, say Foods Connected, industry leading. She brings her experience and expertise to the job on a daily basis, and by doing so can assist suppliers / manufacturers and retailers that work with Foods Connected to drive initiatives that integrate data capture, traceability and business insight, to develop and support transparent and robust supply chains. Grace is described as an insightful presence providing great support to work colleagues and clients alike.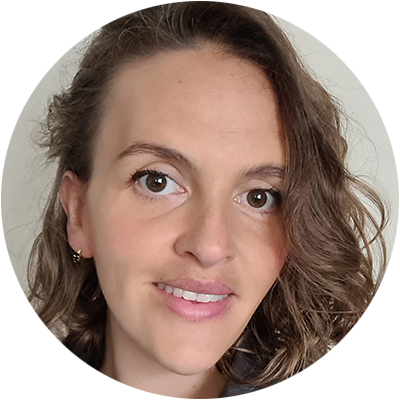 Eleanor Lelliott
Account Director / Partner
Leonards Ingredients
Proposer Alf Turner says he has known Ellie for a number of years since the business started purchasing from Leonards ingredients and he describes Ellie as incredible from day one. He added: "She has a tremendous wealth of knowledge and passion for the ingredients category and been incredibly helpful in working with us to create bespoke sausage seasonings that have helped us win national awards." Over the last six months up to the nomination date the company has worked closely with Leonards on a project to develop ingredient seasonings that the business has now launched in support of 'Help for Heroes'.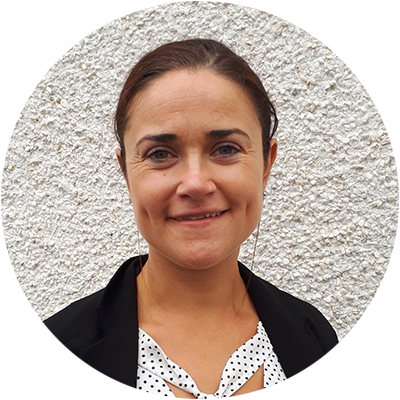 Joanne Hughes
Sales Executive
Foyle Food Group
Joanne's proposer says she has worked with Joanne for many years both as a colleague and more recently as a customer of hers. Described as incredibly hard working Joanne is also said to be a pleasure to deal with and has a great personality. Joanne has been involved in the meat industry for many years and undoubtedly deserves recognition by participating in the Women In Meat Industry Awards, recognising the good work she does servicing butchers and wholesalers throughout the UK and Ireland.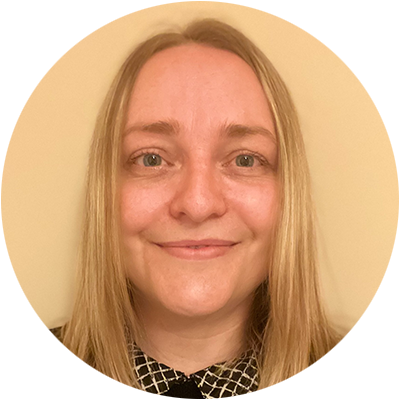 Kirsty Hovey
Technical Support Manager
ABP Doncaster
Proposed by Asda, the nomination confirms that Kirsty is recognised as a person who always puts the customer first in everything she does. Her technical knowledge of the retail meat sector is unrivalled says the nomination and this is to the great benefit of Asda. Her work in developing systems and continually improving existing systems is what Kirsty is all about, responding to challenges with her unique and inquisitive nature that is described as a breath of fresh air. She is recognised as an asset to ABP and her attentive nature ensures the quality and safety of all retail packed beef supplied to Asda.
Meat Businesswoman Award – Training & Education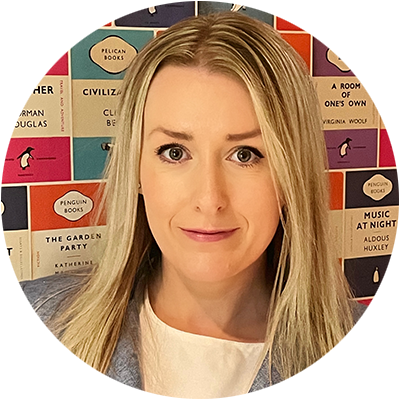 Siobhan Spruce
Head of Leadership Development
Pilgrim's UK
Siobhan is passionate about identifying and nurturing talent within the organisation. Having introduced Pilgrim's University, comprising a suite of more than 2,000 online courses, as well as mentoring schemes to match new talent and experience, Siobhan is driven by ensuring both new and existing team members feel motivated and challenged. Recognised as an inspirational leader, Siobhan is reported to have made a marked difference to the business' learning and development (L&D) programmes.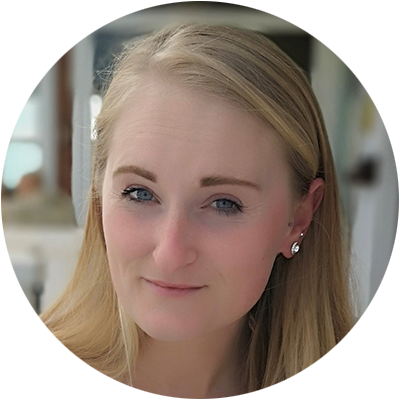 Tara Davies
Butchery Trainer and Assessor
Crosby Management Training
Tara has a track record as a butcher for approaching eight years in farm shops and high street butchers shops. She actually completed her Advanced Butcher Apprenticeship with Crosby Management Training. The nomination confirms that Tara has worked extremely hard over the last two years with her apprentices. Even with the COVID restrictions, she has managed to have all of her apprentices pass at EPA and some with excellence in all elements!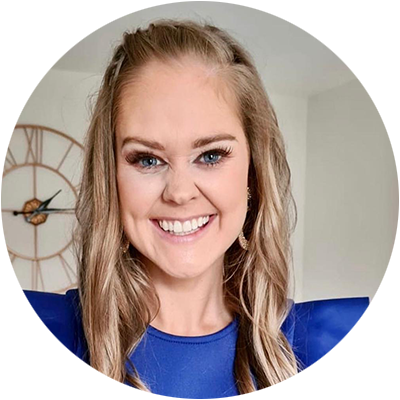 Clare Doherty
Quality Assurance
Lynas Foodservice
Quality assurance plays a big part in the  Lynas Foodservice business. A quick visit to the company website confirms that its aim is simple, 'to serve our customer with the best product and the best service we can provide'. Clare is described as playing her full part to achieve excellence and is extremely passionate about her job. She is very hardworking and self-motivated and colleagues readily confirm she is devoted to her job.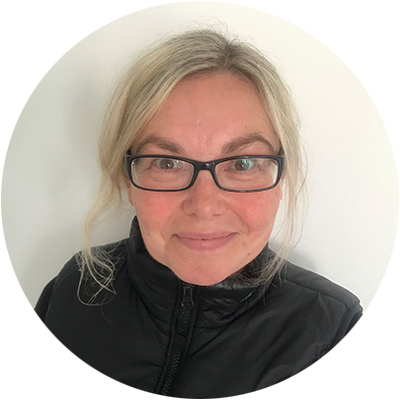 Nicky Taylor
Head of Talent and Employee Experience
Moy Park
Nicky has set and delivered on growth plans for apprenticeships providing much sought-after career entry points into the industry. She has implemented an internal mentoring programme and trained over 120 mentors, supporting a wide range of needs from career development to improving leadership and communication skills. Nicky has also instigated a monthly publication to team members called the Talent Times which features updates on the work of the team plus a page of learning resources that team members can engage with.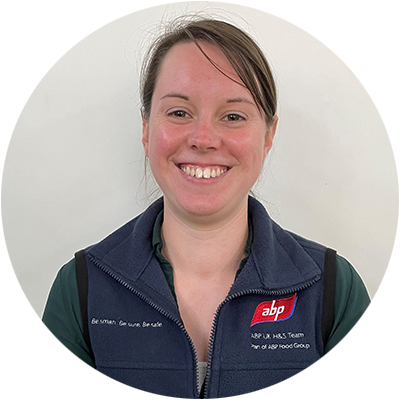 Jemma Wiles
Senior H&S Officer
ABP Group – Birmingham
Jemma has been with ABP for over five years and has embodied what it takes to be a leader in the field of health and safety, and training. Originally recruited from M&S to fill one of two new H&S officer roles, Jemma quickly progressed to her current position of senior H&S Officer. She comments: "I am constantly trying to push myself out of my comfort zone and develop myself as both a leader and as a health and safety professional. I completed the 'Women in Leadership International' course in June of 2020 in order to further develop my leadership skills in preparation for the future. Colleagues confirm that Jemma has a 'can do' attitude and sees challenges as learning experiences on which to build and grow from.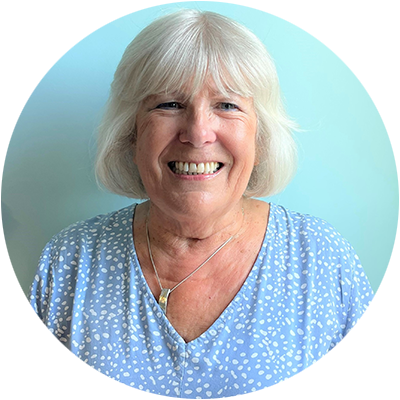 Jane Dale
Managing Director
Meat Ipswich
Jane Dale, the Managing Director of M.E.A.T says she has two goals: the first is to further develop the company as a tribute to her late husband, John Croxford; and secondly to be recognised as one of the best fresh food training companies in the UK. She states: "I try to live by the company motto: professionalism, enthusiasm and pride in all aspects of the business." Jane likes to empower her workforce and strongly believes in training for all, and that everyone deserves a chance to show their true potential.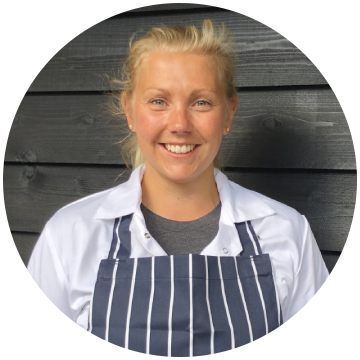 Rebecca Robinson
Butcher Becky's Butchers Becky has built up her own business in what were redundant buildings on the family farm. Since the first Lockdown the shop has grown in size and in volume of customers. Becky's aim is to provide good quality local products in her shop including a variety of different flavour sausages, burgers and pies. Apart from the shop her private butchery trade has increased with livestock owners travelling across Essex and Suffolk to get their produce butchered and packaged professionally. Customers and colleagues agree that she is an absolute credit to her chosen career.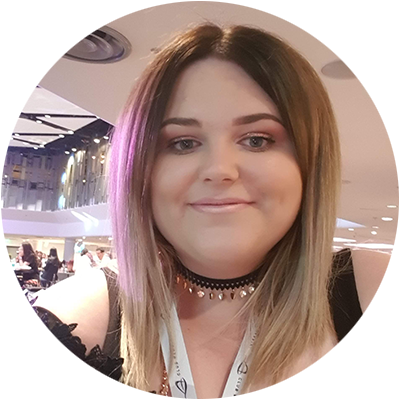 Ellie Geddes
HR Manager ABP York & Group Support Ellie confirms that her favourite thing about working at ABP is 'hands down' the people. She says 'I have met some incredible people and forged some great relationships working for this company.' During her time with ABP, Ellie has made the transition from an administrator with a flair for design, to HR Administrator and helped to form a new more streamline HR team which put ABP people right at the heart of its operation. Her line manager said that she is incredibly proud of Ellie as she demonstrates company pride, company values, loyalty, commitment, and an excellent work ethic.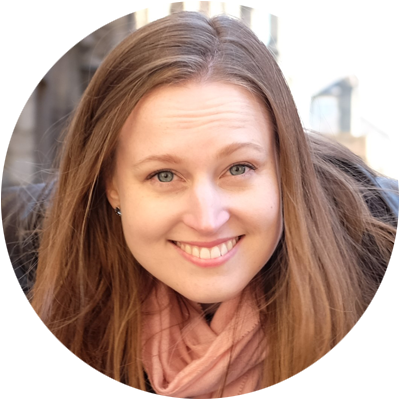 Grace Cabarbaye
Commercial Manager
Dalehead Foods
Grace is responsible for commercial management of the gammon category, the easy to cook category and the BBQ category within Dalehead Foods. The company confirm that Grace has consistently looked at ways to demonstrate innovation and leadership. A good example goes back to the start of the Covid-19 pandemic when Grace developed new solutions to help respond to the pressure created by customer demand, and actively led the response by the company to distribution challenges. Her nomination confirms that Grace remains eager to learn and has made a significant impact on the business during the short period she has been employed.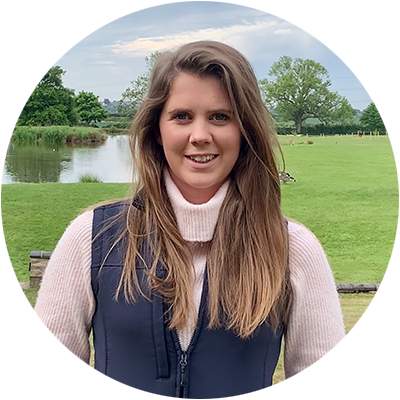 Annabel Palmer
Business Development Manager Buitelaar Group Despite joining Buitelaar during a global pandemic, Annabel has shown true resilience and devotion to the company and the wider industry. She leads a brand new marketing team and has undertaken a full rebrand and developed a new website. In addition, with significant input from Annabel, the business has expanded its meat brand range – Heritage Hallmark – and created an outlet for external calf sales. Annabel has been instrumental in developing an increased social media presence, now reaching over 45,000 on Facebook. She has created various graduate schemes and is a mentor for new entrants.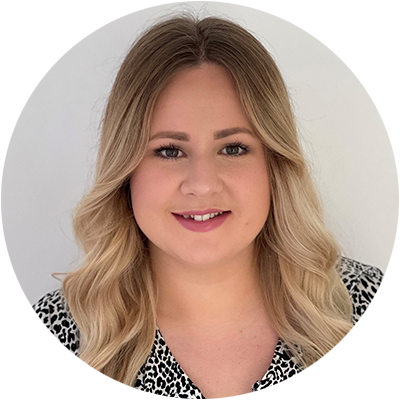 Paula Lobb
Group Technical Manager ABP Birmingham Being awarded a scholarship jointly by The Worshipful Company of Butchers and The Institute of Meat whilst in her final year at university really solidified Paula's decision to seek a career within the meat industry. Starting as a graduate at ABP, Paula aspired to be within the group technical function and achieved this within 4 years, a remarkably quick progression. Her line manager comments that Paula never questions work requests or changes, even at very short notice, meeting the needs of the company and protecting company values, and is always mindful of her colleagues' welfare.
A SPECIAL THANKS TO OUR 2021 PARTNERS: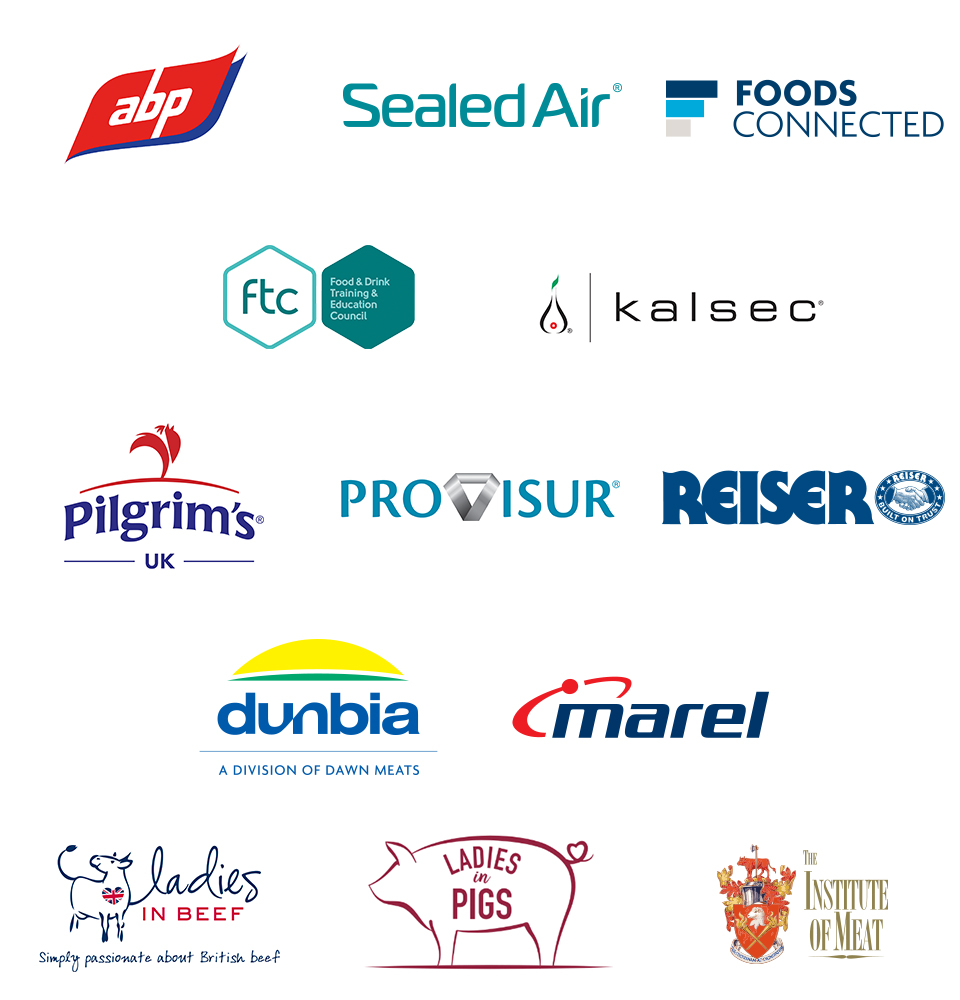 Event date is subject to any Government rulings on public assembly and therefore the organisers reserve the right to make appropriate changes if required affecting the date or venue at their absolute discretion.