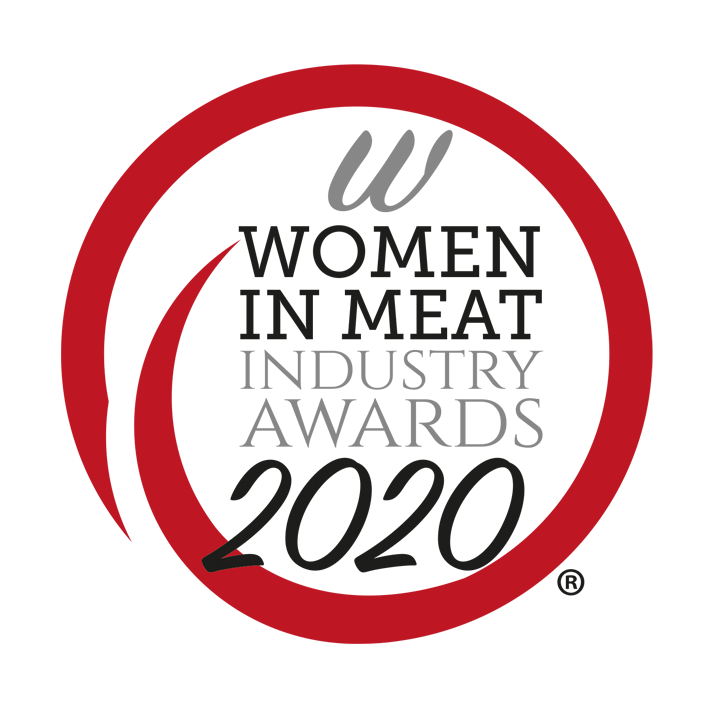 Quick Links:
You can click the links below to navigate to see each of the awards winners.
Meat Businesswoman of the year Award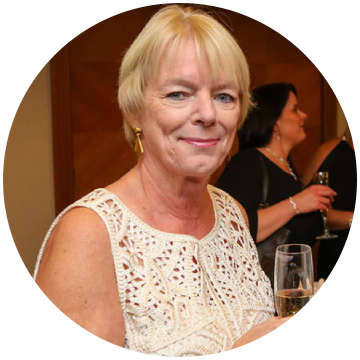 Margaret Boanas
Chairman
International Meat Trade Association (IMTA)
"I am delighted to accept this award , and to see women being recognised in our Industry. Research acknowledges that Companies with women in senior management  roles perform better than those without , we need the brightest and best across all sectors in order to deal  with the challenges we are facing."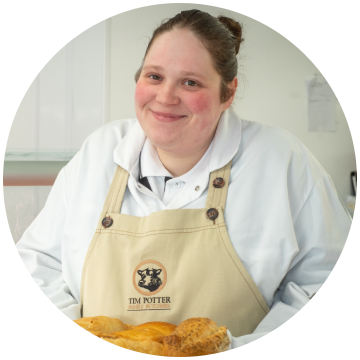 kATIE pOTTER
Butcher
Tim Potter Son & Daughter Ltd
"I am absolutely delighted to have won the Rising Star award, I can't thank my family, friends and customers enough for taking the time to vote for me, it really does mean the world to me that their support has enabled me to win this amazing award."
Meat Businesswoman Award – Trade Body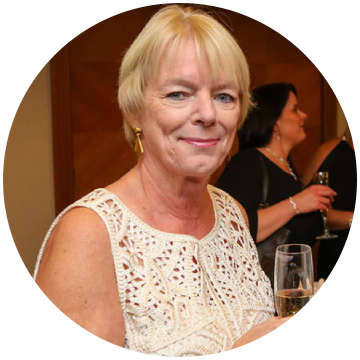 Margaret Boanas
Chairman
International Meat Trade Association (IMTA)
"Thank you so much for this award and for recognising the great work of Trade Associations. This really has been an exceptional year, and like so many people the IMTA team have been working very hard to help members prepare for December 31st , with answers still required in some areas I think the long hours will continue for many more weeks. So I dedicate this to our amazing team."
Meat Businesswoman Award – Foodservice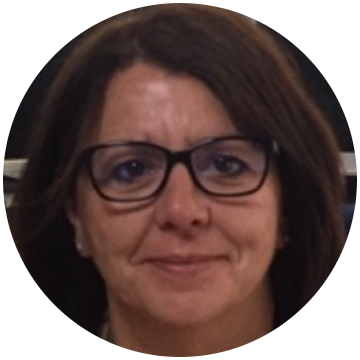 Tracey Gardner
Account Director
Fairfax Meadow (Europe) Ltd
"It truly is an honour and a surprise to receive this award. I like to get my head down and get on with my job and feel extremely grateful to have had a career in foodservice spanning over 30 years and to have spend the last 16 years working for Fairfax Meadow. I have had some great times and faced some challenges, none more so than this current period we are experiencing in the industry but fingers crossed than normal service resumes very soon."
Meat Businesswoman Award – Wholesaling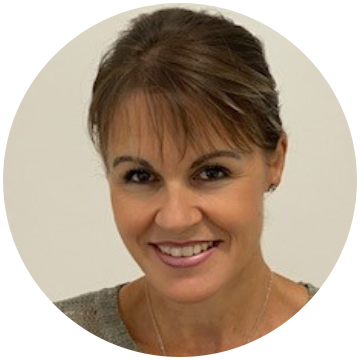 Melanie Greaves
Director/Owner
T&G Wholesale Meats Ltd
"I am delighted to be able to accept this year's Meat Businesswoman Award for the Wholesale sector. This award would not have been possible without the continued support of our fantastic team at T&G Wholesale Meats, our wonderful customers and suppliers as well as my amazing family and friends. The meat industry is incredibly diverse and offers individuals looking to embark on new career many exciting opportunities."
Meat Businesswoman Award – Training & Education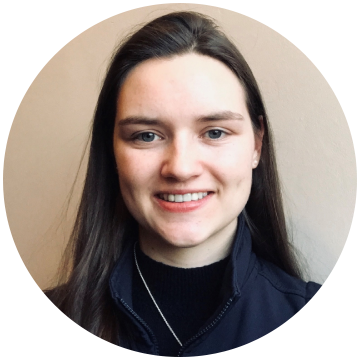 Georgina Corbett
Shift Manager, Butchery Academy Area Leader
Cranswick Country Foods Ltd
"To be nominated for such an award really humbled me, to actually win, I have no words for. Reflection is not something we often do but looking back this could not have been achieved without the support network around me both in the U.K. meat industry and those at home in Ireland. It has made me realise how far I have come in such a short time and the future is bright. In a world dominated by men, there is a place for women." 
Meat Businesswoman Award – Industry Supplier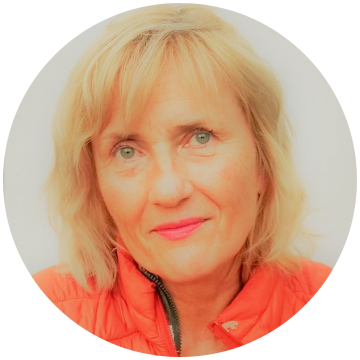 Dr Fiona Roberts
Technical Supply Chain Analyst
Foods Connected
"I was surprised and delighted to be nominated in the first instance and absolutely thrilled to win the 2020 Industry Supplier Category in a field of extremely talented women. During the voting process itself, I received such supportive and positive comments from colleagues and customers.I believe that in itself speaks volumes about the importance that the industry now places on  animal health and welfare within our supply chains. Collaborative working, with the strength of data-driven insight available through Foods Connected, is going to be crucial to placing our customers in a stronger position, at what is undoubtedly a challenging time for sustainable production. I am very proud to be part of this and for the recognition of this award."
Meat Businesswoman Award – Manufacturing / Processing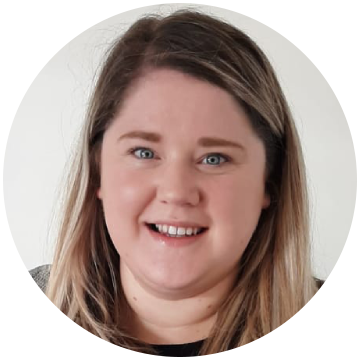 Mairéad McCullough
Site Technical Manager
ABP
"I cannot emphasise enough the importance of a good teacher..' is a quote from Dr. Temple Grandin and to echo this, I have been lucky as to have a fantastic mentor throughout my career who has always been there for me, to challenge me and guide me. 
In the current Covid environment, I have never been prouder to be part of ABP and the Meat Industry and winning this award is humbling."
Meat Businesswoman Award – Craft Butchery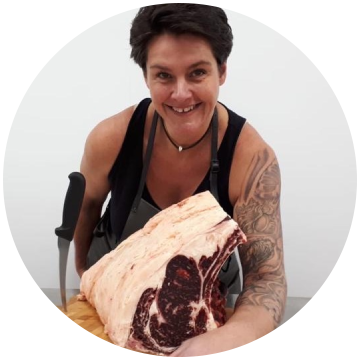 Rachel Godwin
Traditional Butcher
Company Director/Head Butcher
"I am absolutely thrilled. For me, this is just what I do, a deep passion of mine, and I have never really seen it as something requiring credit. So to be recognised within the industry for all that I have achieved over my career is very exciting indeed. Thank you to everyone who voted, I am incredibly humbled!"
Meat Businesswoman Award – Retailing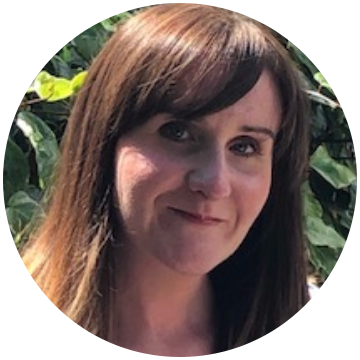 Tricia Sykes
Senior Manager – Technical & Quality – Meat Fish and Poultry
Asda
"I am overwhelmed and humbled by winning my Category award,  this will definitely add to one of my proudest moments.  The meat Industry is full of talented, innovative and extremely knowledgeable people, it's a privilege to be part of it."
A SPECIAL THANKS TO OUR 2020 PARTNERS: