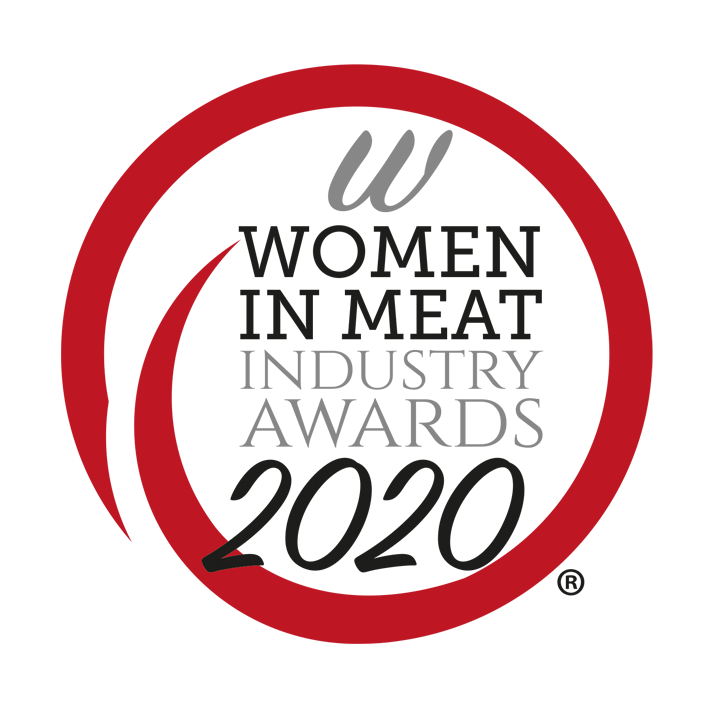 Quick Links:
You can click the links below to navigate to see each of the awards finalists.
Meat Businesswoman Award – Retailing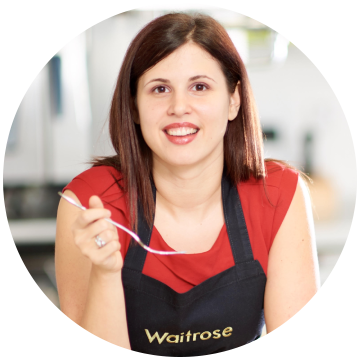 Simona Cohen-Vida-Welsh
Product Developer
Waitrose
Since Simona joined the Waitrose team, the business reports that it has benefitted from a real step change in pro-active thinking and cross functional working. The retailer recently embarked upon a category strategy project, overhauling 34 lines in its range. Simona not only challenged and excelled in her own area NPD function, but she was able to understand and adapt to meet the needs of both the category and commercial teams, resulting in a 20% uplift in year-on-year sales. A highly intelligent, determined and diplomatic individual, Simona is nominated as a person who will go far.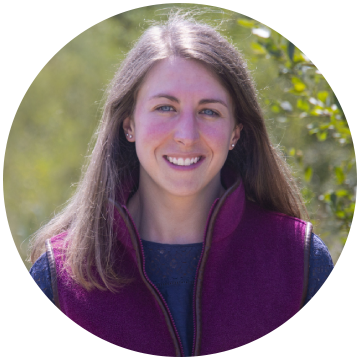 anna elliot
Sales and Marketing Director
Eversfield Organic

Julia Sheppard who nominated Anna has known Anna from a young age and has seen her take on the challenge of developing her family's business. Anna's energy and passion for the product and the service provided has seen Eversfield Organic grow from the retail of hampers of their organic meats, to opening local shops in Totnes and Tavistock in Devon. Her energy and enthusiasm has been absolutely fundamental to the development and growing success of the business.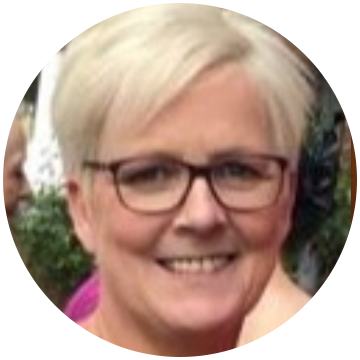 DIANE JONES
Operations Manager
Alternative Meats

True dedication and true care for her role when leading the retail and website department of Alternative Meats. Diane's nomination reports that she demonstrates both outstanding customer service and meticulous attention to detail, always aiming at 100% customer satisfaction. She acts as a first point of call for all retail enquiries and has maintained a strong professional relationship with many customers to ensure that they return time and time again. In fact, customer feedback is incredibly complimentary about Diane's work and she really shines within the business.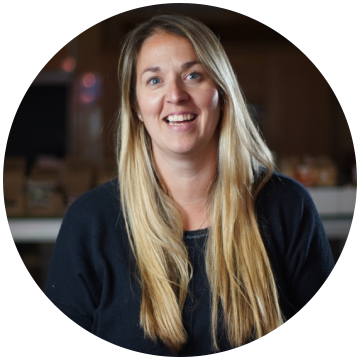 Kathryn Meadows
Butchery Manager
Nicholson's Butchers

Kathryn is the 4th generation to run Nicholson's after taking over the rains from her father – she's the first female to run the business. Nicholson's has flourished since with 15 staff members producing a vast range of products – from a full deli selection with cured meats, homemade slaws and peas pudding, to a range of over 20 pies baked in store. Kathryn is passionate about local sourcing and supporting other small suppliers, remaining open throughout Covid to support the community.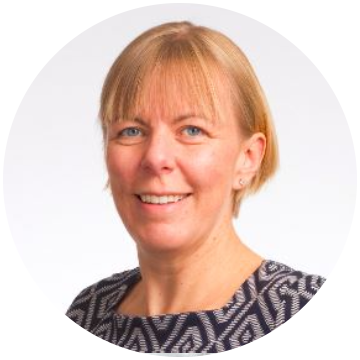 HELEN MAXWELL
Partner & Technical Meat Manager
Waitrose
Her knowledge from the abattoir to the consumer enables us to approach step change processes pragmatically, legally and with food safety and quality at the heart of decision making. Helen's nominator says this has been instrumental in allowing decisions that influence innovation in product and process and that ensure Waitrose keeps quality and consumers as the focus in all it does.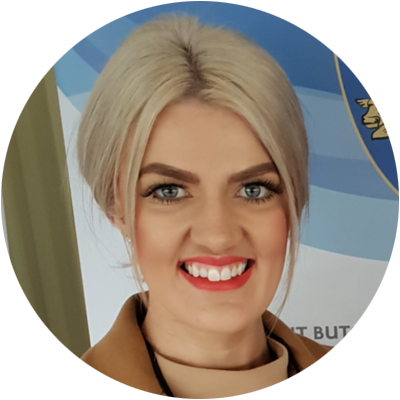 LAUREN MORGAN
Partner
Morgans Country Butchers

More than ever in recent times, Lauren, who was a finalist in last year's Women In Meat Industry Awards, has been the prime mover at Morgans Country Butchers in keeping in contact with clients and arranging a comprehensive delivery service through the lockdown period, always helping customers with a cheery word and a smile. The standard of products has also remained excellent despite all the challenges. Morgans Country Butchers won the UK Supreme Sausage Champion Award last year as part of the UK Sausage Week celebrations and as a result Lauren found herself on television with her father Dan tasting her sausages with Holly Willoughby and Philip Schofield.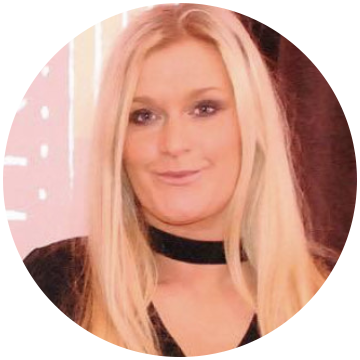 LYNNE STRUTHERS
Shop Owner
Chapman Butchers Glasgow

Around eight years ago Lynne had no butchery experience at all, however her family has owned and run a shop since 1933. Lynne's dad John was due to retire. He decided to sell but Lynne was reluctant to see the business getting sold on to someone new so she asked her dad for the opportunity to take on the shop.  He agreed and they have never looked back! Lynne has renovated the shop and introduced new and very popular up to date products. As a result sales are up by a staggering 40%. Lynne is active and successful on social media and also helps with local community matters.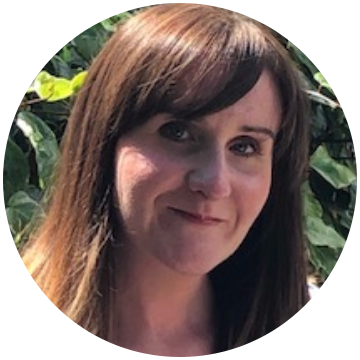 TRICIA SYKES
Technical & Quality Manager
Asda
Asda reports that, quite simply, Tricia Sykes is an inspiration in the retail meat sector. Being responsible for food safety and quality for meat and fish at Asda that retails over half a billion packs of meat per year. Described as approachable and friendly, colleagues assert that Tricia is a shining example of Asda behaviours and that her leadership is priceless in helping the company mission to remain as Britain's most trusted retailer.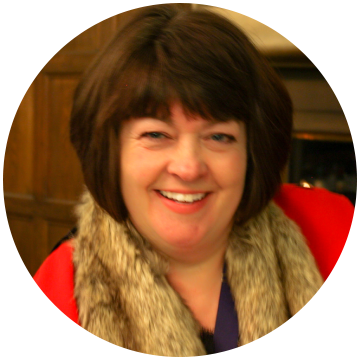 SARAH-JANE TRUMAN
Owner & Joint Proprietor
Johnsons of Thirsk

Sarah-Jane, known to us as SJ, has over 30 years experience in the meat industry. SJ took over Johnson's from her father, Ray, in 2000. The business has grown and developed, with Sarah-Jane becoming the first-ever Lady Master of the York Butchers Gild in their 750-year history in 2012. As is the case for many others, 2020 has presented unique challenges. Sarah-Jane has gone above and beyond for her customers; this included creating a regional delivery service, helping to co-ordinate local 'Mutual Aid' groups in the Hambleton villages, and taking Johnson's shop online for the first time in their 200-year history.
Meat Businesswoman Award – Foodservice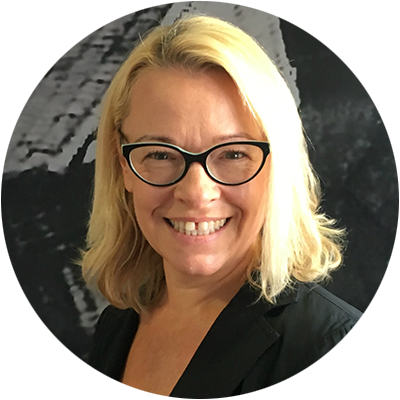 Lucianne Allen
Sales & Marketing Director
Aubrey Allen Ltd

A previous winner of the Wholesaling and Training & Education categories and last year's Meat Businesswoman of the Year overall winner, Lucianne's commitment to clients is described by colleagues as legendary and always at the forefront of her thinking. It is also reflected throughout the team that she leads.  During the difficult and uncertain times resulting from lockdown she continued to actively communicate and support her clients. Her unbound energy and compassion for the industry is what marks her out to be so special.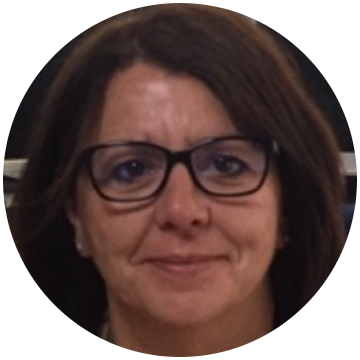 TRacey gardner
National Account Director – M&B
Fairfax Meadow

Tracey works tirelessly to ensure that her customers are happy, colleagues say that what she doesn't know about the meat industry isn't worth knowing. Tracey has worked at Fairfax Meadow for 16 years.  She started as an account manager in 2004, worked her way up to head of sales and is now the National Account Director for M&B.  Her focus is on managing their account end to end as well as being instrumental in helping develop Miller & Carter.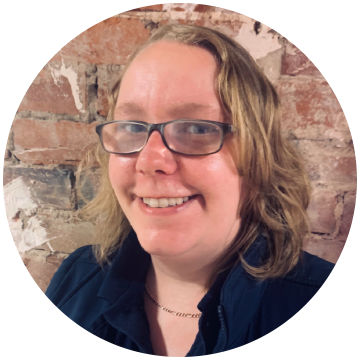 Michelle kennedy
Chief Operating Officer
Farmison & Co

Michelle is a trained pastry chef and in addition brought her extensive knowledge of meat and customer requirements to the business to develop and implement state-of-the-art technologies for online and logistics operations. These systems were bespoke and built from scratch and more importantly, directly impacted by Michelle's planning. Her leadership has been instrumental in building a new ERP system, connecting traditional farms and butchers with consumers over the internet. These systems have also seen the promotion of British heritage breeds.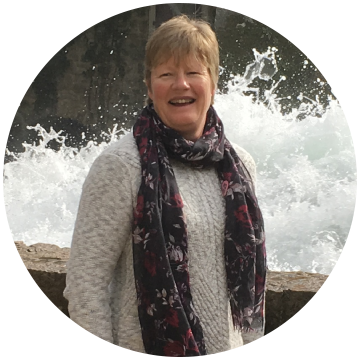 SALLY Lugg
Owner
Primrose Herd

Sally is a real hands on enthusiast from raising a herd of pigs to making sausages, or ordering supplies talking passionately to customers. Product is delivered locally and country wide. Sally is regarded as an absolute legend in the Pig world and highly regarded for her work for the Rare Breed Pig Association.
Meat Businesswoman Award – Manufacturing/Processing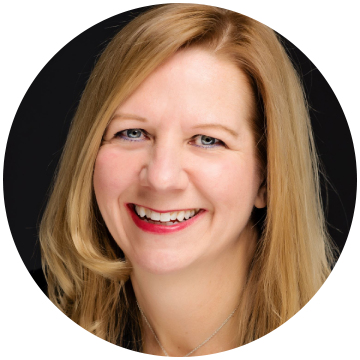 Sharon Birkett
Director of Quality & Regulatory Affairs
OSI Group

Sharon has been a global leader in developing the Food Safety Culture within OSI's 65 plants in 17 countries.  She has led the deployment of food safety culture surveys to over 8,000 employees at these 65 plants including the UK based range of businesses.  The subsequent company-wide awareness of food safety culture and plant by plant improvement created by Sharon has positioned OSI as an emerging leader is food safety culture due to her outstanding efforts. Sharon has also led significant enhancements to beef animal welfare at OSI's European operations.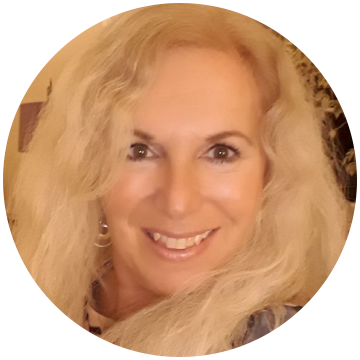 LOrraine fountain
Commercial Manager
Dalehead Foods

Lorraine oozes passion about the UK lamb market and has been instrumental in the work behind delivering all year-round British lamb supply to Waitrose. Lorraine also leads the carcass balance workstream to deliver best in class utilisation. She has been with Dalehead for coming up to four years and was previously a commercial manager for Bernard Matthews. Her industry knowledge spans right across the supply chain from marketing to product development and safety.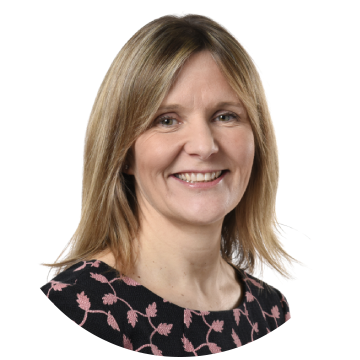 Rachel baldwin
Vice President of Human Resources
Pilgrim's Pride Ltd

Rachel has been Tulip's integration champion following the acquisition of Pilgrim's Pride by the company. She has led a successful reward and recognition scheme as Tulip adopt new visions and values. As part of the executive team she was also the architect behind the company's Covid-19 response and installing a new 'safety is a condition' mindset to eliminate accidents. She is an active member of the IGD and a driver of Tulip's charity work, helping win the GroceryAid Gold Award 2019, plus supporting the Uganda Thousand Trees Challenge and Tulip's work with the charity Mind.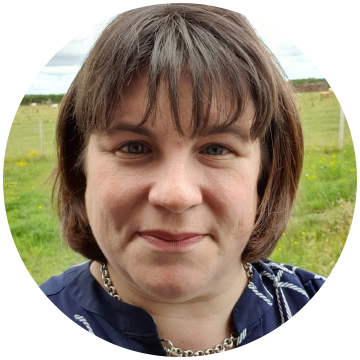 sarah haire
Group Agriculture Manager
Dunbia

In her capacity as Chair of the European Roundtable for Beef Sustainability (ERBS) and previously as Chair of SAI Beef TWG, Sarah has championed beef sustainability and wider industry collaboration for many years. ERBS has agreed 4 priority areas and 8 outcome measures, against which the success of individual programs will be measured. The UK Cattle Sustainability Platform which was established in 2019 is chaired by Sarah and is a multi-stakeholder platform committed to the ERBS goals. Under the direction of Sarah it will now report annual progress.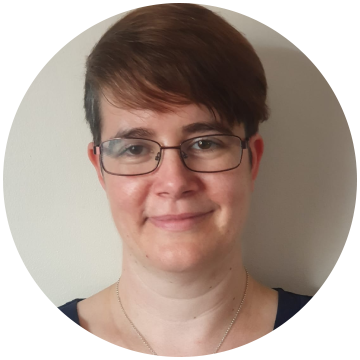 sarah harris
Site Technical Manager
ABP
When it comes to technical ability and industry knowledge ABP describe Sarah as someone at the top of her game. She identifies new technologies, evaluates them thoroughly and then implements change where required time and time again to enhance the business. Sarah's ability to fit new technology and ideas into the ever changing and often bureaucratic legal framework of the food industry has proven invaluable to ABP. When others are struggling the first call is often to Sarah!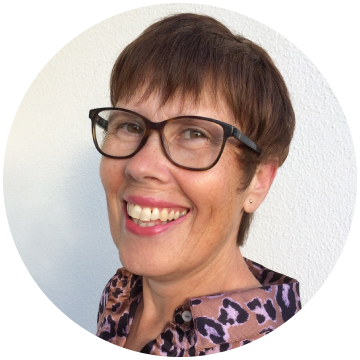 mary hennigan
  Livestock Payments Co-ordinator
Dawn Meats

Mary has been with the company for almost 33 years. She has played an integral role within the livestock and accounts team and now deals with over 15,000 farmers annually. Mary's real passion however lies in her voluntary role as Community and Charity Champion. She encourages all staff at Dawn Meats from their myriad of backgrounds to participate in the numerous programmes or fundraising events held either at site or in the community. She is both instrumental and a great ambassador in supporting the most vulnerable in society, both locally and nationally.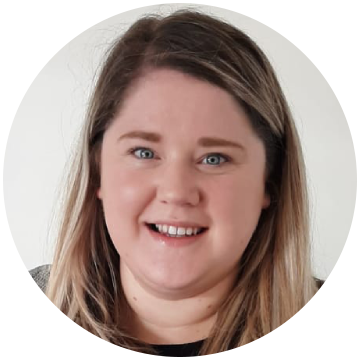 Mairéad McCullough
Technical Manager
ABP
Mairéad completed her industrial placement at ABP in 2010 and later joined the ABP graduate scheme. Mairéad has since held various roles within the group, and most recently became Site Technical Manager at Ellesmere in 2019. Her nomination sites that Mairéad is incredibly knowledgeable and skilled, and a great role model. She is a hands on mentor for new graduates and placement students and has been instrumental in the redesign of new Technical Development Frameworks at ABP.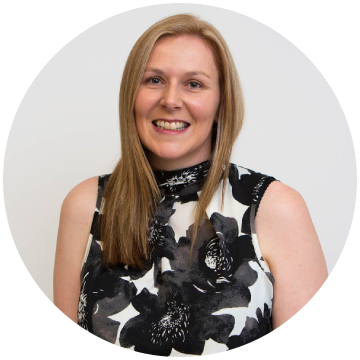 heather mackey
Continuous Improvement Manager
Foyle Food Group

Having joined the business as a graduate Heather, over her time at Foyle Food Group she has worked in production and sales which has given her a great understanding of the overall Foyle Food Group business. This experience has enabled Heather to take on the important role of Continuous improvement Manager where she brings an infectious enthusiasm which in-turn encourages excellent engagement from her peers. Heather serves as a great role model to new young people joining the business by mentoring and showing what can be achieved through hard work and ambition.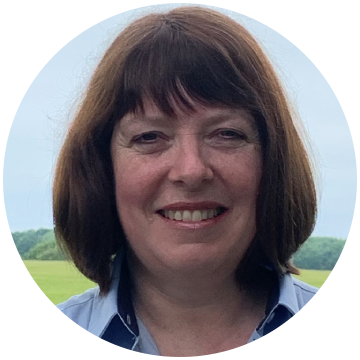 claire wright
Finance & IT Director
Soanes Poultry

Claire Wright ACMA joined Soanes Poultry in 2016 as Financial Controller and was promoted to Financial Director in 2018. An agent for change, she has driven a developing IT culture in the business and, as an enthusiast for the XL system, has transformed an underutilised data rich environment into an information driven enterprise, by introducing easy to read KPI dash boards. Recently Claire combined her farming back ground with her data skills by taking the role of GM in the company's chicken rearing business, driving efficiency of broiler production whilst maintaining an important focus on animal welfare.
Meat Businesswoman Award – Craft Butchery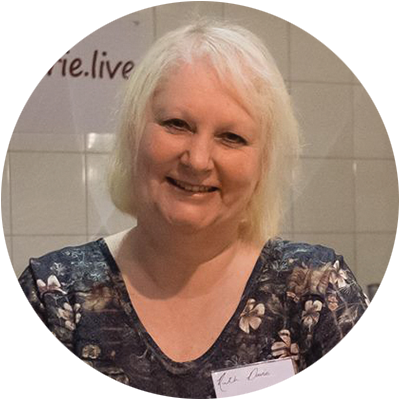 ruth davies
Charcuterier
Cwm Farm Charcuterie

Ruth is recognised as a very hard working lady who during the lockdown period provided a truly outstanding service by delivering produce of the highest quality to customers at affordable prices, and always with a smile. Another previous finalist her excellent quality Laverbread Salami, Leek Salami, Black Pudding and laverbread sausages come in for special mention. Passionate about her craft and the production of wonderfully tasting food, she is always looking towards developing new flavours – again with the legendary smile!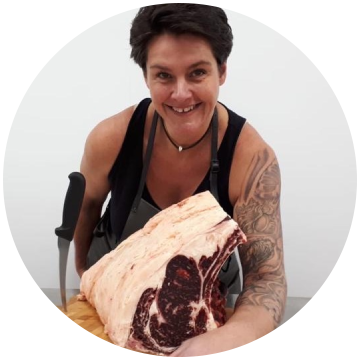 rachel godwin
Co-Director/Head Butcher
Alternative Meats Ltd

Rachel specialises in bespoke and seam butchery and everything she produces is nothing less than perfection with no detail left out. She demonstrates both skill and meticulous attention to detail, with her knife work being thorough and presented to the highest standard. She has a real passion and appreciation for the industry which she has worked in for the last 25 years. She ensure the full use of the animal and creates new ideas to limit waste and ensure the company runs efficiently.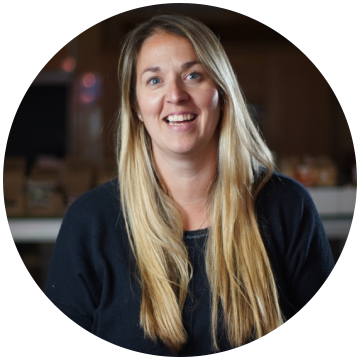 kathryn meadows
Butchery Manager
Nicholson's Butchers
Kathryn has made a huge difference at the local family run butchers in Whitley Bay where she works. She cheerfully leads a team during both the difficult and the good times to deliver fresh, innovative and in-demand produce. The butchers' business is continuing to grow and with Kathryn's dedication and enthusiasm continues to be a popular and vital business serving the local community with great products.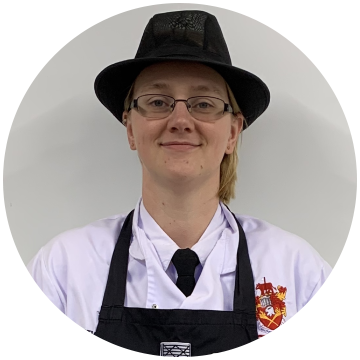 letitia redfern
Butchery Manager
Booker (Carlisle)

Letitia joined Booker as a Branch Assistant. Whilst in this role she expressed an interest in a career with Booker and completed its Butchery Training Programme. She demonstrated a real passion for the trade and was offered a role in butchery. With a desire to learn, positive attitude and an ability to build relationships with colleagues and customers, she was promoted to Butchery Manager. Letitia was one of the first to complete her Craft Butcher Accreditation and is now on track to complete Level 3 Butchery Apprenticeship.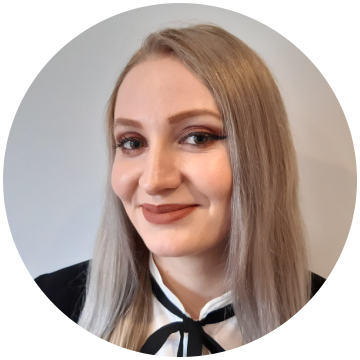 Adelina-Adriana Timofte
Skilled Butcher
ABP
Since joining ABP in 2018 Adriana has made huge strides developing her butchery skills, from working on the lowest level to now being highly skilled and projections are that in 6-months (from the time of nomination in June) is expected to reach the highest rank of butcher in the ABP business. Adelina-Adriana has become a key member of the ABP team, being highly respected for her skill and as a result has inspired other female colleagues to pursue a career in butchery, proving women can do the physically demanding role normally only considered by men, and to do it to the highest standards.
Meat Businesswoman Award – Trade Body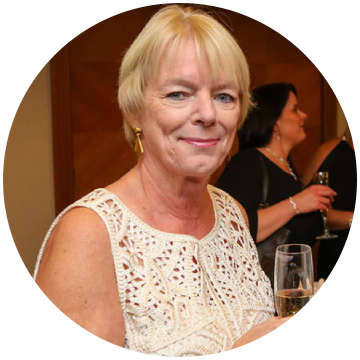 margaret boanas
Chairman
International Meat Trade Association (IMTA)

Margaret has been IMTA Chairman for 5 years, and is well known for working tirelessly to represent members' interests at UK & EU level. Before that she was a highly active IMTA board member for many years, bringing with her a wealth of knowledge and experience from many years as a meat trader.  Margaret has been VP, International Trade at UECBV and also finds time to dedicate her time and energies to the Worshipful Company of Butchers.  She is in line to become Master of the WCB next year in September (subject to election). Colleagues at IMTA and the wider industry report that Margaret represents the industry admirably, bringing balance and insight to challenging debates and supporting IMTA in any way she can.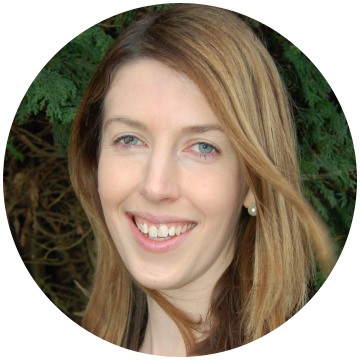 carrie mcdermid
Senior National Account Manager
Agriculture and Horticulture Development Board (AHDB)

Carrie  worked for the pork sector at AHDB for 6 years as senior marketing manager. She now continues the good work in her role as Senior Account Manager within the retail engagement team. During her career she has driven and delivered a series of TV led consumer campaigns, notably 'Mix Up Midweek with Pork.' That campaign has resulted in £58 million of incremental retail sales for the pig industry. Carrie has been instrumental in protecting and promoting the reputation of the industry, shifting consumer perceptions and attitudes towards pork.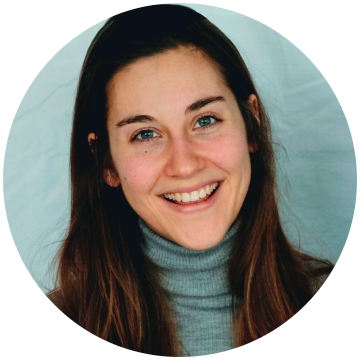 ANNA ProFFITT
Policy Technical Manager
British Meat Processors Association (BMPA)

Since joining BMPA, Anna has quickly become a highly regarded member of the team. In addition to compiling the organisations latest report 'Labour in the Meat Industry', Anna has taken the lead on BMPA's work to assess the impact of plastics on the meat sector and also oversees the British Quality Assured Pork Scheme. She is responsible for curating content on the new BMPA Member Portal and has recently been playing a key role in helping members interpret and implement the changing coronavirus-related legislation.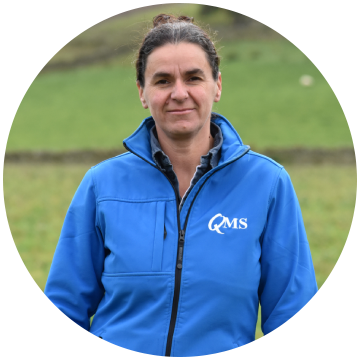 kate rowell
Chairperson
Quality Meat Scotland (QMS)

Kate Rowell is well known for her passion, knowledge and enthusiasm of the red meat industry.  She is a consistent voice of reason and a real role model for the industry, not just in Scotland but the whole UK meat and farming sectors. Kate is a fifth generation farmer running a 750 hectare Hundleshope farm on the Haystoun Estate, where the family have been tenants for 150 years. She runs the hill unit near Peebles with her husband Ed and their four children but still finds time to be fully involved with QMS and the promotion of quality meat from north of the border.
Meat Businesswoman Award – Wholesaling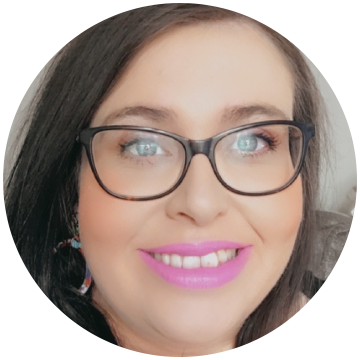 LYNsay chappell
Sales Advisor
Price & Fretwell

This enthusiastic nomination confirms that Lynsay is a most dedicated and loyal member of the team at Price & Fretwell and a great person to work with. She is highly regarded and described as constantly helpful to all customers. In addition she is very knowledgeable about the products the business offer to the catering establishments they supply and sell to.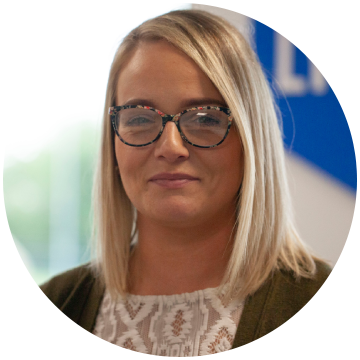 Danielle henry
Butchery Trading Manager
Lynas Foodservice (Causeway Prime)

Danielle's outgoing personality and can-do approach means she is extremely good at her job and recognised for having a fantastic way of dealing with both customers and suppliers. Danielle has been working in the industry for over 10 years and has dealt with her nominator for almost 6 years. She is responsible for all the buying of fresh meat and pork for the foodservice division as well as for 8 retail outlets that her company run. She does all this with a smile and a friendly attitude.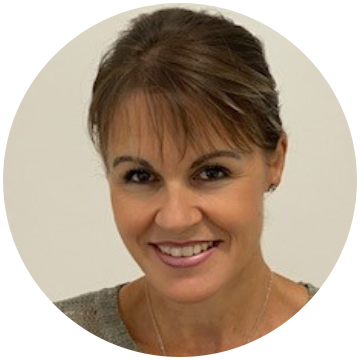 melanie greaves
Director
T&G Wholesale Meats

Melanie has been nominated as a shining example of what is all too often missing in the meat wholesale sector. A user of Instagram and other social media, Melanie knows how to exploit the opportunity to develop relationships via social media and open up good channels of communication. First class business relationships are the order of the day and the nominating business putting Melanie forward confirms that she has enabled them to grow a successful selected beef trade very substantially. Melanie's attention to detail and knowledge along with what is described as 'unrivalled customer service' has been profitable and remains the cornerstone of a great relationship.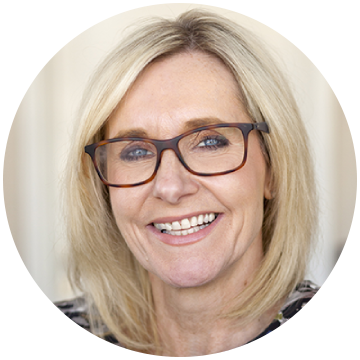 Penny tomlinson
Managing Director
Fairfax Meadow

Penny is known as a truly inspirational leader who has steered Fairfax Meadow to become a leading company in the catering butcher sector. A winner of the coveted Meat Management Excellence Award and a past category winner in the Women In Meat Industry Awards too, Penny is described as a dedicated and motivational MD who leads by example and allows her team to inspire the casual dining and foodservice sectors. Penny is a leader who has consistently delivered beyond expectations and is a great role model for others.
Meat Businesswoman Award – Industry Supplier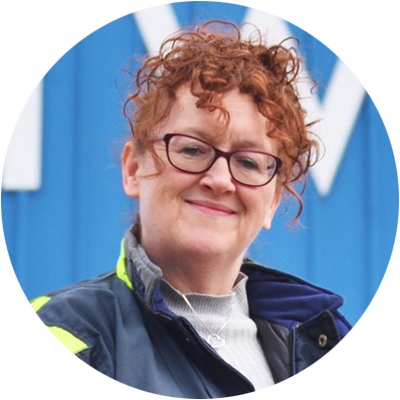 AMANDA COGAN
Director
Rick Bestwick (Magnavale)

At the beginning of the Corona outbreak in the UK panic buying caused fears that major retailers would run out of stock. The reason that did not occur is down to the hard work of people within the food industry like Amanda, a previous finalist for these awards who worked tirelessly during a time of unprecedented demand to ensure that supply chains didn't snap. Fast implementation of new safeguarding and distancing rules to protect workers and essential visitors meant Amanda was able to protect her 160 staff, at both the Rick Bestwick Scunthorpe and Warrington sites, from the virus while securing supply to customers. She also helped many new clients save hundreds of tonnes of food put at risk by the sudden shutdown of the hospitality sector, reducing UK food waste substantially.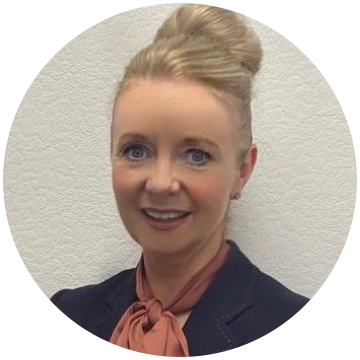 PATRICIA MOLLOY
Group Sales & Marketing Manager
SF Engineering

Patricia is responsible for the sales, marketing and promotion of SF to customers. Patricia believes in developing a strong brand and maintaining a constant focus on customer service. SF says it wins 80% of its business from repeat customers which in-turn is a true reflection of customer service which is nurtured by Patricia. She is also responsible for the management of partner relationships with SF's key third party equipment suppliers including Ishida, Ceia and Marelec.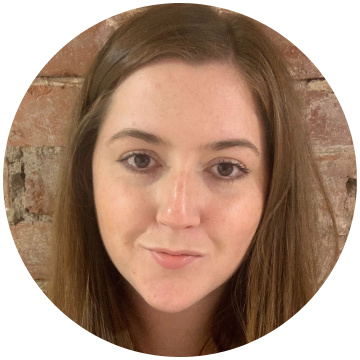 JEN PIERCY
Marketing Director
Farmison & Co

Jen is an industry leader in food e-commerce, building a powerful brand, and redefining how people conceptualise their food and the meat industry, as well as shaping new consumer behaviours through her marketing work. During the COVID-19 crisis, Jen led the company's customer-facing response, herself manning the phones for many weeks, and has built new marketing and customer service teams. Colleagues say her leadership is inspirational to the young women joining the Farmison team for the first time in the meat industry.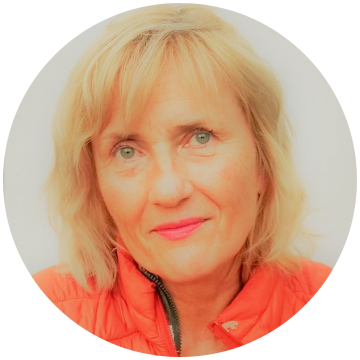 DR FIONA ROBERTS
Technical Supply Analyst
Foods Connected

Dr Fiona Roberts has worked in the area of agriculture and animal production since graduating. This has been in a research capacity, directly with industry and teaching at undergraduate level. She is an animal supply chain expert with experience in retail, processors and farms across the globe, in addition to being a contributor to thought leadership. She has successfully supported her clients in developing and delivering their commitments in animal welfare and to reduce their antibiotic use.
Meat Businesswoman Award – Training & Education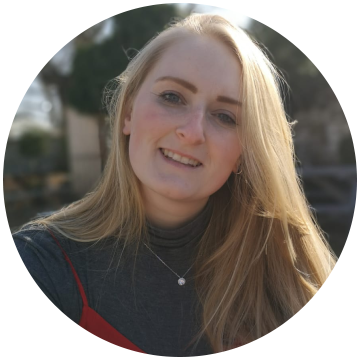 TARA DAvies
Butchery Trainer
Crosby Management Training

Tara has worked in various retail butchery roles from starting as a butcher through to managing a butcher's shop. She completed her Advanced Butchery Apprenticeship in 2019 and now works for CMT as a Butchery Trainer & Assessor. Tara works with apprentices, passing on knowledge and skills calling on the experience of completing her own apprenticeship. She has also built what is described as a fantastic  rapport with CMT clients. She HAS been an excellent role model in promoting women in butchery, working closely with female apprentices. She constantly drives forward to ensure the best from herself and from others.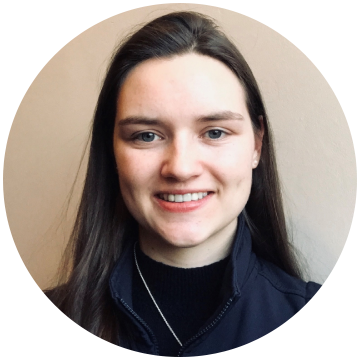 georgina corbett
Butchery Academy Area Leader
Cranswick Country Foods plc

Since Georgina took over the academy at Cranswick Country Foods it has seen many student success, as well as recognition for the  scheme run at Cranswick, at this year's Institute of Meat (IoM) Awards when Cranswick won best company training scheme. The nomination sites that this recognition is in part due to the support and mentorship that Georgina offers to apprentices, as well as her determination for them to succeed. She is able to see and promote the value of a successful apprenticeship programme and the positive results it brings to the company, whilst demonstrating  the skills to grow the programme still further.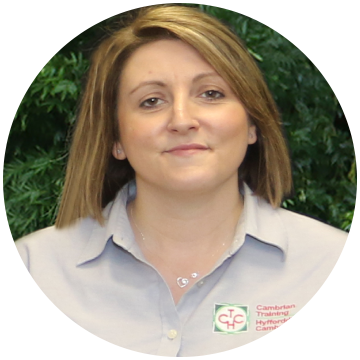 Katy godsell
Marketing Manager
Cambrian Training Company

Katy both developed and is the driving force behind the Butchery World Skills UK Competition. Katy has successfully run the competition for 6-years gaining the backing of key players within the industry. Keith Fisher, Roger Kelsey and Viv Harvey all recognise the hard work Katy does and work closely with Katy to make the competition a success.  She is passionate about the meat industry and believes that skills and training are at the core of it. Katy's key ambition is to put butchery back onto the world stage.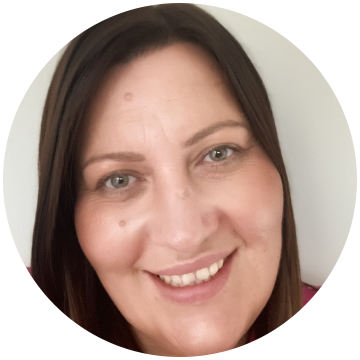 Rhian Lloyd
Head of Employee Relations
ABP
Rhian joined ABP in 2000 working between the company's Ellesmere and Shrewsbury sites, before joining the central HR team in 2018. In Rhian's current role she is responsible for leading the employee relations function as Head of Employee Relations, and has successfully led a broad array of confidential and sensitive projects. Rhian is described as incredibly friendly yet professional and over the last 20 years has been totally dedicated to the wellbeing of her colleagues at ABP.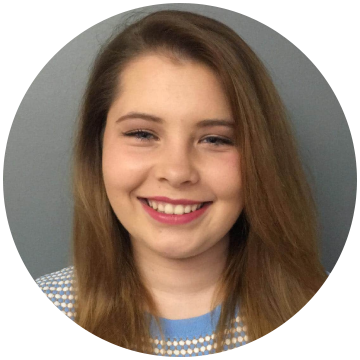 CODIE-Jo Carr
Apprentice Butcher
Fred Eliot's Family Butchers / Carr's Elite Foods

Whilst many of Codie-Jo Carr's friends headed off to university, or who are training to become beauticians and hairdressers, this determined 18-year-old became hooked on the meat industry. Ambitious Codie-Jo has her sights set on opening her own shop and is reportedly already impressing people in the butchery industry with her skills, determination and focus, which she has shown in work, college and in industry competitions. She wants to prove that it is possible for girls to become successful in the meat industry and who will argue with that.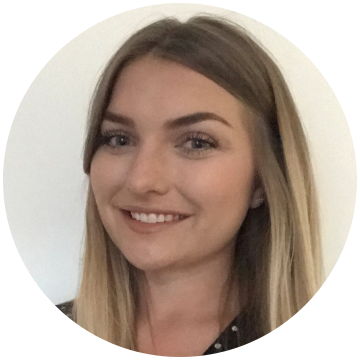 LUCY crayston
Assistant Production Manager
ABP
Since joining ABP on the company's graduate programme in 2017, Lucy has demonstrated a clear talent that both inspires and challenges the teams she works with. Her early projects through to her work on current process improvements have driven efficiencies and increased savings significantly at ABP. Lucy is well respected, goes beyond her duties supporting the site when extra hands are needed, and volunteers for charity. Lucy is testament to how valuable young female talent really is, and how it can positively shape our industry.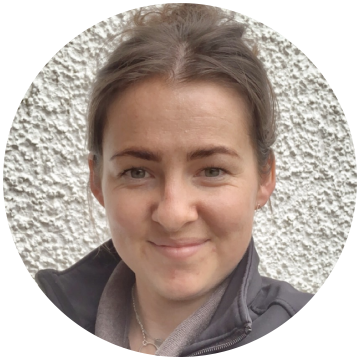 annwen evans
Butcher
Cigydd Evans Butcher Tregaron

Annwen together with her brother took over a  rundown retail butchers in Tregaron Mid-Wales as a going concern back in May 2019. Since then she has managed the shop, increasing turnover by being innovative and marketing local beef, lamb and pork which is processed through the family abattoir. Covid-19 brought its own problems but Annwen used social media to great effect during Lockdown and since, creating packs ready for delivery and collection which has increased turnover still further, even though catering contracts were lost. In Annwen's case hard work has certainly brought results.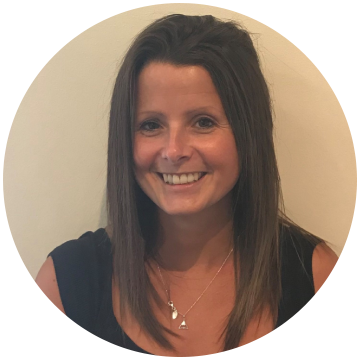 Joanna kerr
Commercial Manager
Dalehead Foods

Since joining Dalehead Foods, Joanne has developed a deep understanding of the intricacies of the meat supply chain. She is a dedicated commercial manager who always goes the extra mile and has developed strong and respected relationships with retail customers and all business functions. She also led a project of delivering first to market nitrite reduction across all bacon and gammon categories in 2020. Dedicated, diligent and passionate about her subject areas, her nomination suggests she will go far.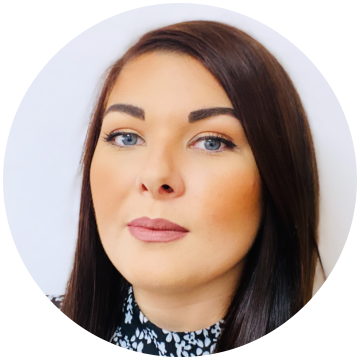 chloe pates
Product Technologist
Pilgrim's Pride Ltd
Chloe has speedily adapted in her role over the last two years at Pilgrim's, formerly Tulip, to balance retail and foodservice customer requirements at the Ruskington plant. Her drive has seen her further understand the entire factory process to support successful innovations and build strong relationships. She has overseen approval to become a co-packer of a non-meat major branded line and launched a first to market innovation of cooked pigs in blankets with a major customer. She's nominated as an exceptional team player and a future leader.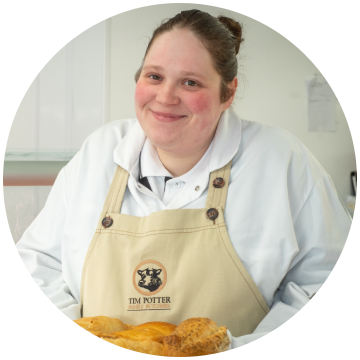 KATIE POTTER
Butcher
Tim Potter Son & Daughter Ltd

Katie tirelessly contributes to her family's business and has launched Katie's Pantry within the popular high street butchers shop selling award-winning pies, pasties, deli items and cooked meats. The pantry has developed a roaring trade especially during the lockdown period, providing locally-sourced meat to those struggling to secure supermarket delivery slots. Katie also rises extremely early every Thursday to pack 40 'paid forward' meat and veg boxes for families facing food poverty, supporting local schools. A real ambassador for the meat trade.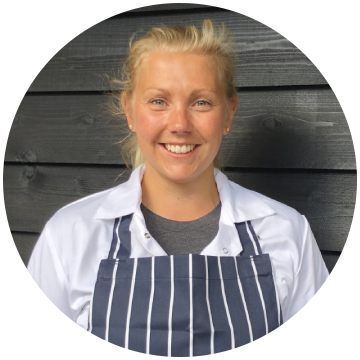 becky robinson
Butcher
Becky's Butchers

Becky is very enthusiastic about her business which she works hard to promote and make a success.  Her parents are farmers and produce all their own beef, lamb and pork on the family farm. Becky offers a bespoke butchery service for people with livestock. She has an extensive range of quality meat and other products and customers and colleagues say she is an absolute credit to her chosen career. Typical are comments like: 'Becky is an inspiration; She is knowledgeable; Becky is passionate and easy to deal with. One farmer comments: 'She's been packaging our farms meat for a year now and it's a true pleasure to deal with her.'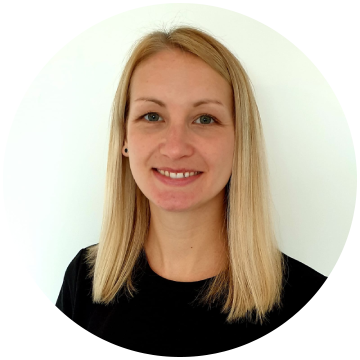 jenna rymer
Poultry Technologist
Asda
Jenna is destined for big things in the meat industry according to Asda. She constantly challenges everything for the benefit of Asda customers and no issue is too small to receive her focus. Although her category is large and fast moving, she always has time to support the wider technical team and generously shares her knowledge. Always approachable and optimistic, Jenna's can do attitude is refreshing in a very demanding industry. Colleagues say she is a shining example of the Asda brand and a priceless asset to the business.
A SPECIAL THANKS TO OUR 2020 PARTNERS: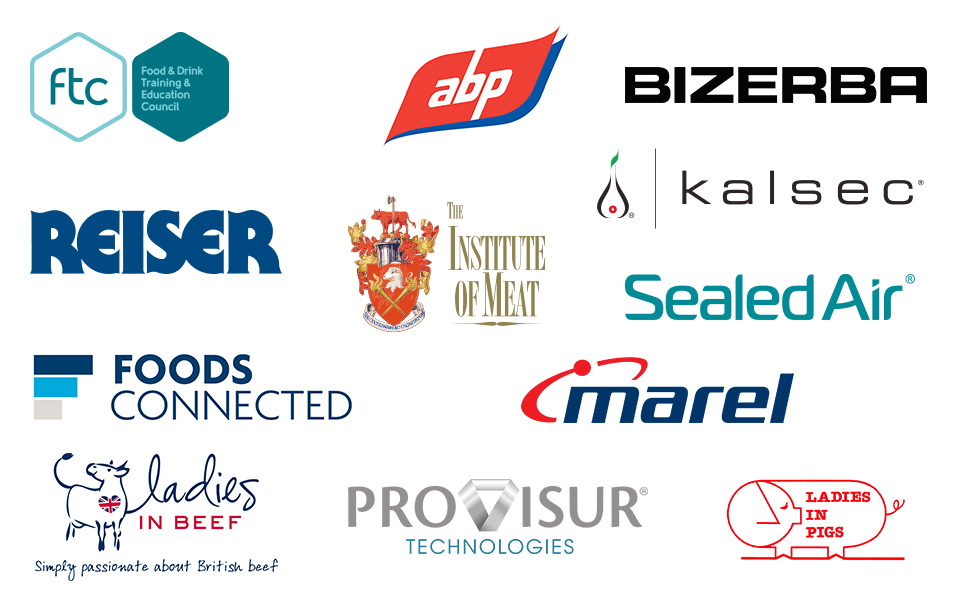 Event date is subject to any Government rulings on public assembly and therefore the organisers reserve the right to make appropriate changes if required affecting the date or venue at their absolute discretion.