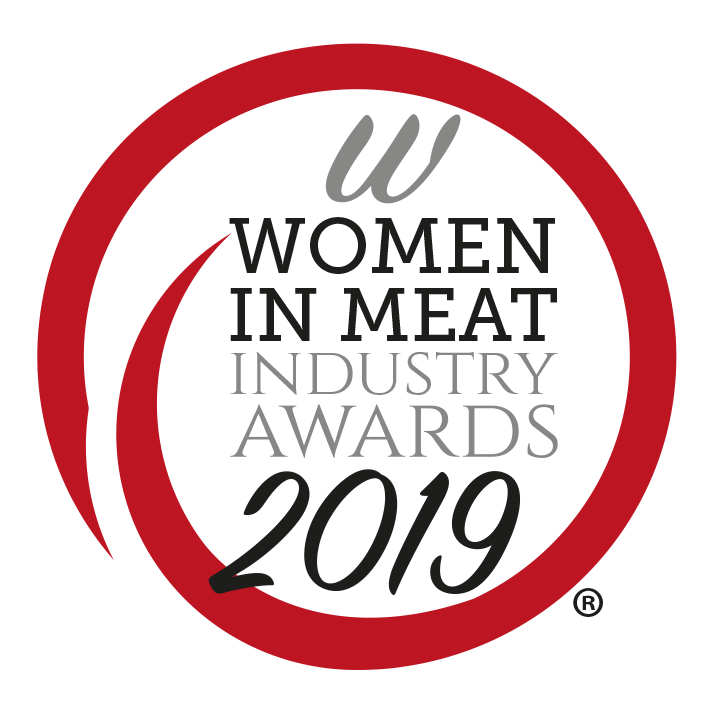 Quick Links:
You can click the links below to navigate to see each of the awards finalists.
Meat Businesswoman Award – Retailing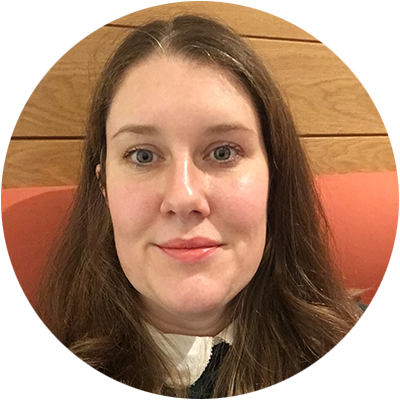 Joanne Cramer
Senior Brand Manager
SPAR
Described by her colleagues as a role model, Joanne has established a reputation for her unparalleled leadership and determination to grow SPAR own-label sales. Despite having no previous experience in the meat industry prior to joining SPAR, her appointment as Fresh Foods Senior Brand Manager in 2012 has led to year-on-year category growth, up 10.6% in the last 5 years alone. Joanne goes over and above to ensure that SPAR's offering is relevant, with launches in Tex Mex and Slow Cooked Meats driving seasonal interest in key periods throughout the year. Joanne was also instrumental in developing internal and consumer campaigns encouraging the purchase of higher welfare chicken in SPAR retailers. With her infectious smile and relentless passion, she truly is the hidden hero of SPAR.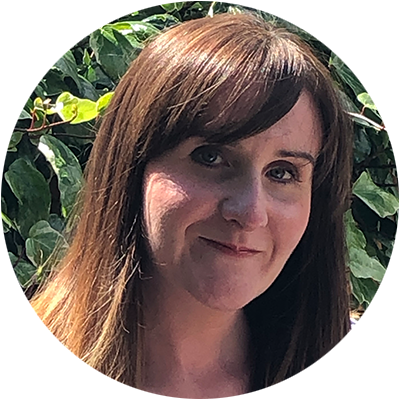 TRICIA SYKES
Senior Quality & Technical Manager
ASDA
"A laser-like customer focus which permeates through her team" and "an amazing management style" are just some of the words that Asda use to describe Tricia.  Tricia goes the extra mile in coaching and empowering her team of quality and technical colleagues, which is no easy feat in an own brand category worth in excess of £1.5billion – with all the challenges you would expect in this exciting but demanding industry. Tricia has created a friendly yet challenging environment for her team, and is never too busy to share her knowledge. Tricia is instrumental in Asda's mission to be Britain's most trusted retailer.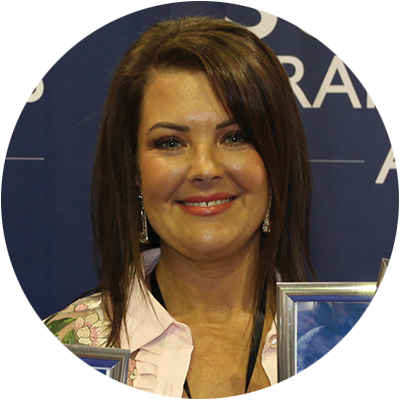 Jane Ross
Partner
Thomas Burns and Son, Bo'ness
After making a life changing decision to leave her office job Jane Ross has, in the space of 18 months, turned her father's struggling butchers' business into a huge success, a busy artisan food shop that attracts not just customers but butchers to see how she has made such a startling transformation.  Jane shunned expensive refits to boost business, she had no butchery experience but with a burning desire to find out what made a good butcher's shop tick, embarked on a tour of Scotland for ideas and inspiration, listening to advice from any source willing to help. Equipped with a new found wealth of knowledge, she took on board new products and identified customers needed convenience foods, chef prepared meals and an imaginative range of choice.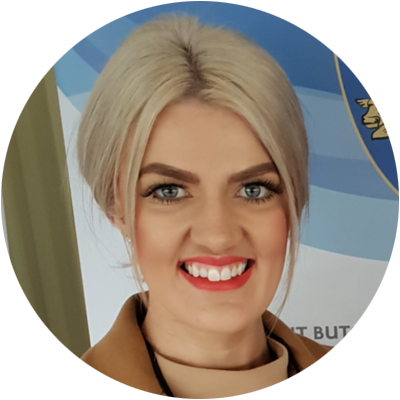 Lauren Morgan
Manager
Morgan's Country Butchers
Lauren is described by the business as well and truly "putting Morgan Country Butchers on the map". Raising the shop's profile on social media, Lauren is active in competitions, participates in both radio and editorial interviews and has even found time to write her own column titled 'The Butchers Daughter's Cookbook' for local magazine 'Wrekin News'. Lauren believes in traditional whole carcass butchery with innovation combined, with MCB buying from auction. Lauren is passionate about supporting MCB's local farmers, enjoying being front of house explaining to customers about the provenance of their evening meal. Lauren's pride for the meat industry has her next challenge as visiting schools to talk and educate children in the importance of meat to maintain a balanced diet.
Meat Businesswoman Award – Foodservice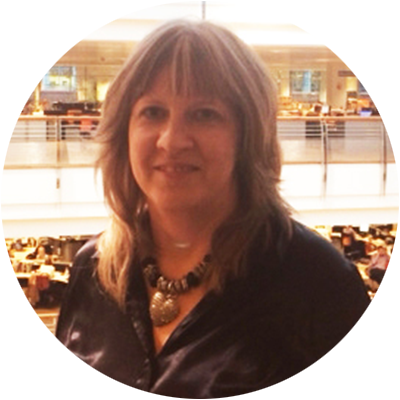 Lorraine Provest-Eames
Agri-Procurement Manager
Mitchells & Butlers
Lorraine graduated as an Agricultural Economist and has worked in a number of senior roles in the meat industry over a career spanning 30 years. She has worked for AHDB, Safeway Stores, Marks & Spencer, Burger King, Sodexo and latterly Mitchells & Butlers plc. Her jobs have always focused on the strategic development of red meat sales; creating sustainable supply chains and establishing (leading) cross functional teams to deliver transparent and commercially viable customer solutions. During her career she has introduced significant changes within the category, from the introduction of centrally packed meats, to the creation and development of bespoke farm to fork supply chains. She has recently been instrumental in Miller & Carter being awarded "The Masters of Steak Accreditation" from the Craft Guild of Chefs!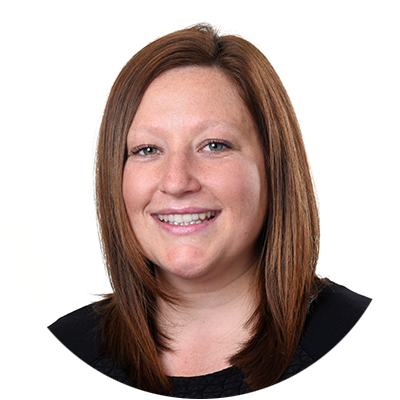 Rebecca Hinton
Commercial Executive
Tulip Ltd
Rebecca graduated from the College of Food – University College Birmingham in 2007 with a Food & Consumer Management degree. After working for an artisan charcuterie business as a Sales & Marketing Manager, followed by a Production Manager role at a pie manufacturing business, Rebecca joined Tulip Bodmin in 2014. Initially joining as a Food Developer for cooked bacon, within 6 months Rebecca progressed to Customer NPD Manager for a multi-national, which was Tulip's largest account at the site. Rebecca's present role as a Commercial Executive, mean she works with one of Tulip's largest customers. Rebecca's drive and determination to succeed will no doubt lead to further progression within Tulip.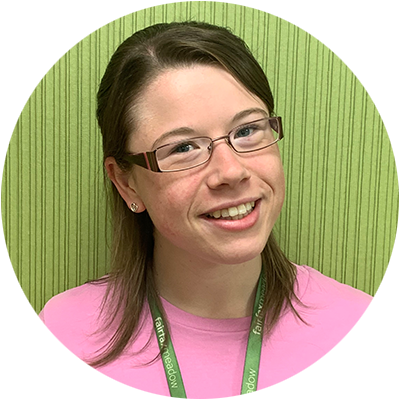 Emma Dickenson
Junior Buyer
Fairfax Meadow
Emma's day to day role is to manage the purchases and develop a strategic buying plan for the key categories of lamb, cooked meat and deli, working closely with suppliers and the Fairfax Sales team. In a period of only 12 months, Emma has helped the company deliver substantial savings on various product lines; the first a saving of over £120,000 reducing wastage and cash tied up whilst maintaining customer availability; the second a saving of over £50,000, simultaneously improving quality of the product and its supply into the business. Emma's 'can-do' attitude has earned her the respect of her colleagues and suppliers alike, notably for her tenacity, attention to detail and determination to see a project through.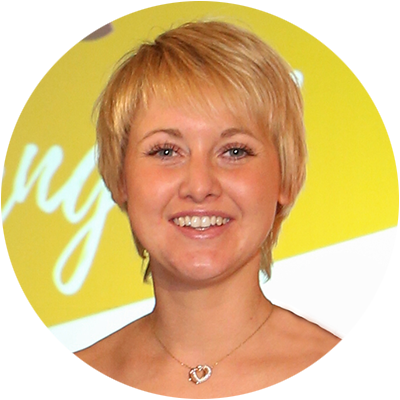 Hannah Parker
Director
Frank Parker Butchers
Hannah is the fifth generation Parker to be working in the family business, and her primary responsibilities involve the catering contracts for their restaurants, care homes, schools and the local hospital, as well as the online orders for the FP shop. Made a director at only 21, Hannah's passion, drive and enthusiasm has meant that she is always looking for new and different ways to add value to the business, whether it be store visits or liaising with trade bodies such as the Q Guild. Hannah has won many awards for pies, burgers and sausages, including the coveted Supreme Sausage Champion which she won with her brother George at UK Sausage Week 2018. Frank Parker Butchers has also won 2012 Meat Management Awards' Britain's Best Butcher Shop, a result with which Hannah was directly involved.
Meat Businesswoman Award – Manufacturing/Processing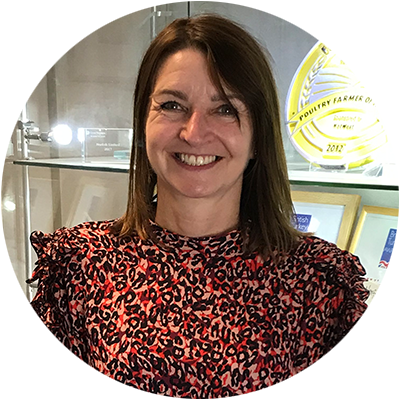 Julie Eccleston
New Business Development Manager
Traditional Norfolk Poultry
Julie has always worked in the poultry industry and joined TNP 13 years ago. At that time the company had just opened its new processing factory, had an annual turnover of £3million and had just 1 retail customer. Put in charge of developing the business and broadening the retail customer base, Julie's skill, determination and passion for what TNP does, plus an extensive knowledge of the poultry industry is what has made her so successful. Julie has been instrumental in growing the company into a key supplier into the majority of the high street retailers, and this year the company will turnover close to £40million. Julie's drive is never compromised and she is always happy to go that extra mile.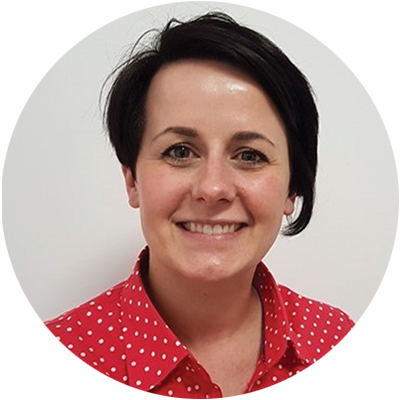 Nyree McGee
Technical Manager
Foyle Food Group
Nyree has been part of the Foyle family for over 11 years. Her entry level position provided her with the platform in which to showcase her abilities and talents. With experience came promotion where she quickly moved through the management ranks. At Foyle Nyree looks after all the technical & quality functions; it includes liaising with multiple people, customers, industry experts, auditing bodies and export certification bodies. Since taking up her current role 4 years ago, Nyree has transformed the technical/quality functions allowing her to support the businesses growth and development. Nyree is tremendous at building meaningful and trustworthy relationships and has become a true beef expert for Foyle.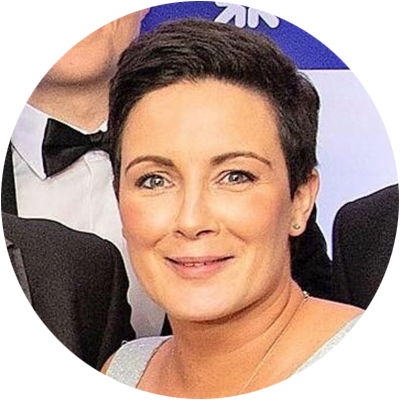 DAWN SPEERS
Technical Manager
ABP
Dawn has a strong history in the meat industry, coming from a farming / agricultural background, through to her current role as Technical Manager at ABP Newry. Holding a bachelor's degree in Food Technology and a masters in Business Management, Dawn uses her breadth of knowledge, passion, and skill to drive the business to the next level, helping to achieve numerous BRC AA+ grades, promoting continuous improvement and food safety as well as animal welfare on site, inspiring her colleagues to be the best they can be with her super "can do" attitude. Dawn has been instrumental in introducing the ABP bursary programme, working with placement students from Queens University and Loughry College, encouraging newcomers to join the meat industry and supporting their development as a mentor.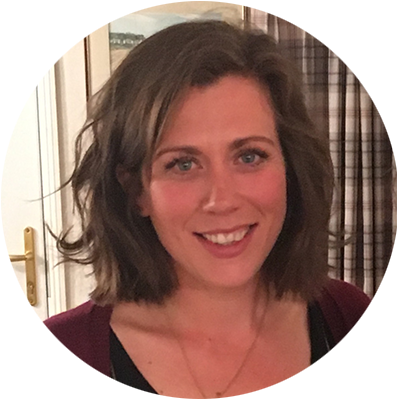 Rebecca Spink
Supply Chain Development Manager
Tulip Ltd
Rebecca was reading Agriculture at Harper Adams University when she first began working for Tulip. Having grown up on a farm, Rebecca was keen to choose a placement which allowed her to work within an integrated supply chain working directly with the customer. This successful industrial placement led to the offer of a scholarship and a graduate position. Since returning to the company in 2012, Rebecca has developed the role in supply chain, managing a team of 6, which works closely with Tulip's customers on their agi policy, managing on-farm compliance and overseeing nearly half of the high welfare pigs Tulip procures.
Meat Businesswoman Award – Craft Butchery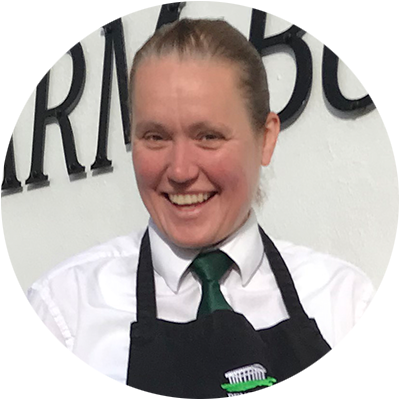 Lisa Gardner
Traditional Butcher
Penshaw Farm Butchers
Lisa started helping out in a butcher's shop when she was just 15 years of age. Lisa's interest quickly developed and she took on the full role at the age of 21, eager to forge a career in the industry. Not to be outdone by the 'lads', she learnt all she could from her mentors – from sausage making to breaking up carcasses. Now, 25 years later, Lisa manages a thriving Farm Butchers Shop in the north east of England. She is hugely passionate about keeping the art of traditional butchery alive for the future, training the next generation as she goes.
Ruth Davies
Charcutier
Cwmfarm Charcuterie Products
Cwmfarm was established in 2010 to rear rare breed pigs and cattle. Enthusiastic to discover new ways to add value to products, Ruth Davies embarked on a fact-finding trip to Denmark followed by 18 months of technical advice, butchery training and product development at the Food Centre Wales in Horeb and low and behold Cwmfarm Charcuterie Products was born. Now an award-winning supplier of salamis and cured meats, Ruth is often seen at schools talking to children about the products and giving lessons on selling and marketing. Recent standout moments include receiving their first order of beer sticks for Hong Kong and recently returning from the Embassy in the Hague for the Queen's birthday celebrations, providing tasters for the guests.
Jessica Leliuga
Joint Proprietor
Ye Olde Sausage Shop
Jessica has received numerous awards and certificates for butchery and started in the industry at age 13. Jess is the first female to be part of Team GB and is looking forward to competing over again in Sacramento 2020 for the World Butchers' Challenge – competing against 15 other countries. Her skills, creativity and passion for her work and craft shine through. Jess is very focussed and with her enthusiasm helps drive the business. She has a great rapport with customers, industry colleagues and just loves her job.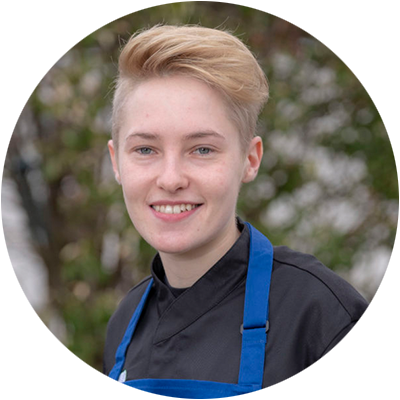 Erin Conroy
Butchery Specialist
Verstegen Spices & Sauces UK Ltd
From the age of 13, Erin learnt knife skills at her grandmother's fishmongers and soon progressed to butchery upon leaving school.  After completing her apprenticeship Erin has competed at a consistently high level at both national and international butchery competitions, winning such awards as Premier Young Butcher, Scottish Meat Training 'Extra Mile', she is a previous World Skills finalist and in 2018 Erin was invited to compete at Butcher Wars in Australia.  Currently Erin works as a Butchery Specialist for Verstegen Spices & Sauces, supporting retail butchers with product demonstrations and innovative recipe ideas, and is also in her final year at university studying for a degree in Environmental Health and Food Safety.
Meat Businesswoman Award – Trade Body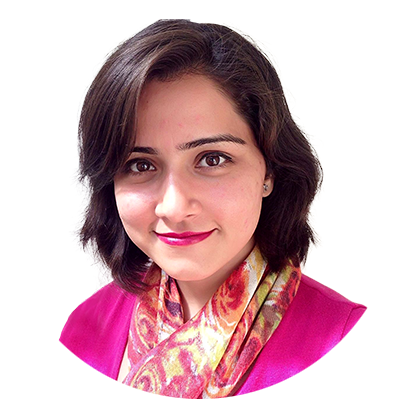 SHRADDHA KAUL
Public Affairs & Public Relations Manager
British Poultry Council
Shraddha joined the BPC with extensive experience in communications and immediately relished the challenge of raising the profile of the poultry meat sector as a social good and asset to society. Her core ethos is demonstrating 'what good looks like', both for the sector and in her professional life. She sits on the council of the PRCA, is a member of the Guild of Communicators, and active in Meat Business Women. She is liked and respected by BPC members and stakeholders for presenting complex subjects in a way that is relevant to an audience.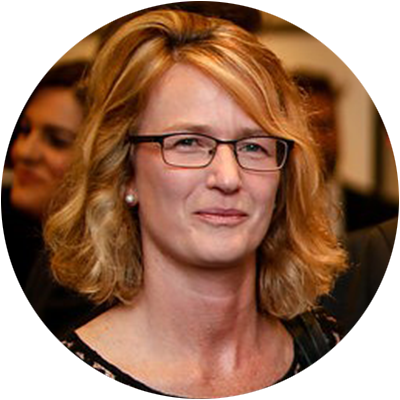 Carol McLaren
Director of Marketing and Communications
Quality Meat Scotland
Carol started her career as Scottish Correspondent of Farmers Weekly and has worked for QMS for ten years. Carol is a passionate and driven advocate for farming and the red meat industry and her particular strengths are encouraging collaboration in the industry and issues management. During the past year Carol has led the development of three new campaigns for Scotch Beef, Scotch Lamb and Specially Selected Pork and the current Meat With Integrity campaign. Carol is very proud of her team which won the PRCA DARE award in June 2019 for its commitment to communications highlighting the positive nutrition, animal welfare and environmental credentials of the red meat industry.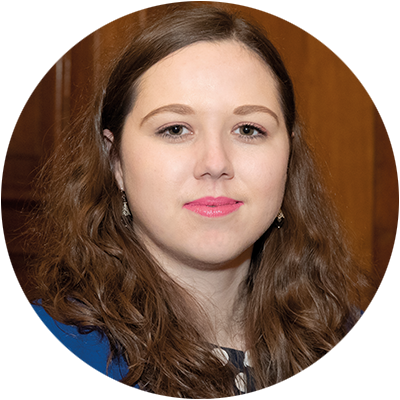 KATIE DOHERTY
Chief Executive Officer
International Meat Trade Association (IMTA)
Katie joined IMTA without any trade knowledge, yet developed a grasp of the industry, very quickly gaining knowledge of the complex world of Trade Related quotas. Her rapid promotion to CEO occurred at a time of great change and uncertainty due to the "B" word. She has built a good team around her and gained a healthy respect from those she deals with by her calm detailed approach. On top of this she still found time to graduate from Institute of Export re Compliance & World Customs Regs.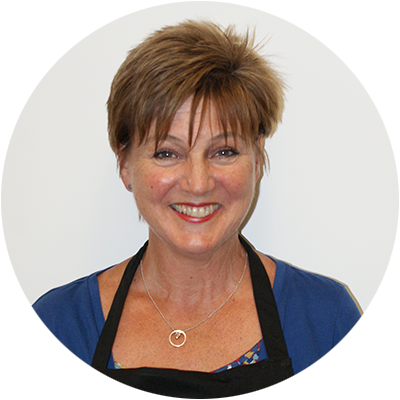 Elwen Roberts
Consumer Executive
Hybu Cig Cymru – Meat Promotion Wales (HCC)
Elwen Roberts' career in red meat began with MLC Wales in 1999 and subsequently as Consumer Executive for HCC. The mum-of-two from north Wales has shown commitment and dedication to educating the public, teachers, children and health professionals on the value of including locally-sourced red meat in a balanced diet. Her sessions receive exemplary feedback and she fires the enthusiasm of audiences of all ages. She strives to meet requests from the smallest rural primary to the largest industry show, including the Royal Welsh Show which this year is her 36th working visit. Meat-cooking expert Elwen has become a familiar face in Welsh households due to thousands of informative demonstrations in the media and at events across the country.
Meat Businesswoman Award – Wholesaling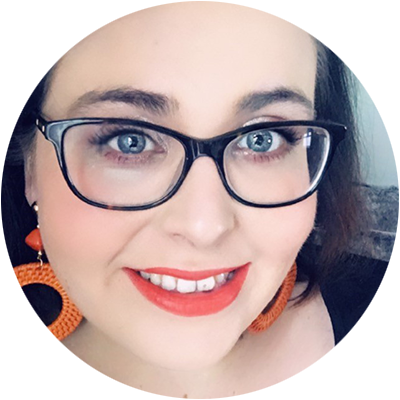 Lynsay Chappell
 Internal Sales Representative
Price & Fretwell Ltd
Starting without prior meat experience, Lynsay is a Senior Internal Sales Member and an integral part of the team. Her passion is infectious and a huge part of Price & Fretwell being named Catering Butcher of the Year Finalist in the Meat Management Industry Awards 2019. Lynsay embodies the company's values of consistent quality in both products and customer service. Lynsay is adored by other team members and P&F's customer base. Her ability to establish long term relationships with customers and manage a growing customer base is described as second to none.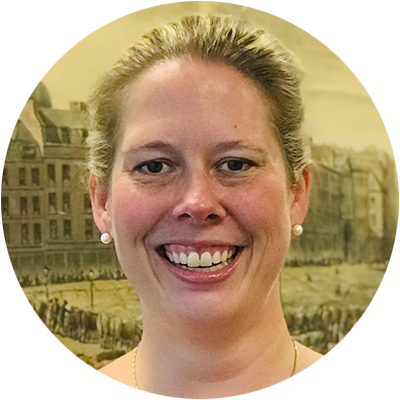 Nicola THOMPSON
Office Manager
Towers Thompson
Despite coming from a non-meat background working in HR Nicola was persuaded to join Towers Thompson in 2007 and is the 3rd generation of her family working in the business.  Originally joining as a Project Manager Nicola was then promoted to Office Manager which more closely matched the wide remit of her role. Nicola is responsible for HR, Marketing and Branding, Fleet Management, telecommunications and purchasing amongst a myriad of other responsibilities. Tenacious with a positive attitude and an organised approach, Nicola has a reputation for rising to every challenge whether it is organising the office move or helping Towers Thompson to attain BRC Agents and Brokers Grade AA. Nicola always goes the extra mile and is focused on driving the business forward to address the challenges of the future.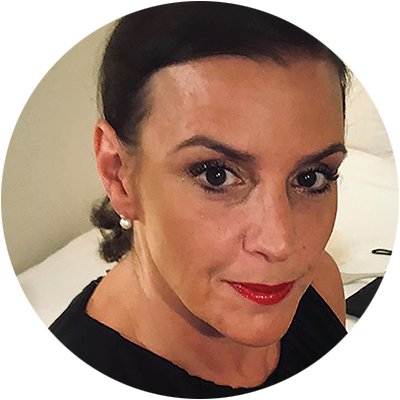 Fran White
Director
Porky Whites Ltd
Fran joined Graham White at 17, initially starting in production. Embracing all aspects of the business, Fran learned butchery at their shop in Horsham, before returning to the factory. Today Fran wears many hats in her role at Graham White, including new product development, sales and marketing, account managing several of their supermarket contracts as well as accounts, HR and overseeing the online shop. Fran also organises attendance at trade shows and this year Graham White has its first public stand at Brunch Fest. Passionate, driven and dedicated, Fran is an integral part of this award-winning family-run business.
Sally-Anne Thorley
Marketing & Operations Assistant
Weddel Swift Distribution Ltd
Sally-Anne joined Weddel Swift in 2016 as a Customer Relationship Executive which involved talking and meeting with High Street butchers throughout the UK to build stronger relationships. Joining the company with very little knowledge of the meat industry, Sally-Anne immersed herself into the sector, researching, working with colleagues and spending invaluable time with butchers to gain a better understanding of the industry. Sally-Anne is known for her excellent 'can-do' attitude which enables her to take on delivery of any project asked of her and along with her consistent passion for the job, these attributes led to promotion in January 2018 to a marketing and operations role for the company, based at head office.
Meat Businesswoman Award – Industry Supplier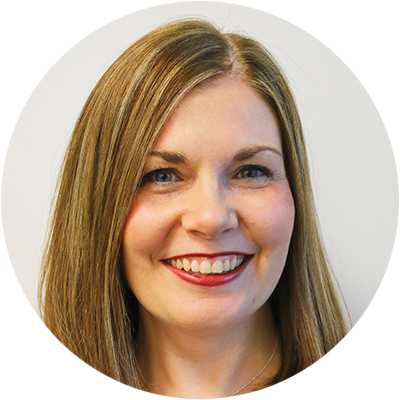 LIZ WILLIAMS
Research, Development & Applications Director
Kerry Taste & Nutrition
Liz has been with Kerry for nearly 20 years. She holds the role of Research, Development & Applications Director: Meat End-Use Market. Liz is responsible for development of coatings, seasonings, marinades, rubs, glazes, functional ingredients, smoke and more while also leading a team of 20 people. Liz is extremely well-regarded both internally and among customers as an expert, providing leadership support and technical expertise on a variety of ongoing projects. The company believes that Liz embodies everything that Kerry represents, as a Taste & Nutrition Company Leading to Better.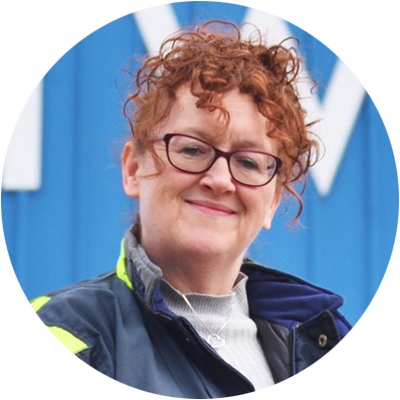 AMANDA COGAN
Operational Managing Director
Rick Bestwick
Amanda started her career by getting work experience in her teenage years at Christian Salvesen. While most people get some experience and move on to another job in another industry Amanda has never been known to back down from any challenge and the food industry is no exception. Fast forward a few years and Operational Managing Director Amanda Cogan has spearheaded the complete revitalisation of the once abandoned Scunthorpe Cold Store that now forms a crucial part of the Rick Bestwick network and runs the operation of both it and the Warrington Cold Store. Motivating and empowering a full-time team of more than 160 people Amanda provides vital services to meat producers such 2 Sisters Food Group, Karro, ABP, Danish Crown and New Century.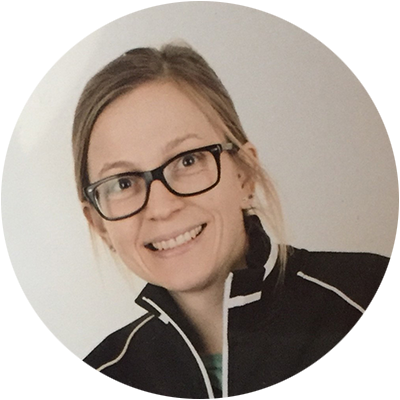 PHILIPPA CLARKE
Assistant Manager
Abachem Engineering
Philippa came to work for Abachem in May 2017 as part of the supply chain staff, in the two years that she has been with the team she has introduced policy and procedure that has begun to develop a traditional engineering company into an innovative and contemporary manufacturer. Philippa's industry knowledge within a short period of time has been essential in cost savings, plus increased efficiency with better customer service and satisfaction. Colleagues say that Philippa is incredibly conscientious and can communicate efficiently and effectively with staff driving company progression. 2018 saw Philippa become assistant manager as she continually proves her indispensability.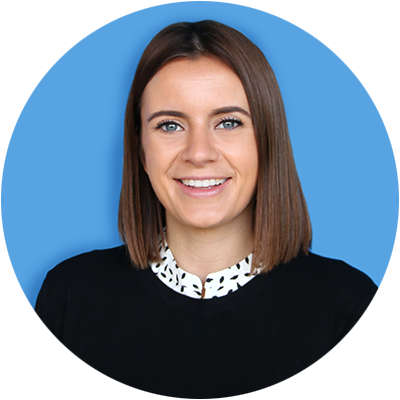 Laura Affleck
UK Marketing Manager
Multivac UK
Laura began her marketing career with MULTIVAC UK, a major packaging and processing equipment supplier to the meat industry, in 2014. Since joining the business, Laura has worked hard to understand the demands of the meat industry, and how to market effectively to it. She can often be seen in her wellies walking the floor in customers' production facilities to further understand the challenges faced by the industry as it's 'all part of the day job'. Her latest project includes organising live meat and butchery skills demonstrations at MULTIVAC UK's Oktoberfest event in October this year.
Meat Businesswoman Award – Training & Education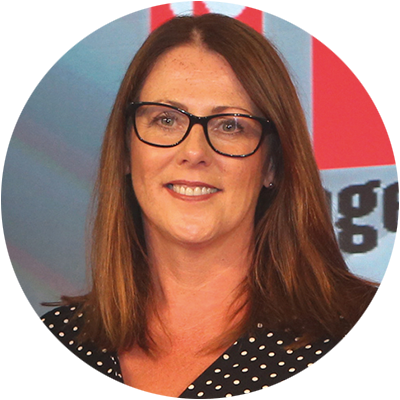 Mandy Thompson
People Change Talent Manager
ABP
Mandy only ever intended her time at ABP to be a short summer job before a holiday to celebrate leaving college. Little did Mandy know that she was about to embark on a career that would see her thriving in production management roles before finding her way into training and learning and development, and even climbing Mount Toubkal with an enthusiastic cohort of graduates along the way. Mandy lives and breathes ABP, her enthusiasm and drive to nurture talent is undeniable. Mandy's dedication and hard work has been recognised with the ABP Talent Academy winning various awards including the Training Scheme of the Year Award at the 2019 Meat Management Industry Awards.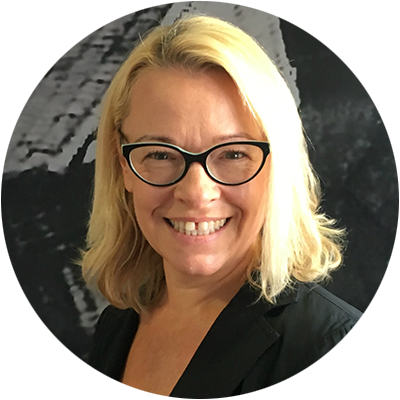 LUCIANNE ALLEN
Sales & Marketing Director
Aubrey Allen
Passionate about education, Lucianne has created a culture of constant improvement and sharing of knowledge not only within her team at Aubrey Allen but also to the wider industry. Lucianne loves finding untapped talent and helping people to reach their full potential. Lucianne had a vision to bring the industry together through a training academy available for butchers, chefs and colleges.  Since Aubrey's Academy opened in 2017, it has welcomed over 500 people through the door, from craft butchery training, running inspiring Teach First events for schools to facilitating 50 apprentices from across the sector of farming, chefs and butchers for National Apprenticeship Week. Lucianne leads by example and is always looking for ways to learn and improve.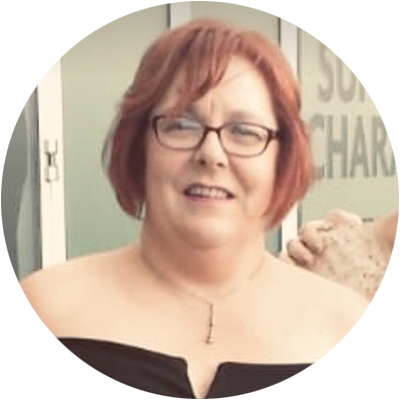 Bridget ('Brid') Noade
Lecturer
Southern Regional College, Ireland
Brid comes from a farming and butchery background and has always worked in the food and hospitality industry from a young age. After completing her degree in Food Science and PGD in Hospitality Management Brid was a manager for 15 years with a butchery and fresh food company. In 2013 Brid joined SRC as a Food Industry/Manufacturing lecturer where she is involved with in training and education across the food industry in a wide variety of programmes from level 2 meat and poultry apprenticeships to level 4 food safety.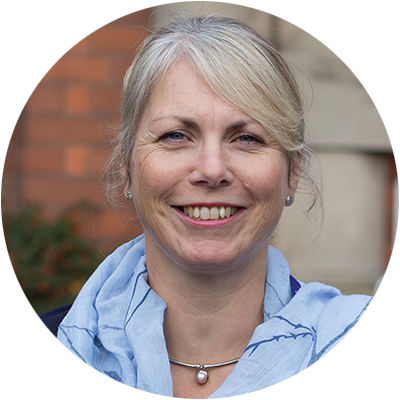 Clare Keegan
Business Development & Apprenticeships Manager
Harper Adams University
Clare has worked in training and education for many years, the last two at Harper Adams University as Business Development Manager for Degree Apprenticeships. A large proportion of time is spent working with the Meat Industry Advisory Board and Trailblazer groups, developing support and curriculum for the meat industry to launch new Higher and Degree Apprenticeships to attract the talent required to meet the growing demand for Science and Engineering in the sector. Clare has partnered with the meat industry to take Food Science and Food Engineering to the World Skills event, presenting the industry to 70,000 school age students.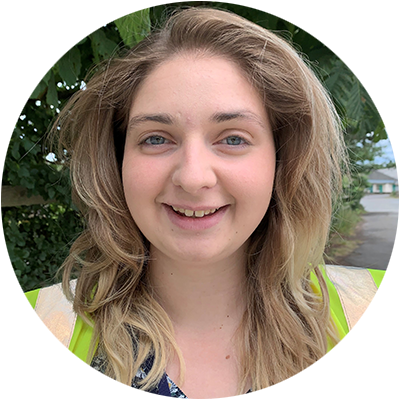 REBECCA PHILLIPS
Food Safety & Quality Manager
Dunbia
Having joined the company as a Graduate Trainee in 2017, Rebecca was quick to show an aptitude and commitment within the Food Safety and Quality Department. This dedication has seen her rapidly rise through the ranks, becoming not only a vital member of the team but a key asset to the business. Rebecca's enthusiasm, in a very demanding role, has seen her build strong rapport with colleagues as she passionately works on continuously improving the Food Safety Culture within the business.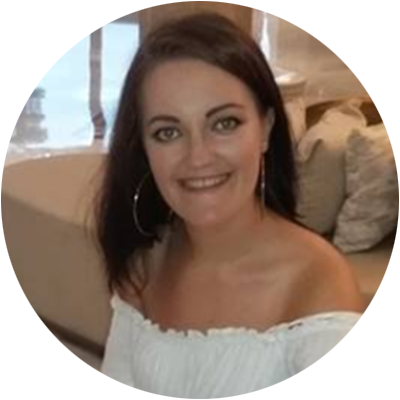 GRACE FRYER
Category Development Manager – Co-op
Tulip Ltd
Grace works closely with the Co-op, to ensure their Protein product range continues to evolve to meet the changing needs of the modern-day meat consumer. Grace has a background in marketing, food innovation and consumer behaviour which she combines with her passion for food to promote the protein agenda at supplier, retailer and consumer level. Using various methods of approach from booklets to in-store advertising to full day interactive sessions, Grace's goal is to continue to keep meat on the menu, embracing industry challenges such as health, education, animal welfare and sustainability.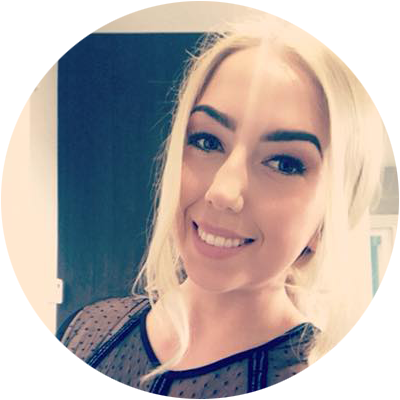 Christi Wyatt
Sales representative
Proseal UK Ltd
Christi began her career with Proseal only three years ago, starting as an administrator. Her enthusiasm and drive for sales was soon identified and Christi has been selling for the company for two years. Since Christi's move to the sales team, she has quickly become the top selling person in what is a technically demanding and time consuming role. Embracing the international side of the business as well as the ever-changing UK environment, Christi has developed overseas relationships which has contributed to Proseal winning a Queen's Award for Enterprise in International Trade in 2018.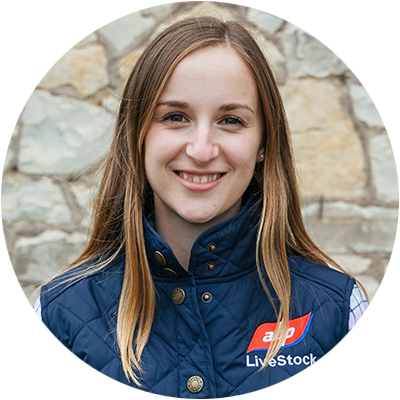 REBEKAH PRICE
Agriculture Manager
ABP
Having joined ABP on their graduate programme, Rebekah has demonstrated exceptional confidence and knowledge within her field, and is now the Agriculture Manager of ABP's largest retail accounts. Rebekah is responsible for maintaining business relationships, developing business initiatives and completing specialised projects. Rebekah has led ABP's highly commended anti-microbial resistance work making ABP the first in the industry to measure antibiotic use within the beef supply chain.
A SPECIAL THANKS TO OUR 2020 PARTNERS: